Is Copenhagen safe for new travelers?
Copenhagen. The environmentally conscious capital of Denmark that pushes the envelope in everything it does.
From fuel to film, they make their mark and they influence the western world.
Is Copenhagen Safe?
Who would've thought, eh?
Full of history, both recent and medieval, it has an eclectic array of museums and galleries just like most European capitals.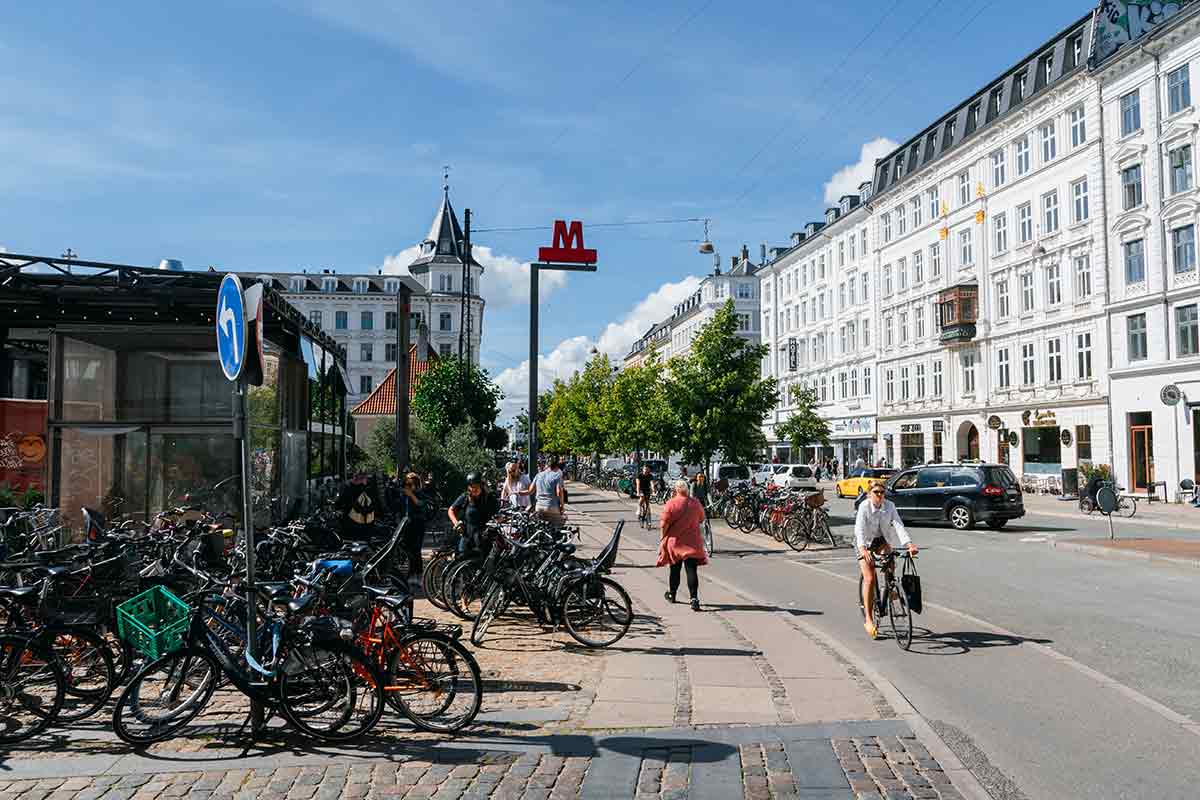 It's also home to the Danish royal family and a few important historic buildings including the Rosenborg Castle.
Copenhagen is a true smart city in every way possible.
The big question, however, is whether Copenhagen is as safe as visitors make it out to be.
How does it fair not only compared to Nordic neighbors, but compared to fellow European countries or even the world stage? Let's find out.
How Safe is Copenhagen?
When it comes to safety, Copenhagen is considered by many to be the very best. For a European capital, the population is very low.
Less than 800,000 people live here, so when you compare with the likes of London, the lack of crime speaks for itself.
From common sense alone, a traveller can deduce that you're less likely to be a victim of crime in a city that has 800k people compared to ten million.
There's hardly a crime rate, and there's no natural phenomena that an American insurance company would consider an "act of God." There's low risk everything: low risk of mugging, terrorism, scams, petty crime.
If you find yourself a victim of crime here, consider it winning the lottery.
Copenhagen Crime Rate
The current U.S. Department of State Travel Advisory assesses Copenhagen as being a MEDIUM-threat location for crime. Despite being one of the safest cities in the world.
The Economist's 2019 Safe Cities Index ranked Copenhagen as the 8th safest major city in the world. The world!
According to Danish police, some criminal activity in Denmark is increasing, and peripheral individuals may be vulnerable to radicalization.
Statistically speaking, most of the crime that happens in Copenhagen is purpotrated by foreign nationals (not tourists).

Get a FREE travel insurance quote from SafetyWing to get the right (and timely) support when it comes to protecting yourself in Copenhagen.

Is Copenhagen Safe to Travel Alone?

Yes, definitely!

Danish people and Copenhagen residents in general tend to be more introverted than Americans or British people, and they tend to mind to their own business.

copenhagen park

Beyond that, Copenhagen is chock full of activities that are wonderful to do on your own: like museums, long walks, photography, patisseries and shopping.

Just as a precaution, women should stay on their guard on nights out.

The nightlife in Copenhagen is enjoyed by pretty much the whole country, since it's the largest city and lends itself a brilliant scene.

Where to Stay in Copenhagen

There are some places you'll not want to miss out on during any trip to Copenhagen.

See these top areas in the city for more ideas on where to spend your precious time:

Indre By

If you're a traveler that's looking for a hotel in the center of Copenhagen, Indre By (also known as Copenhagen centre or Copenhagen Old Town) is the place for you!

Indre By literally means "inner city", so you can't get more central than this!

Vesterbro

Located really close to Tivoli Gardens and West of the Central Station, Vesterbro is the former red-light district and now a place full of hipster bars and restaurants, vintage shops, trendy hotels, art galleries, and food halls!

Which can only mean one thing: you'll never get bored in this part of the city, I assure you!

Nyhavn

Nyhavn is also called the New Harbor and it's indeed a port surrounded by beautiful, colorful buildings and plenty of charming cafes.

Also, Nyhavn is very close to Indre By, the city center, so you'll still be close to the center of the action! In terms of accommodation, you'll find something for all types of budgets.

Plus, if you choose to stay here, you'll only be a short walk away from Christianshavn, Christiania, Refshaleøen, and Holmen – some of the most beautiful areas in Copenhagen!

Copenhagen: Travel Safety Tips

Although Copenhagen is one of the safest cities in the world, it wouldn't hurt to take some precautions before and during your stay to ensure that you stay safe no matter what.

Here are some tips to take with you:

Keep your bag close to you at cafes/restaurants, never place your bag in a retrievable position open for passers-by to grab.
Walking around flashing expensive items and gadgets will attract attention from unwanted petty criminals.
Remember to get your FREE travel insurance quote from SafetyWing to receive fully comprehensive support when it comes to unforeseen travel complications.
Be aware of your surroundings when using public transport.
Don't show wads of cash when paying for stuff – control how much cash you carry around and use a hotel safe. Wearing a money belt may attract attention
Know the typical distraction techniques – pickpockets often work in groups and sometimes pretend to be collecting money for a charity.
Learn a few Danish phrases just in case.
Avoid homeless communities around large train stations – plus groups of people that sit around drinking.
Be careful with drink or drug-taking if you're a fan of the nightlife.

Best Time to Visit Copenhagen

The best times to visit Copenhagen is from March to May or between June and August – depending on what you're hoping to do.

While the summer brings the warmest weather and a number of popular, large-scale events, those looking for lower rates and fewer crowds can still enjoy the mild weather in the spring.

From May through September, the streets come alive as cafes spill to the sidewalks and festivals fill the air with music.

The Winters are bitterly cold, so unless you're visiting for Christmas markets, avoid at all costs.

Here are some of the key events during the Spring and Summer:

Distortion (May-June)
Copenhagen Jazz Festival (July)
Roskilde Festival (June-July)
Strøm (August)
Copenhagen Pride (August)
Copenhagen Cooking & Food Festival (August-September)

Is Copenhagen Safe?

Turns out, Copenhagen is one of the safest spots in the world but you should never treat it as so.

Planning ahead will make your trip stress-free, so make sure you have the right equipment and steadfast conviction if something goes wrong.

Copenhagen is one of the most under-appreciated cities in the world, so book your trip and discover it today!

---

This post contains affiliate links, meaning, if you click through and make a purchase or sign up for a program, we may earn a commission. This is at no additional cost to you.