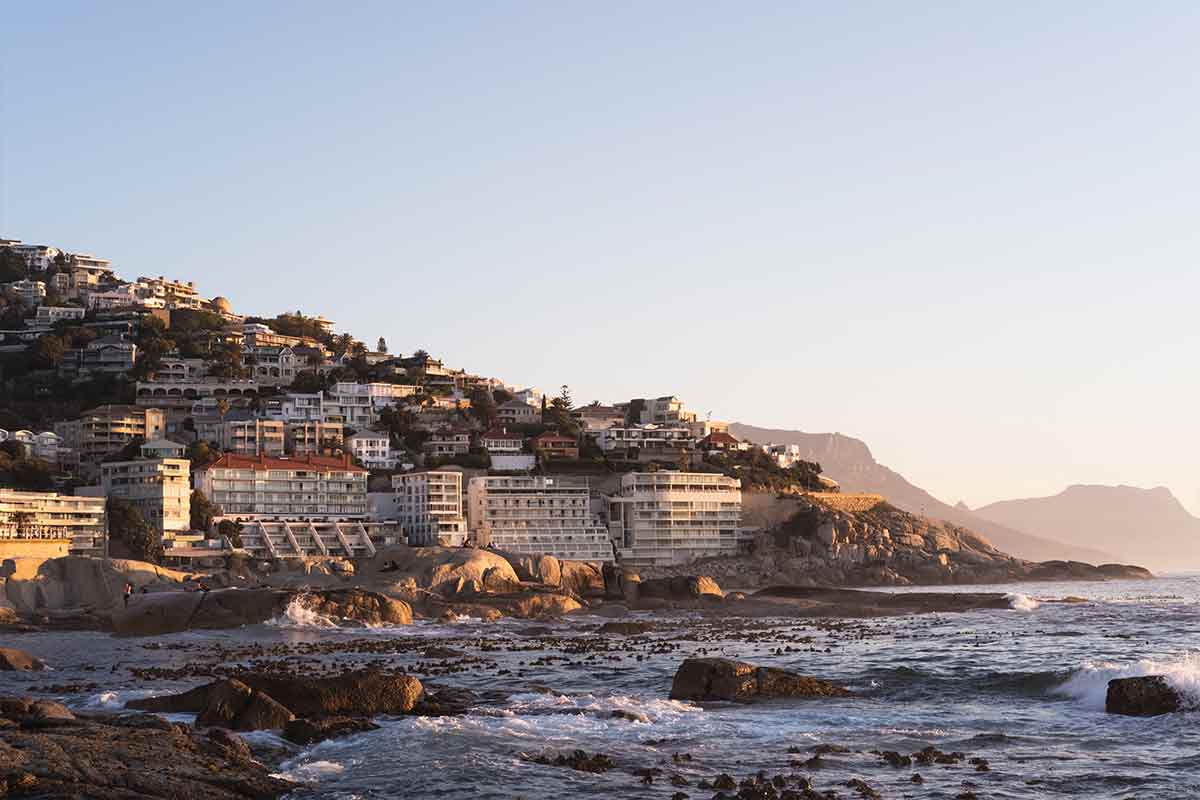 Is Cape Town safe for new travelers?
The capital of South Africa is the iconic city sitting on the cape between the Indian and Atlantic oceans.
Thousands of tourists reach this amazing city searching for something.
Many visit for the tourist attractions and points of outstanding natural beauty, while others visit for business connections or world-class expositions.
This could be your chance to experience an African safari. Or, learn about the not-too-distant apartheid which sprung some iconic moments from human rights activist and civil rights leader Nelson Mandela.
Is Cape Town Safe?
Cape Town is a special case when it comes to city safety.
It is technically in a country rife with crime and poverty, but the city itself can be very safe with the necessary precautions taken into account.
Cape Town is the most popular city in South Africa, although crime statistics show that the city has the highest recorded rates of murder, robbery, and non-violent property-related crimes in the country.
With all the Eco-friendly destinations on offer, why would someone want to visit a city with this sort of reputation, you're probably asking.
Despite the infamous reputation, Cape Town is still a popular tourist spot, which some may find surprising.
The whole of the general Western Cape region of South Africa is one of the most popular tourist spots in the whole African continent, as it received over 3 million visitors in 2019 alone.
Some parts of Cape Town's city center, as well as the suburbs, are relatively safe; malls, business districts, and tourist areas have a high-security presence which will make tourists and visitors feel at ease.
The most unsafe you'll feel is when confronted by street vendors trying to flog their tat.
We like to carry a Pacsafe (or an equivalent style backpack) when exploring cities like Cape Town to help conceal any valuables.
It's Cape Flats – locally known as The Flats – that sees the most violence and crime. This is the area you should definitely look to avoid.
This sandy expanse to the southeast of the Central Business District is somewhere you'll want to give a wide berth.
Sadly, it's been called "the apartheid dumping ground".
The result of governmental neglect is rising poverty & social problems. Gangs run this part of town as a result.
Cape Town Crime Rate
Cape Town now ranks as the eighth-most violent city in the world, according to the latest global ranking by the Mexican Council for Public Security and Criminal Justice.
In the 2019/20 ranking, four South African cities feature in the top 50, marking a return for Johannesburg to the list for the first time since 2015.
Cape Town recorded the most deaths out of all the countries featured in the top 50, recording 3,065 murders among its population of 4.5 million.
🔒 Get a FREE travel insurance quote from SafetyWing to get and timely support when it comes to protecting yourself in Cape Town.
Is Cape Town safe for tourists?
Cape Town is an extremely cool city know as one of Africa's smartest cities that is mostly known for its natural beauty.
It's a port city that's dominated by the profile of its visibly iconic emblem, Table Mountain, and is pretty famous for its world-renowned beaches.
You can surf here AND see penguins, which is something you don't get often in the world. Do this tour with Penguins at Boulders Beach and visit the Cape Point UNESCO World Heritage Site.
There's a melting pot of different cultures due to the bountiful if not shaky history of the country. Which in turn, results in some incredible fusions of food.
However, the reputation for safety in Cape Town has been one marred by theft, muggings, assaults, carjackings, and gang-related violence.
These are issues caused by the lack of support by the government in helping those that are stuck within the confines of their own poverty which many believe to be caused by the government themselves after the end of apartheid.
Is Cape Town safe for female tourists?
Yes, Cape Town is safe for female tourists. It's recommended to no walk at night, don't go to the townships like Langa and Nyanga or downgraded areas alone.
Never walk around wearing expensive jewellery and with a lot of cash. By following your common sense, as well as safety tips, being aware of your surroundings at all times, even as a female traveler you'll be fine in Cape Town.
Is Cape Town safe at night?
No, it's not recommended to walk around Cape Town at night. Cape Town is considered one of the most dangerous cities in Africa so take the right precautions if you're here on vacation.
Tourist areas are safer than the outskirts of the city, but avoid putting yourself at risk. Instead, visit places during the day when it's safer to move around.
Conceal your camera and jewelry at all times. Do not carry large amount of cash and personal documents and always keep an eye on your valuables.
Where to stay in Cape Town?
If you want to experience Cape Town like a local, stay in the City Bowl.
A natural amphitheater, the scenic area is bordered by Table Mountain, Lion's Head, and Devils Peak and includes the suburbs Gardens and Tamboerskloof. What about a room at Labotessa, the city's best hotel?
This is a major spot for finding some amazing views of the city, which would clearly suit the sensibilities of the photographic inclined.
You can find ultra-affordable Airbnbs in this area as well as some boutique hotels and cafes.
At the V & A Waterfront, historic grain silo and now luxury Silo Hotel is a feat of contemporary design that must be seen to be believed.
Its pillowed-glass windows and rooftop bar were made for adoring the city's epic sunsets.
Camps Bay beckons the rich and famous with its white sand and multimillion-dollar mansions but stylish, boutique stay POD Camps Bay offers polished, laid-back luxury without the fuss.
This doesn't sound like a murder capital now, does it? Not if there are parts of the city more gentrified than the likes of Paris or Rio?
Cape Town: Travel Safety Tips
When choosing where to go in South Africa, it would help to plan ahead where you'd like to visit to tailor-make your own set of rules and precautions to suit your trip.
However, in terms of the whole city, here are some tips to help get through all parts of the city:
Take Ubers or book private transport from the airport to your accommodation.
Avoid visiting townships, unless it's with a reliable tour operator.
Always lock your hire car if you decide to use a rental.
Remember to get your FREE travel insurance quote from SafetyWing to receive fully comprehensive support when it comes to unforeseen travel complications.
Don't wear any flashy jewelry or flaunt expensive items.
Be most aware of petty theft, in which there may be pickpockets targeting tourists that can use any means necessary.
If you're traveling on a budget be sure to check out one of the Top Rated Hostels in the city that offers a wide range of amenities.
Criminals can be seen impersonating the police, so make sure to stay away from police and know your rights.
ATM and credit card theft is a major part of the crime scene in the city. It would be best to use the help of your hotel for handling cash.
Apartment or tour guide scams can be an issue too. Again, use the hotel or secure and trusted websites to help you with this matter.
Also, be sure to take into consideration our sustainable travel tips that can help ensure your trip has a more positive effect on the environment.
Got travel insurance for Cape Town?
World Nomads offers simple and flexible travel insurance. Buy at home or while traveling and claim online from anywhere in the world.
Best Time to Visit Cape Town
The best times to visit Cape Town are from March to May, but also around the month of November.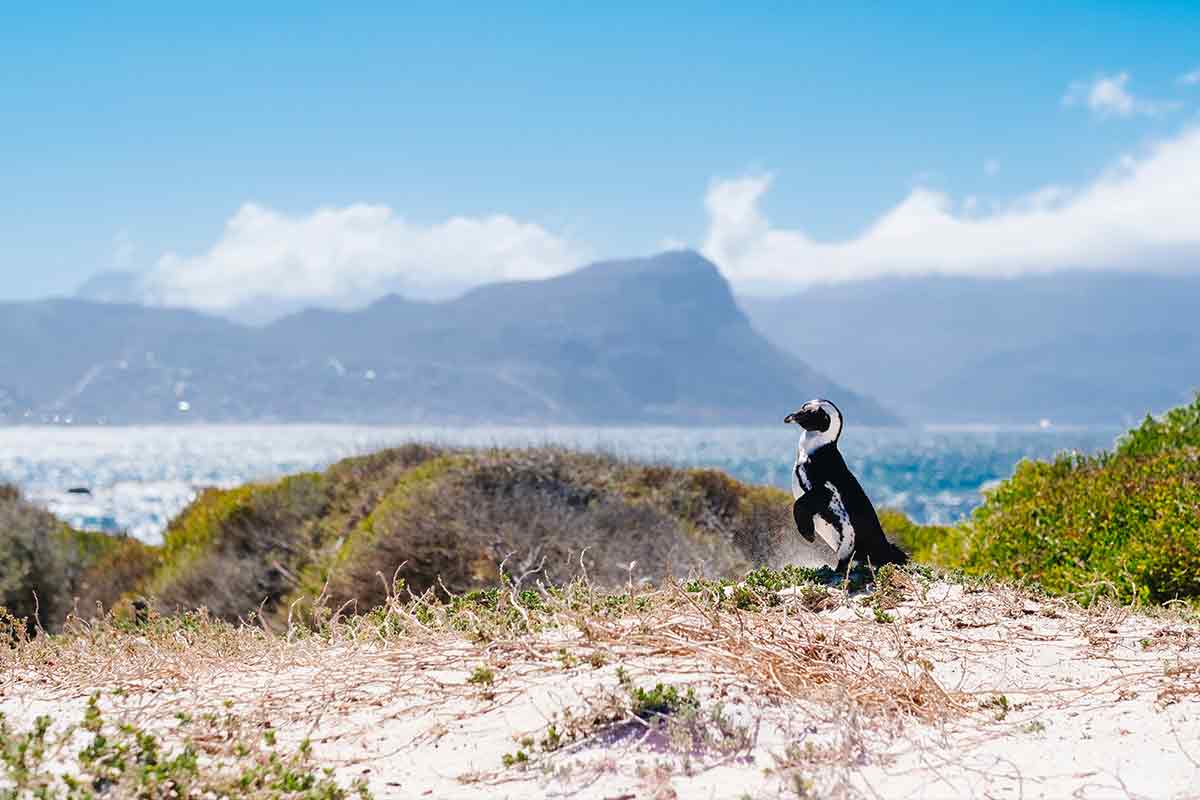 These times of year have fewer crowds and lower prices (especially when comparing 5-star hotels in the city), making the best out of your stay.
When planning your trip, it's important to note that the seasons here are reversed so South Africa's summer corresponds with America's winter.
Some key events during this time include:
Cape Town Carnival (March)
Cape Town International Jazz Festival (March)
Infecting the City (March)
Constantia Food & Wine Festival (May)

It is worth picking up one of the hop/on hop/off bus tickets (1 or 2 day) to be able to travel on four different tour routes around the city.

Is Cape Town Safe FAQs

Is Cape Town Safe? Final Words

Cape Town is a very misunderstood part of the country.

It seems to garner all the negative attention that the nation itself can hide from the lesser-known areas, and attributes them to the capital.

The issues in the city are not the fault of the city itself.

Do you want to know more as to why there are some parts of the city ridden with crime and poverty, whilst the rich and famous chill in their backyard pool and drink champagne on yachts?

Look up the history of South African apartheid, comedian Trevor Nohas's book Born a Crime articulates it very well through his story.

The city and the country as a whole are a friendly beacon of hope through adversity. So it shouldn't be marring your perspective in thinking of it as a murder capital.

Some of the sustainable stays mentioned above should give you some ideas, but see our sustainable travel guide for even more inspiration.

---

This post contains affiliate links, meaning, if you click through and make a purchase or sign up for a program, we may earn a commission. This is at no additional cost to you.