Is Bulgaria safe for travelers?
Bulgaria is a country in the Balkans with the perfect spots for a winter vacation. The food is incredible, and a third of the country is unspoiled woodland.
When you are in the country you have a chance to see everything Bulgaria has to offer and you even have direct access to the Black Sea.
Is Bulgaria Safe?
The language will be difficult to read in Bulgaria since they made Cyrillic the official third alphabet of the European Union.

But once you get past the alphabet, there is a lot to explore here. The question is, though, is Bulgaria safe for tourism?
We're here to give you the scoop on whether Bulgaria is not only safe but worth the visit for you. Let's get stuck in!
How Safe is Bulgaria?
Bulgaria is very safe for tourism. On the one hand, it's just like any other European country with petty crime problems and the highest chances of crime happening to visitors being pickpocketing.
However, it's still seen by some visitors as a more dangerous place than the likes of Belarus or Chechnya which simply isn't true!
This is mostly due to the fact that there is a lot of underground crime such as drugs and trafficking, along with rife government corruption.
In our opinion, Bulgaria is a safe country because of just how many tourists visit here.
You'd be surprised how many people come here to revel in all the Bulgarian goodness. According to Travel Safe Abroad,
"Bulgaria is very safe, generally. Crime rates are low and the most common form of crime is car theft and break-ins. Areas to avoid are the red light district near Pliska Hotel and park areas near Lion's Bridge, or Lvov Most."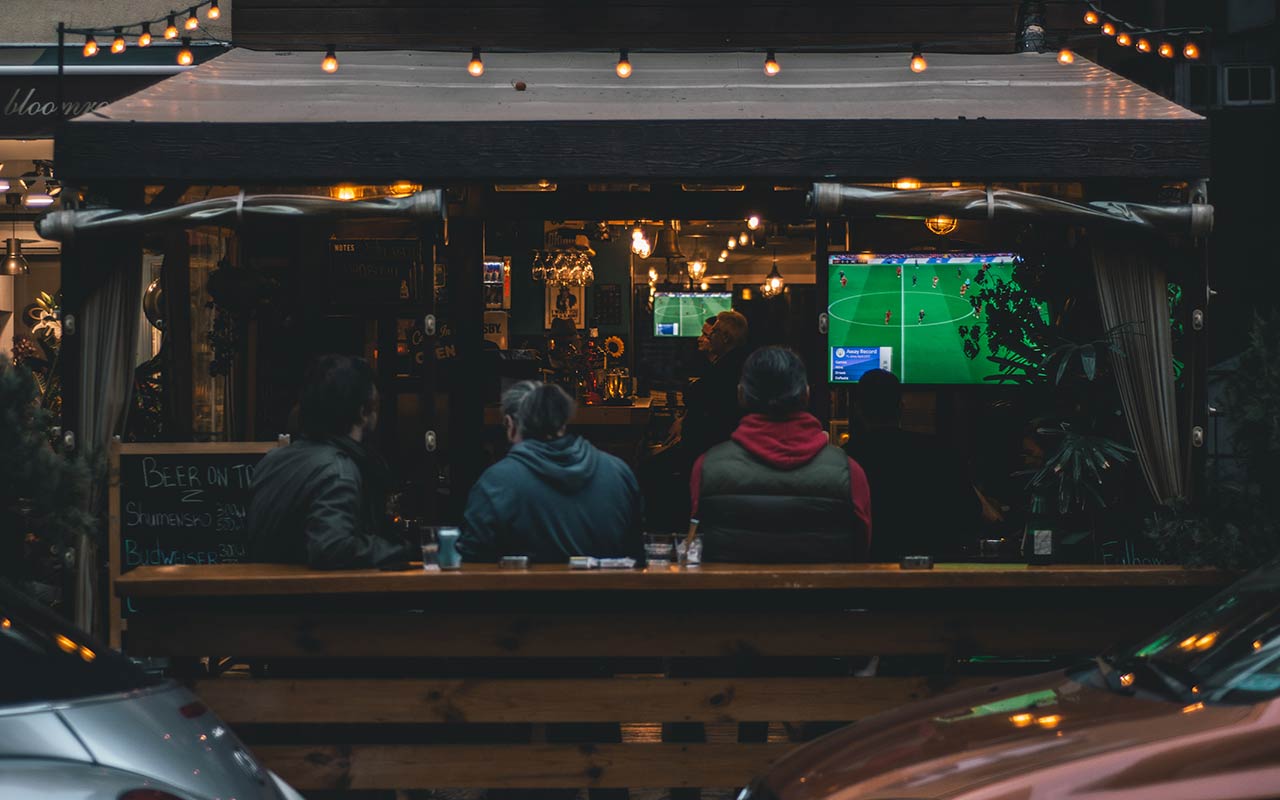 Bulgaria Crime Rate
The U.S. Department of State has assessed Bulgaria as being a LOW-threat location for crime.
The homicide rate dropped down to 1.8/100k in 2018.
This makes Bulgaria safer than Belarus, Hungary and Estonia.
The 5 'Killer' gang arrests have seen a sharp decline in violent crime.
Human trafficking and organised crime are the worst offenders in the country, with most crime happening in Varna.

Get a FREE travel insurance quote from SafetyWing to get the right (and timely) support when it comes to protecting yourself in Bulgaria.

Is Bulgaria Safe For Tourists?

Bulgaria is generally a safe country to travel to, and its people, much like in other Balkan countries, are quite friendly even though Balkan people have a bad reputation, mainly due to the Iron Curtain days.

Tourists enjoying and drinking beer at a restaurant in Sofia, Bulgaria

However, even though it is safe, and Bulgaria's crime rates are not high, you should always use common sense.

If you find yourself in the capital Sofia, try to avoid alleyways at night. Always take care of your belongings and keep them close by your side or safely stashed away.

You wouldn't leave your things lying around at home, so don't do it abroad. When it comes to organized crime, even though it is a serious issue throughout Bulgaria, it does not affect tourists in any way.

Also, the presence of organized crime groups are in decline, due to the police making landmark arrests in the last decade.

Pickpocketing and scams are common, so don't be in a position to fall for diversions such as child temper tantrums or someone handing you a baby. Another serious problem that travelers come across is car theft.

If you drive an expensive car, never leave it in unguarded parking lots or in secluded streets at night. Seek secure parking if you have a car.

Where to Go/Stay in Bulgaria

Stay in Sofia

A modern city with a twinge of Ottoman history, it has all the hallmarks of the distinctively Bulgarian experience.


A street in Sofia, Bulgaria filled with tall buildings depicting Bulgarian Architecture

Red Army monuments, onion-domed churches, and modern architecture. The skiing slopes and hiking trails at Mount Vitosha are also nearby.

Visit Belogradchik Fortress

Thought to be built by the Romans thousands of years ago, this fortress utilizes the rocky landscape to create a beautiful and unique sightseeing spot.


The Belogradchik Fortress

It became the second biggest stronghold of Tsar Ivan Sratsimir in the 14th Century and was even used during the Serbo-Bulgarian War in 1885.

The entrance fee is less than $2, so we recommend you check it out.

Stay in Plovdiv

Pastel-colored buildings line the winding streets of this hillside beauty. Are we in Rome? No!


A property in Plovdiv surrounded by colored trees during autumn

We're in Plovdiv, the other city with seven hills and a Roman Amphitheatre. Stay inside a Romantic-era guesthouse in the old town, the views are incredible.

Bulgaria: Travel Safety Tips

Although Bulgaria it isn't the most unsafe location in the world, it wouldn't hurt to take some precautions before and during your stay to ensure that you stay safe no matter what.

Here are some tips to take with you:

Walking around flashing expensive items and gadgets will attract attention from unwanted petty criminals.
Cyrillic is difficult to interpret, so make sure you use AR translation apps if you find yourself stuck. Google Translate doesn't work well with Bulgarian unfortunately.
Don't show wads of cash when paying for stuff – control how much cash you carry around and use a hotel safe. In many cases wearing a money belt may even attract the wrong type of attention.
Always ask to see the menu and price list before ordering drinks or food and check your bill carefully before settling up. Some restaurants and bars have been known to charge extortionate amounts and take tourists to cashpoints to demand more money.
Be careful with drink or drug-taking if you're a fan of the Sofia nightlife.
Keep your bag close to you at cafes/restaurants, never place your bag in a retrievable position open for passers-by to grab.
Remember to get your FREE travel insurance quote from SafetyWing to receive fully comprehensive support when it comes to unforeseen travel complications.
Know the typical distraction techniques – pickpockets often work in groups and sometimes pretend to be collecting money for a charity.
Learn a few Bulgarian phrases – lots of people speak English but it just pays to have at least a few words to get by.
Avoid homeless communities around large train stations – plus groups of people that sit around drinking.

Best Time to Visit Bulgaria

Our trusted source with weather and climate is Weather Atlas. Here's what they say:

"July is the sunniest and hottest month of the year in Bulgaria. Sofia registers at least 9.5 hours of sunshine during the 15-hour days. The average daytime highs scale highs up to 31.1°C (88°F) in the south and 28.3°C (82.9°F) in the north."

Snow-filled street in Sofia during winter

July is the best time of year due to the guaranteed sunshine, but if you choose to visit for the snow, we would say try January.

Here are some events you need to check out in Bulgaria:

Varna Summer International Festival (June Through September)
Rose Festival (June)
International Jazz Festival (August)
Apollonia Arts Festival (September)

Is Bulgaria Safe? Conclusion

Turns out, Bulgaria is quite a safe place if you take the necessary measures.

Planning ahead will make your trip stress-free, so make sure you have the best time by being prepared before making the journey.

Visit Sofia and discover everything the country has to offer. Book your trip today and see some of our best sustainable travel tips to help ensure that your trip has a positive effect on the environment.

---

This post contains affiliate links, meaning, if you click through and make a purchase or sign up for a program, we may earn a commission. This is at no additional cost to you.