Is Amsterdam safe for new travelers?
Amsterdam. The historic capital of The Netherlands that pushes the envelope in everything it does.
From the legalization of recreational use in certain substances to the immense colonial heritage backed by the royal family.
Full of history, both recent and medieval, it has an eclectic array of museums and galleries just like most European capitals.
Is Amsterdam Safe?
It's also home to the Queen's Palace and a few important historic buildings including the house that Anne Frank hid in.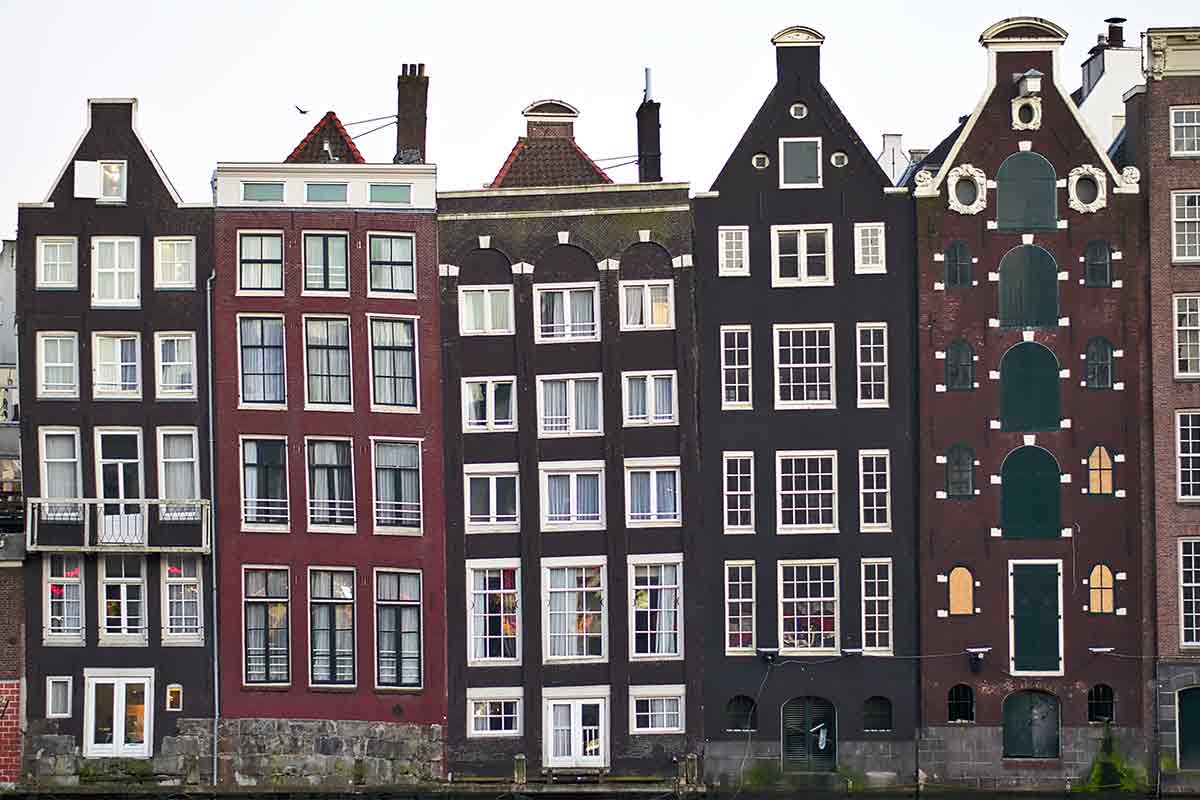 The big question, however, is whether Amsterdam is as safe as visitors make it out to be.
How does it fair not only compared to their Belgian lowland neighbors but compared to fellow European countries or even the world stage?
Let's find out…
How Safe is Amsterdam?
When it comes to safety, Amsterdam is considered by many to be the very best. For a European capital, the population is very low.
Less than 850,000 people live here, so when you compare it with the likes of London, the lack of crime speaks for itself.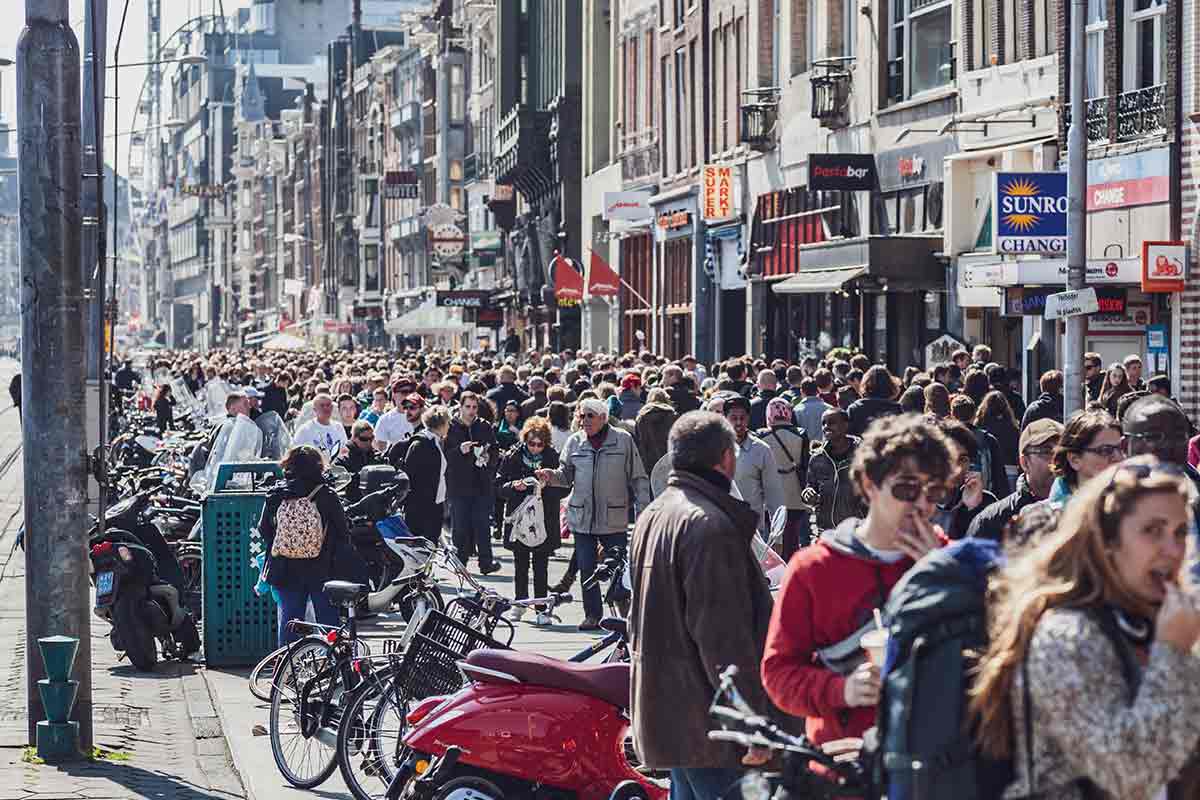 Even Utrecht has a higher population, and you may have not heard of that city!
From common sense alone, a traveler can deduce that you're less likely to be a victim of crime in a city that has 800k people compared to ten million.
There's hardly a crime rate, and there are no natural phenomena that an American insurance company would consider an "act of God."
There's low-risk everything: low risk of mugging, terrorism, scams, etc.
However, pickpocketing does exist here. It isn't the most saintly spot in the world. Be on your guard in crowded areas. Some visitors even like to compare Amsterdam vs Rotterdam to get a unique perspective.
Amsterdam Crime Rate
The current U.S. Department of State Travel Advisory assesses Amsterdam as being a LOW-threat location for crime. Despite being one of the safest cities in the world.
According to Dutch police, some criminal activity in Holland is increasing, mainly due to the sheer amount of tourism.
Statistically speaking, most of the crime that happens in Amsterdam is pickpocketing.

Get a FREE travel insurance quote from SafetyWing to get the right (and timely) support when it comes to protecting yourself in Amsterdam.

Is Amsterdam Safe to For Tourists?

Yes, definitely!

Dutch people and the residents of Amsterdam, in general, tend to be more introverted than Americans or British people, and they tend to mind their own business.

Amsterdam's smart zone

Beyond that, Amsterdam is chock full of activities that are wonderful to do on your own: like museums, long walks, photography, cafés, and shopping. There is even a luxury boat cruise tour that you can join.

Just as a precaution, women should stay on their guard on nights out.

The nightlife in Amsterdam is enjoyed by pretty much the whole country since it's the cultural hub and lends itself a brilliant scene.

Where to Stay in Amsterdam

Old Centre

If you choose to stay in the Old Centre, you'll be a short walk from the main sights and the principal shopping areas as well as nightlife hotspots.

Many first-time visitors consider this area as the best place to stay in Amsterdam, due to its central location and abundance of budget accommodation options.

This is the first place to start looking if money is tight too, the reason being, it's quite close to the red light district.

Jordaan

Staying in the Jordaan puts you among the locals, well away from the prime tourist areas.

There's no shortage of bars and restaurants here either, and some of the city's prettiest canals thread through the district. We would choose here for the festival too.

The Old Jewish Quarter

Not many tourists stay in this area of Amsterdam, as it's largely residential, with very few bars or restaurants.

So you're pretty much guaranteed a quiet night's sleep here, and you're only a tram ride away from the leading sights.

Come and stay here for a quiet night away from the hustle and bustle!

Amsterdam: Travel Safety Tips

Although Amsterdam is one of the safest cities in the world, it wouldn't hurt to take some precautions before and during your stay to ensure that you stay safe no matter what.

Here are some tips to take with you:

Walking around flashing expensive items and gadgets will attract attention from unwanted petty criminals.
Although prostitution is legal here, we would advise you don't partake.
Try to use trusted and accredited hotels in the city. After reserving your room, if at all in doubt, you can book taxis or buses through your hotel.
Keep your bag close to you at cafes/restaurants, never place your bag in a retrievable position open for passers-by to grab.
Don't show wads of cash when paying for stuff – control how much cash you carry around and use a hotel safe.
Wearing a money belt may attract attention so if you use one in public keep it out of sight.
Remember to get your FREE travel insurance quote from SafetyWing to receive fully comprehensive support when it comes to unforeseen travel complications.
Be aware of your surroundings when using public transport, specifically with the trams.
Know the typical distraction techniques – pickpockets often work in groups and sometimes pretend to be collecting money for a charity.
Learn a few Dutch phrases just in case.
Avoid homeless communities around large train stations – plus groups of people that sit around drinking.
Be careful with drink or drug taking if you're a fan of the nightlife.

Best Time to Visit Amsterdam

The best time to visit Amsterdam is between April and May just before the summertime high tourist season.

Amsterdam during the winter

You'll contend with fewer tourists, you'll enjoy at least some temperate weather, and you'll also experience Amsterdam as the locals do.

However, most of the city's big events take place in the Summer, the exact busiest time of the year.

No matter what time of year you plan to visit, the big museums and galleries are opened all year round.

Here are some key events:

Taste of Amsterdam (June)
Holland Festival (June-July)
Grachtenfestival (August)
Jordaan Festival (August)

Is Amsterdam Safe? Final Words

Turns out, Amsterdam is one of the safest spots in the world but you should never treat it as so.

Planning ahead will make your trip stress-free, so make sure you have the right equipment and steadfast conviction if something goes wrong.

Amsterdam is one of the most popular tourist cities in the world, so book your trip and discover it today!

Also, be sure to follow some of our sustainable travel tips to ensure that your trip has a positive impact on the local environment.

---

This post contains affiliate links, meaning, if you click through and make a purchase or sign up for a program, we may earn a commission. This is at no additional cost to you.