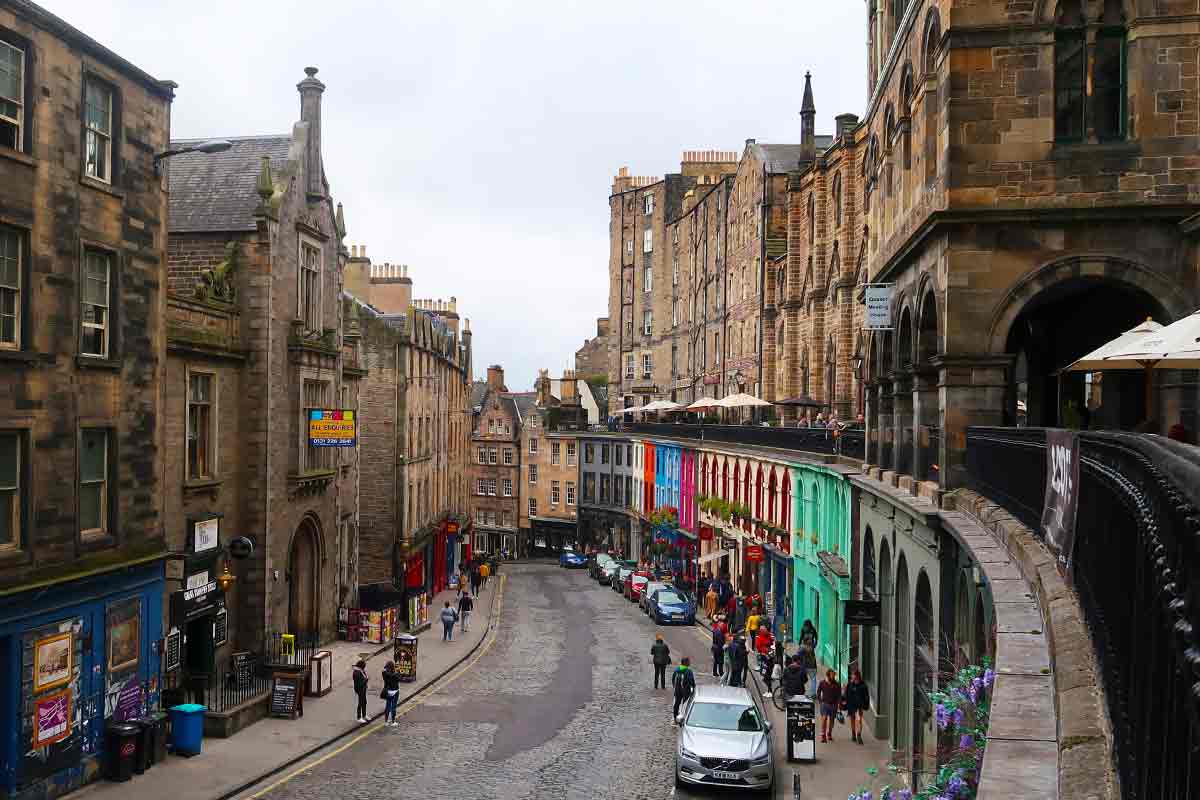 How many days in Edinburgh are needed?
Edinburgh, the capital of Scotland, is one of the most charming medieval cities in the world. But how many days in Edinburgh are enough to visit all its best bits?
Ideally, you should stop here for at least 2 or 3 days, to cover its main attractions, from the famous Castle to The Royal Mile to more off-the-beaten-path places like the neighborhood of Stocksbridge and the beautiful oasis of Dean Village.
How many days in Edinburgh are Enough?
If you're staying for a weekend by planning your time wisely you should be able to visit the city's must-sees and keep a day open to explore surrounding areas.
Is one day enough to see Edinburgh?
No, one day in Edinburgh is not enough, from our point of view. A city like Edinburgh deserves more time and to be explored slowly unless you've been here before and covered the main sights during previous trips.
If you're a first-time visitor, it would be better to spend longer. If for whatever reason you only have 24 hours to spend here, then you should definitely visit Edinburgh Castle. The timeless beauty of Edinburgh Castle is unique.
Inside there are several exhibition areas: the National War Memorial, the Great Hall and the Crown Room, where the Crown Jewels and coronation throne are kept.
You can now take some time to explore Grassmarket, one of the most beautiful squares of the city and Victoria Street inspired J.K. Rowling in the creation of Diagon Alley from the Harry Potter novels. Proceed towards The Royal Mile and visit the St Giles' Cathedral to visit for its stunning stained-glass windows.
If you still have time get a ticket to visit the Palace of Holyroodhouse, the official Scottish residence of the United Kingdom's royalty. End your day admiring the sunset from Calton Hill, one of the most beautiful panoramic view of Edinburgh.
Is 2 days enough in Edinburgh?
Two days in Edinburgh is a good amount of time to get a feel for the city and a perfect solution if you only have a Saturday and Sunday available.
We believe that 2 days is still not enough though as you might miss the chance to explore districts of the city worth visiting.
Let's say you have a full 48 hours in Edinburgh to spend, on top of the sights mentioned above to visit during day one see the list of landmarks below:
We recommend visiting the National Museum of Scotland, if you want to learn more about Scottish history or the National Gallery of Scotland, famous for its collection of Van Gogh, Cezanne, Gaugain and Monet masterpieces.
After your visit to a museum, head towards Dean Village, one of the most picturesque neighborhoods of the city that you can get to by bus.
Once you're back in the city center, go for a walk around the beautiful Princes Street Gardens loved by locals and visitors alike, in particular during a sunny summer day and along the elegant Princes Street.
To make the most of your time, join this walking tour of the old town, during which the guide will share with you Edinburgh's tales and top tips to visit the city.
How much money do you need for a weekend in Edinburgh?
Spending a weekend in Edinburgh is one of the most popular options among travelers. Edinburgh is not a cheap city to visit and it makes sense to ask yourself you should expect to spend for a couple of days here.
If you're staying for just a night in Edinburgh, you can spend a minimum of £60 per person per day, for budget travelers which means £120 for a short weekend (excluding flight or train costs).
Usually, this includes medium-budget accommodation, tickets to a couple of attractions, meals (street food for lunch or dinner or cheap restaurants) and public transportation for the duration of your stay.
If you want to save money, you can by staying in a hostel while here. If you have a higher budget, then expect to spend even £80 per person per day. In this case, you would be able to have a meal in a nicer restaurant and join guided tours.
Our recommended amount of days in Edinburgh
So, how many days in Edinburgh are enough? We think that 3 days in Edinburgh is enough to get a real taste of the city and have time for a day trip somewhere else in Scotland, either by train or a coach trip if you decide not to rent a car here.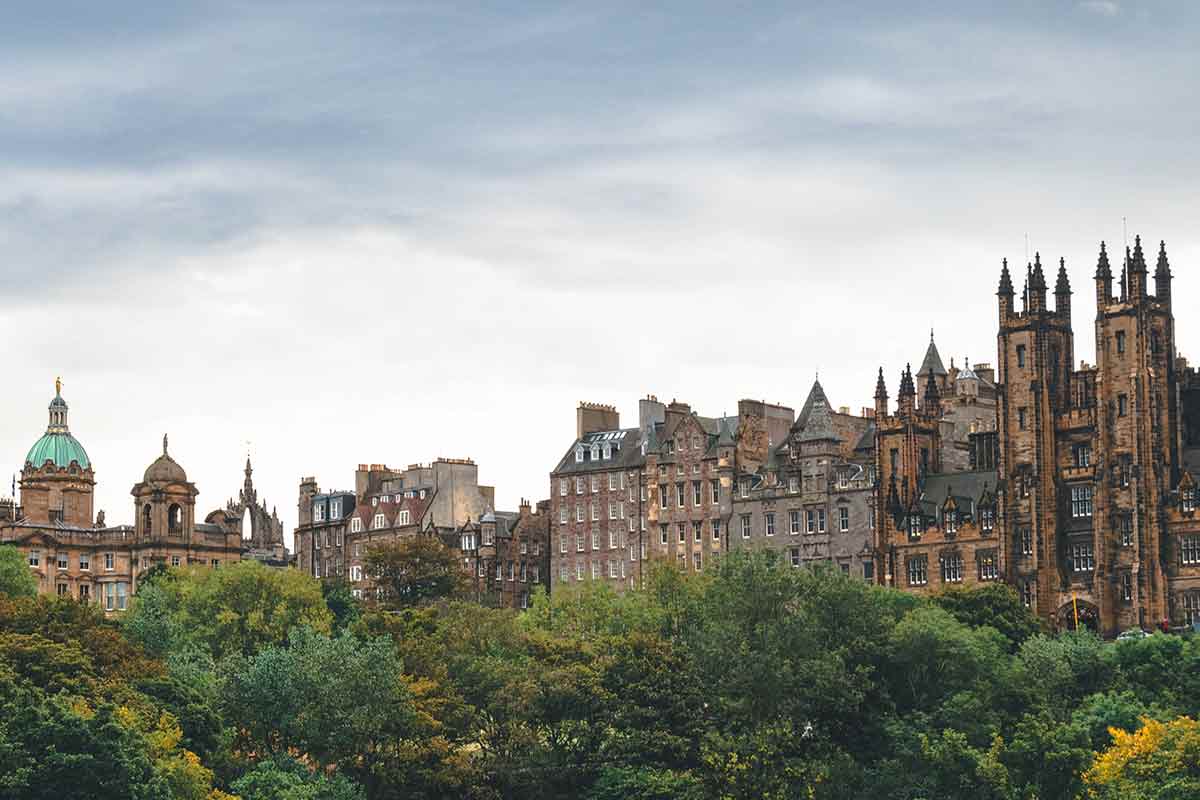 Scotland has so much to offer in terms of countryside landscapes to see, castles to visit and lakes to admire that staying just in Edinburgh doesn't seem enough!
So if you end up spending a long weekend here, and dedicated 2 days to exploring the old and new town, you can plan a day trip and see more of this enchanting country during your stay.
If looking for some inspiration on what to do with your time, why don't you join one of these popular tours leaving from Edinburgh:
You won't have to think about planning the trip or book tickets, just choose the date of your preference, add how many people are traveling and you're done!
In case you're not into exploring Scotland for a day, there are still lesser-touristic areas of the city to discover.
We really suggest visiting Stocksbridge and walk down the charming Circus Lane, Dean Village and Bruntsfield and Marchmond, full of French-style cafés and independent shops.
Best Edinburgh tours
When planning your trip to Edinburgh, whether you're a super organized person and love leaving home with all your tours booked, or, like the idea of having someone local showing you around the city, the best way to do that is by checking our short list of the most popular tours in Edinburgh.
Booking a guided tour is the best way to support local guides, learn about the history of the city and maximize your limited time in the city.
Take advantage of this time and ask as many questions as you want to your guide. A local guide can also share with you precious information on where to go out for a meal, how to move around, neighborhoods to explore.
Here's a list of some of our favorite tours in Edinburgh for you to check out:
Edinburgh Castle: Skip-the-Line Guided Tour
If it's still your first time in Edinburgh, you can't miss a visit to the Edinburgh Castle. Since the castle is one of the most popular attractions of the city, book in advance this skip-the-line ticket and tour and avoid queues at the entrance.
You'll be accompanied by an English-speaking guide for the whole time, that will share historical facts and curiosities with you about it.
Edinburgh Vaults: Ghost Tour
It's no secret that Edinburgh has a dark past and there's no better way to learn more about it than joining a guided ghost tour of the Edinburgh Vaults.
During this tour, you'll listen to crime and murder stories, and learn the vaults' history and its ghosts. You'll also walk around the lesser-frequented alleys near The Royal Mile while listening to horror tales of the past. Not for the faint of heart!
Harry Potter Magical Guided Walking Tour
Exploring the cobblestoned streets of Edinburgh like the famous Victoria Street (aka Diagon Alley), you can't stop thinking about Harry Potter novels and movies!
If you also love wizard boy adventures, then check this Harry Potter guided tour. During the tour, you'll see the Tom Riddle's grave, visit the places that inspired J.K. Rowling's novels and test your knowledge with a final quiz!
Chocolate Tour, Tasting & Making
For all the chocolate lovers out there, here's the tour you were looking for! Visit Edinburgh's Chocolatarium to learn all about the most loved food in the world and its journey from the tree to our tables.
You'll also create your own chocolate, and taste different types of chocolate from camel milk to chilly ones and some Scottish chocolate makers chocolates.
How Many days in Edinburgh
Now you should have a better idea of how many days in Edinburgh are enough to get a taste of this city and learn about its history.
We can't stress enough, that a guided tour is a way to save time and energy and be accompanied for some time by a local expert, passionate about Edinburgh.
Spending 3 days in Edinburgh should be enough time to see its main attractions, including a couple of off-the-beaten path sights and squeeze in a day trip for example, to the Scottish Highlands or picturesque Scottish villages.
Will you be looking for further inspiration on where to go around this beautiful nation? Then check out our post on the best places to visit in Scotland for more.
---
Dear responsible traveler: This post may contain affiliate links, which means, if you click through and make a purchase, book a tour or a hotel, we may earn a small commission. This is at no additional cost to you. Your support means a lot and helps us to maintain the quality of this site.