What is the true cost of living in Amsterdam today?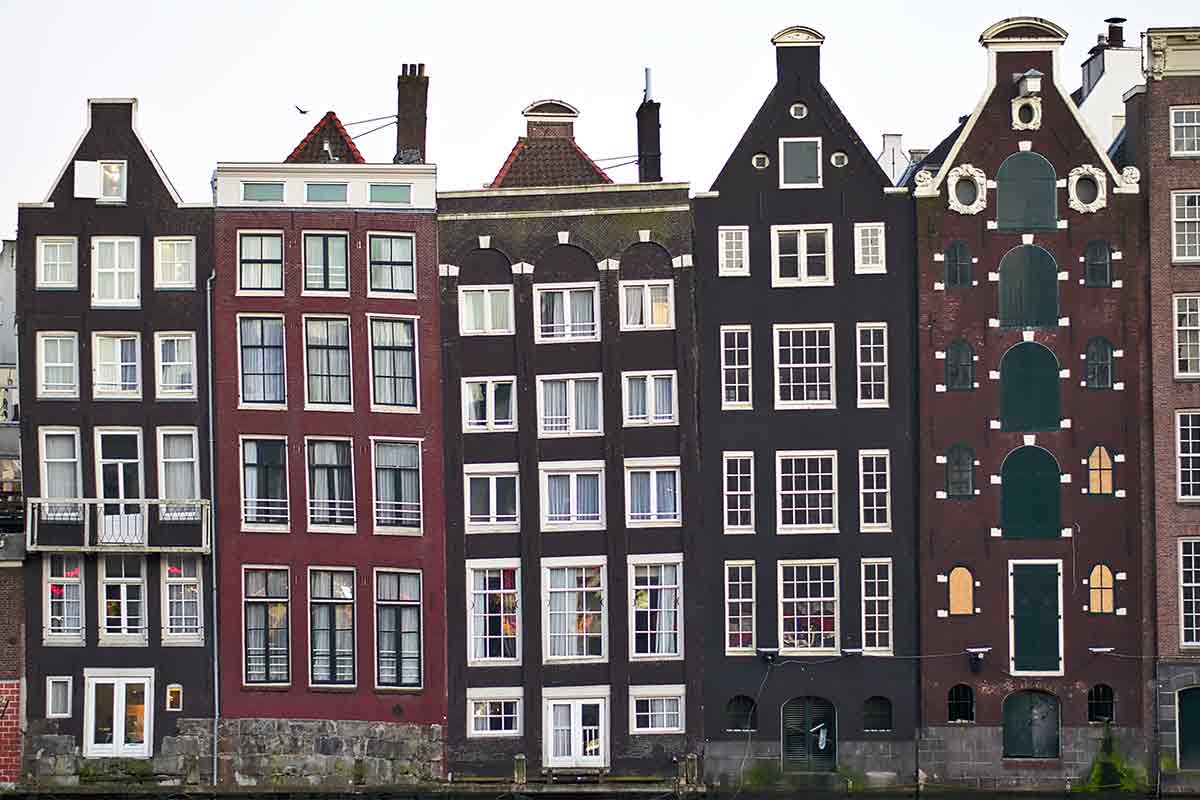 Holland is one of the most picturesque and historic spots in Europe. The coastal regions of the Netherlands have two of the most famous cities in the entire country: Amsterdam and Rotterdam.
Both are famous for many integral parts of their culture which the outside world will always deem to be culturally important or intriguing.
Cost of Living in Amsterdam
The current skylines of both cities were very similar before the second world war, but due to the bombings back in the day, Rotterdam lost a lot of its medieval architecture.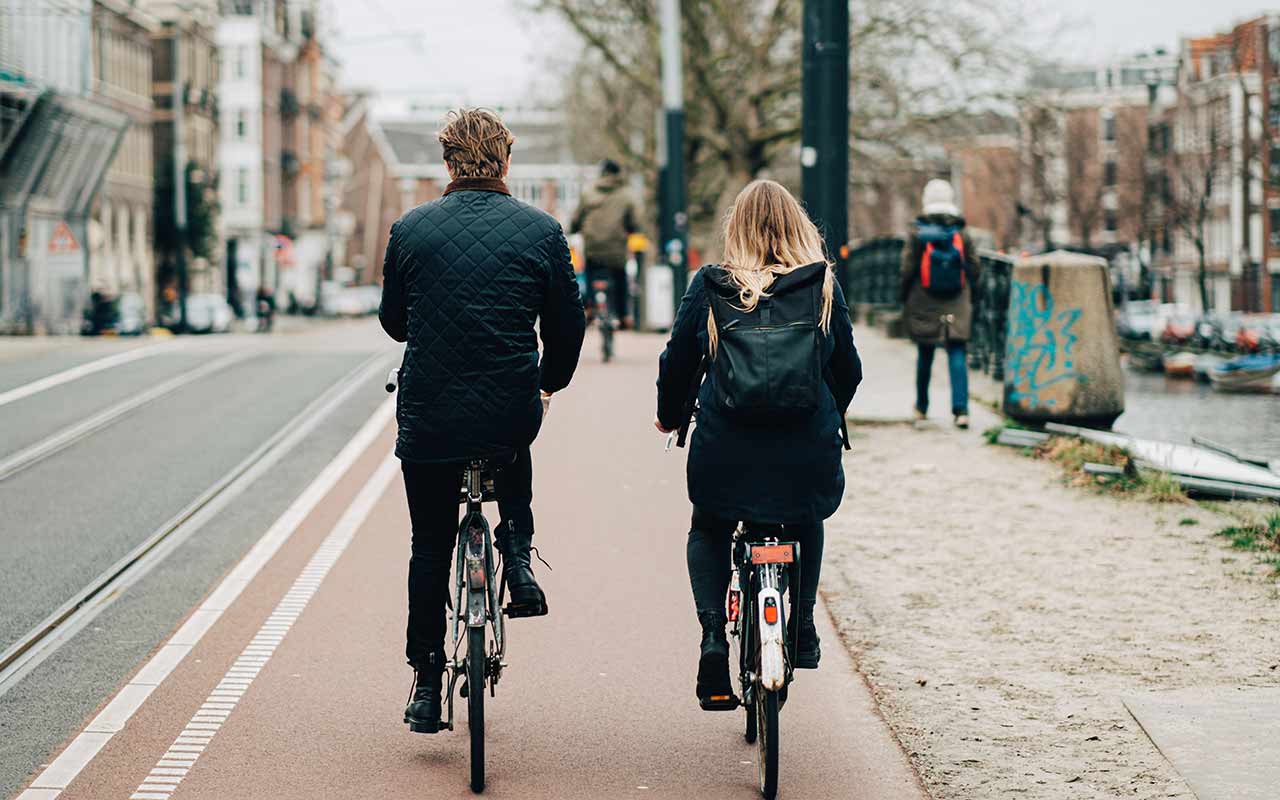 Rotterdam had to rebuild, thus making it instantly seem like the more modern city of the two. We're here to tell you whether this makes Amsterdam the more expensive place to live or not.
Living in Amsterdam
One of the most popular cities in Europe for tourism is also a brilliant place to decide to retire to or become an expat in.
It doesn't have to be for the unique café culture or the barge culture.
Many flock here for work, or even for just the lack of car emissions. Not to mention, Amsterdam is safe for those looking for peace of mind.
Is Amsterdam Expensive?
According to numbeo.com, the average living costs in Amsterdam are lower than you'd expect for a city.
In terms of overall costs, it's a cheaper capital city to live in than London or some other cities in Europe.
The day-to-day stuff such as groceries and auto costs are slightly higher, but the rent and house prices are considerably lower.
Here are some of the numbers:
Consumer Prices in Amsterdam are 7.71% higher than in Rotterdam (without rent)
Consumer Prices Including Rent in Amsterdam are 17.43% higher than in Rotterdam
Rent Prices in Amsterdam are 36.99% higher than in Rotterdam
Restaurant Prices in Amsterdam are 14.29% higher than in Rotterdam
Groceries Prices in Amsterdam are 3.78% higher than in Rotterdam
Local Purchasing Power in Amsterdam is 12.30% lower than in Rotterdam
Also according to numbeo.com, Amsterdam has the 7th Most Expensive Gasoline per liter in the World.
This just shows how important it is for the new residents or visitors to Amsterdam to figure out they need to invest in a bicycle.
It is also worth noting that Amsterdam has become one of the leading smart cities in Europe.
Average Salary in Amsterdam
The salaries for those living in Amsterdam are very competitive. If you find yourself being offered a job in Amsterdam, the prospects for growth can be fruitful.
If you narrow down the differences of Amsterdam vs Paris you'll see the prices are a little frightening in comparison, especially for a living.
A brilliant website which helped us find a lot of info about living in Amsterdam was Amsterdam Tips, which said:
"According to the Dutch Central Plan Bureau (CPB), the median gross salary for 2020 in the Netherlands is €36,500. What this means is a take-home monthly net pay of around €2,150.

There is a national minimum wage in the Netherlands which is updated twice a year. As of July 2020 this is set as €1,680 gross monthly (€20,160 per year) for people aged 21 or over. There are lower minimum wage levels for those aged 15-21.

The median gross expat salary in Amsterdam (2020) as reported by PayScale Inc is €48,000. Note that the pool of salaries used to calculate the figures is made up of expats with better-than-average jobs."
House Prices in Amsterdam
The Pre-COVID house market in Amsterdam saw an exponential increase in value, but whether it's different in 2021 is still to be seen.
An article posted on I Am Expat back in January 2020 says;
"According to the figures, the average price of a home in Q3 nationwide was 314.000 euros.

In Amsterdam, prices were 35.000 euros higher than in the previous quarter. Houses in the capital have become twice as expensive since 2013."
We can hazard a guess that the pandemic didn't stunt the market, but meant a slower increase to the median house price.
If you want to live here, we would suggest renting, which is quite affordable.
Where to Live in Amsterdam
There are lots of cool neighborhoods in Amsterdam and we have noted some of the hippest spots below:
Grachtengordel
Have you ever wanted to live in a UNESCO World Heritage site?
Well, you can in Amsterdam's Grachtengordel, also known by the local bargemen/women as the Canal Belt.
It was constructed as part of the city's grandiose expansion project during the Dutch Golden Age, the neighborhood stretches along four canals: Singel, Herengracht, Keizersgracht, and Prinsengracht.
These are also located in the Amsterdam Centrum district, to the immediate west of the historic section of the city.
Museumkwartier
One of the city's most sought-after neighborhoods, by way of incoming expats, is Museumkwartier.
It's located near the center of the Amsterdam Zuid district. The area also centers on Museumplein, a large public space surrounded by some of the world's best museums.

This includes the Rijksmuseum and the Van Gogh Museum. Other attractions of note include Het Concertgebouw concert hall and the local favourite; Vondelpark.
Further reading on moving to Amsterdam:
Cost of Living Amsterdam vs Rotterdam
Amsterdam we know to be great. But what about Rotterdam?
As we have pitted Amsterdam vs Rotterdam before for travelers we are going to look closer at the living aspect in this instance.
We set to find out how different it really can be between a historic city and a new-looking one.
Is Rotterdam A Good Place To Live?
Rotterdam is a dynamic, international city with a thriving citizenship. As a city, it is constantly reinventing itself and perfecting its already impressive skyline with new additions.
If you are looking for a cultural but modern city with an international scene and plenty of entertainment, then Rotterdam is the place for you to find yourself.
The city's population is made up of 166 different nationalities, making it an energizing environment for expats.
However, if you are unfamiliar with the city then moving can be somewhat tricky, as you may not know the safest areas to live.
Since rebuilding itself after being flattened in WWII, Rotterdam is known as "Manhattan on the Meuse" for its innovative architecture and unique modern take on Dutch style.
The city also boasts a buzzing nightlife and an abundance of cool cafes and delectable restaurants with cuisines from around the world.
We would recommend that you live in the city center. It's incandescent, very safe, and awe-inspiring spot for expats and students.
Cost of Living in Rotterdam
According to numbeo.com, Rotterdam is considerably cheaper than Amsterdam when it comes to day-to-day expenses as well as rent and property prices.

This is surprising since Rotterdam tends to have new-builds rather than the classic Dutch townhouses.
The amenities are new and you're less likely to need repairs yet the prices are lower.
This makes Rotterdam a serious contender if you're looking for the ideal place to live.
If you work in the center of Amsterdam it would still make sense to live in Amsterdam, but if you decide to live in Rotterdam for remote work, it works better than living in Amsterdam.
Here are some figures provided by numbeo.com:
Family of four estimated monthly costs are 2,546.98£ (2,837.21€) without rent (using our estimator).
A single person estimated monthly costs are 719.72£ (801.74€) without rent.
Cost of living index in Rotterdam is 9.37% lower than in London.
Rent in Rotterdam is, on average, 39.87% lower than in London.
House prices in Rotterdam
There is no definitive median house price online that's relevant post-COVID, but the best estimate is around 300,000 Euros, a lot cheaper than Amsterdam.
According to numbeo.com, the apartments are around 45% cheaper in Rotterdam both in the city center and outside.
This is a huge swing in price, which will convince many retirees who don't have a job in Amsterdam to go for Rotterdam instead.
We would say that house prices in Rotterdam will be considerably cheaper also for when it comes to maintenance.
It costs a lot to make sure an old building stays intact and up to code.
Due to the costs of maintaining an old building, going for a new build instead would be the best option.
Living in Amsterdam Vs Rotterdam: Pros And Cons
So what are the pro and cons of living in Amsterdam compared with Rotterdam once we have digested all this information?
Let's take all this information and put it in a nutshell:
Amsterdam Pros
The lack of emissions means the air is very clean.
Retained a lot of its history, more than most cities.
A European juggernaut in commerce and jobs.
Amsterdam Cons
The property prices are extortionate for Netherlands.
You can't really have a car, it isn't worth having.
The Red Light District can be off-putting sometimes.
Rotterdam Pros
The properties and apartments are very cheap.
No listed buildings; cheap to maintain.
The markets are some of the best in the world.
Rotterdam Cons
Not as internationally recognised as Amsterdam.
Little to no historical buildings.
Can be tricky when it comes to safety and crime.
Cost of Living in Amsterdam: Conclusion
Our verdict is that Rotterdam is well worth the cheap prices if you're looking for somewhere to retire.
But if you are offered a job in Amsterdam, grab it with both hands and you'll never regret it.
What are your thoughts? Book your initial sightseeing trip to the Netherlands today!
---
This post contains affiliate links, meaning, if you click through and make a purchase or sign up for a program, we may earn a commission. This is at no additional cost to you.