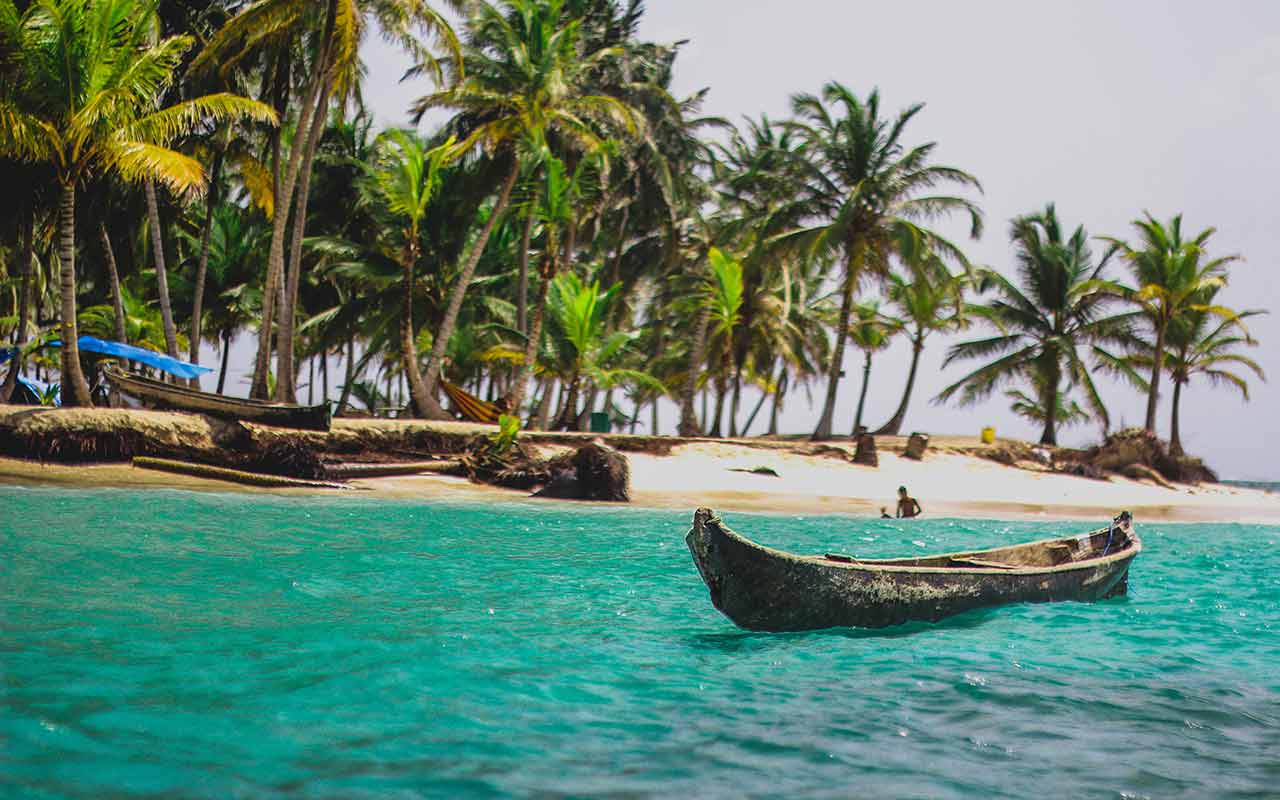 Central America attracts tourists of all kinds, especially those who are passionate about culture, history, and outdoor adventures.
If you want this to be your destination, this Central America travel itinerary is exactly what you're looking for.
Central America Itinerary
You will find cerulean seas, the greenest of forests, breathtaking Mayan ruins, over 300 volcanoes, and so much more.
Whether you want to spend 1 week in Central America or 2 weeks in Central America, this itinerary will help you get organized!
Is Central America Itinerary Safe?
Central America is not a dangerous place to visit overall. Granted, there are a few risks, but you can avoid them by taking precautions and following basic travel safety tips.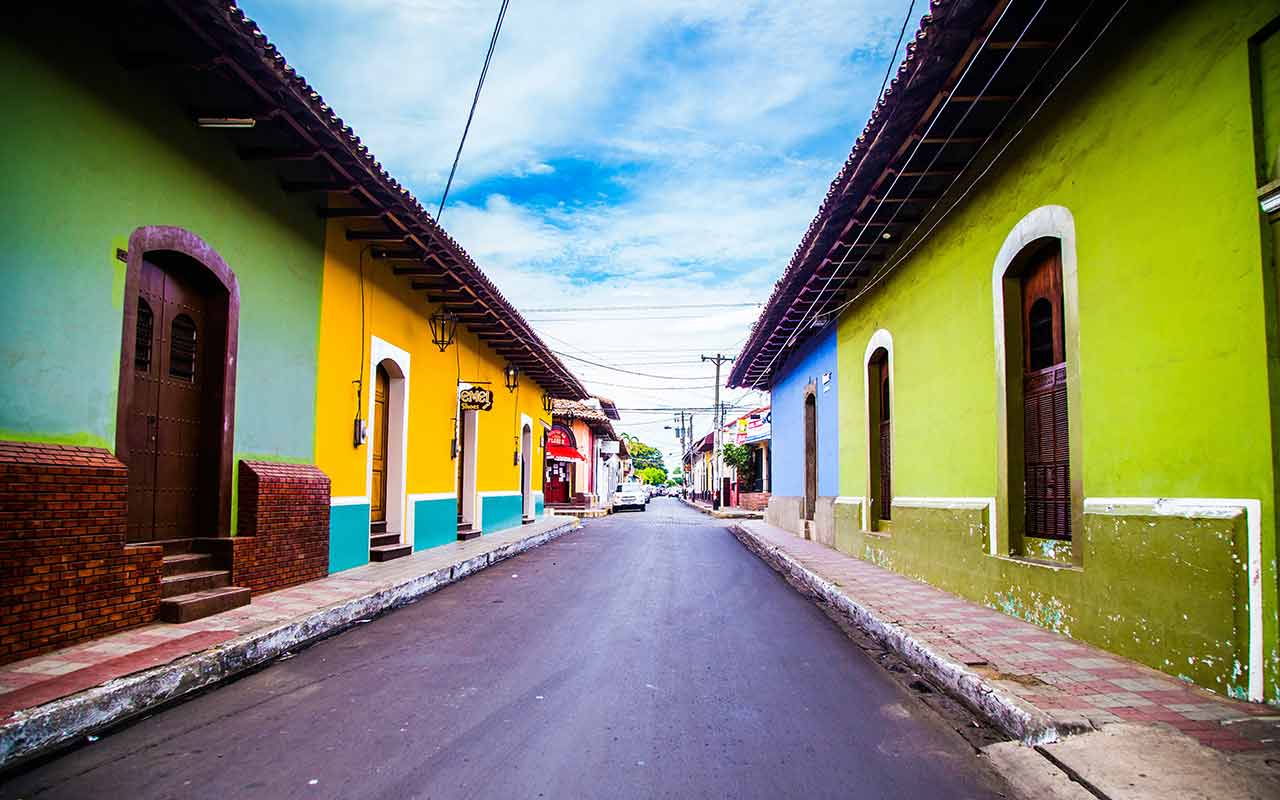 It's important to note that Central America is a transit zone for cocaine markets, so certain countries have a higher crime rate and gang activity.
The risk of natural disasters is also something to consider because there are so many volcanoes and coastlines in the region, which means flooding and hurricanes are a possibility.
To avoid this, visit outside the hurricane season so you can enjoy your Central America backpacking itinerary to the fullest.
Planning a trip to Central America
So you've decided you want to go to Central America? Now comes the important part of properly planning for your trip.
The first top tip is to have all of your necessary vaccinations taken care of. There are a lot of diseases in the area, and it's more than worth getting a few jabs before to prevent any serious conditions down the line.
Another important piece of advice is to pack properly. When we think of Latin America we tend to think of the hot climates and beautiful beaches, and yes of course these are in great abundance here.
However, there are some areas that can get quite cool such as the Guatemalan highlands.
So if planning on visiting everything, then it will be wise to bring a mix of light clothes as well as some layers for when things get chilly.
Also make sure to bring quality, sturdy pair of hiking boots as many of the trails are not properly developed, and you'll also keep your grip better if heading during the rainy seasons.
How long do you need in Central America?
The general opinion is that Central America can be backpacked very quickly.
And to be fair when looking at a map, of course, it's pretty small when compared with South America and other regions of the World.
However there's still a lot to see, so the minimum time needed from Belize (or The Riviera Maya in Mexico as a popular jumping-off point) to Panama would be 3 months.
This will be enough to cover all countries and see all of the top sights.
Alternatively, for those with more time or desire to really sink their teeth into the region – 4/5 months would be much better.
How much does it cost to backpack Central America?
Costs in Central America really do vary between countries.
For example, backpacking Costa Rica and Panama fall on the more expensive side, with a daily budget of between $30-35 needed.
Belize is more moderate, with between $25-30 needed daily.
Then we have Guatemala, Honduras, El Salvador and Nicaragua making up the rest, which are all very cheap to backpack.
You can travel these countries on a daily budget of $20-25.
Of course these are rough estimates, and take into account only the daily costs of a dorm bed, food and some extras.
What you'll end up spending really depends on your style and comfort, as we're all different at the end of the day.
Central America Travel Itinerary
With so many places to visit in Central America, this article looks at each country's best spots so you get to see the places you simply can't miss.
Guatemala
You can start your Central America travel itinerary in Guatemala City, where you can visit museums, breweries, and many different attractions to get a feel of the country.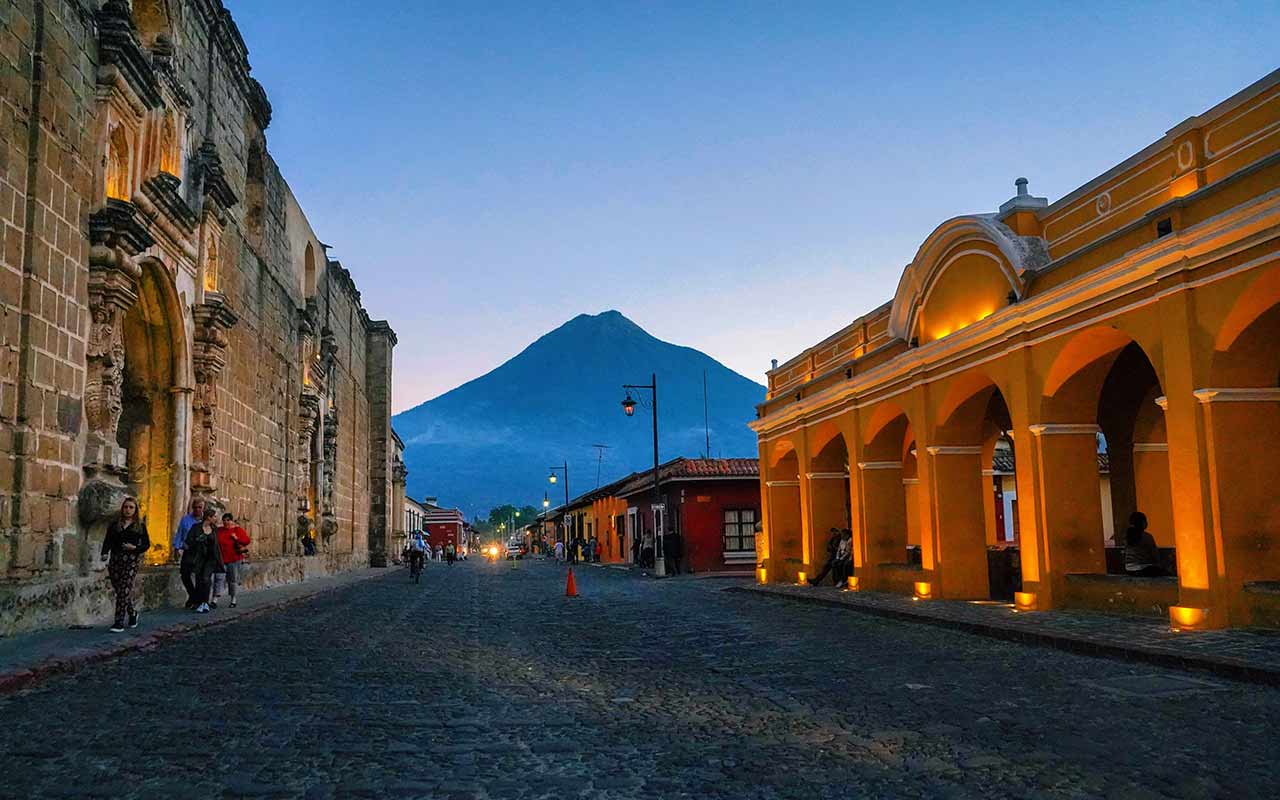 Then, you can go to colonial Antigua and spend a few days exploring the town. It's known for its cobblestoned streets, handicraft markets, and surrounding mountains.
The Pacaya and Acatenango volcanoes are worth visiting, Lake Atitlan is gorgeous, and you can visit surrounding towns such as San Pedro, San Marcos, and Santa Cruz.
Belize
Once you're done in Guatemala, you can head to Belize to continue your Central American backpacking itinerary.
We recommend you spend most of your time in San Ignacio, which is the heart of inland Belize.
Here, you'll find Mayan Ruins such as Cahal Pech and Xunantunich, vibrant local markets, and a cave system you'll be able to explore.
Then, you can head to Caye Caulker, a lovely island that's perfect for relaxation.
El Salvador
El Salvador could be the next stop on your Central America backpacking trip. At this point of the trip, you may want a relaxing beach retreat.
If so, head to El Tunco, a small beach town known for its surfing. There is plenty of local eats, surfing, and exciting nightlife waiting for you.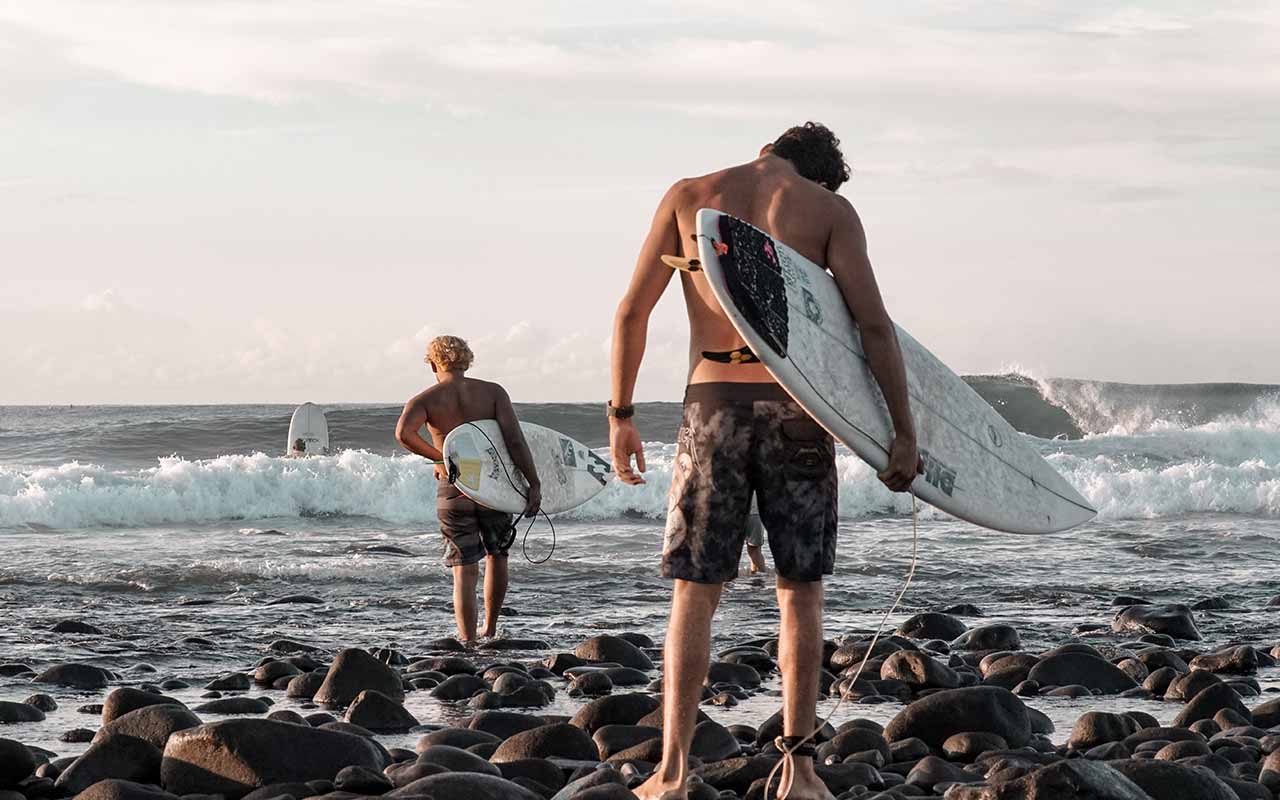 Then, you can go to El Cuco to relax and refuel by a hammock on the beach or enjoy some swimming or paddleboarding.
Honduras
Honduras is another great place to visit for your Central America travel itinerary.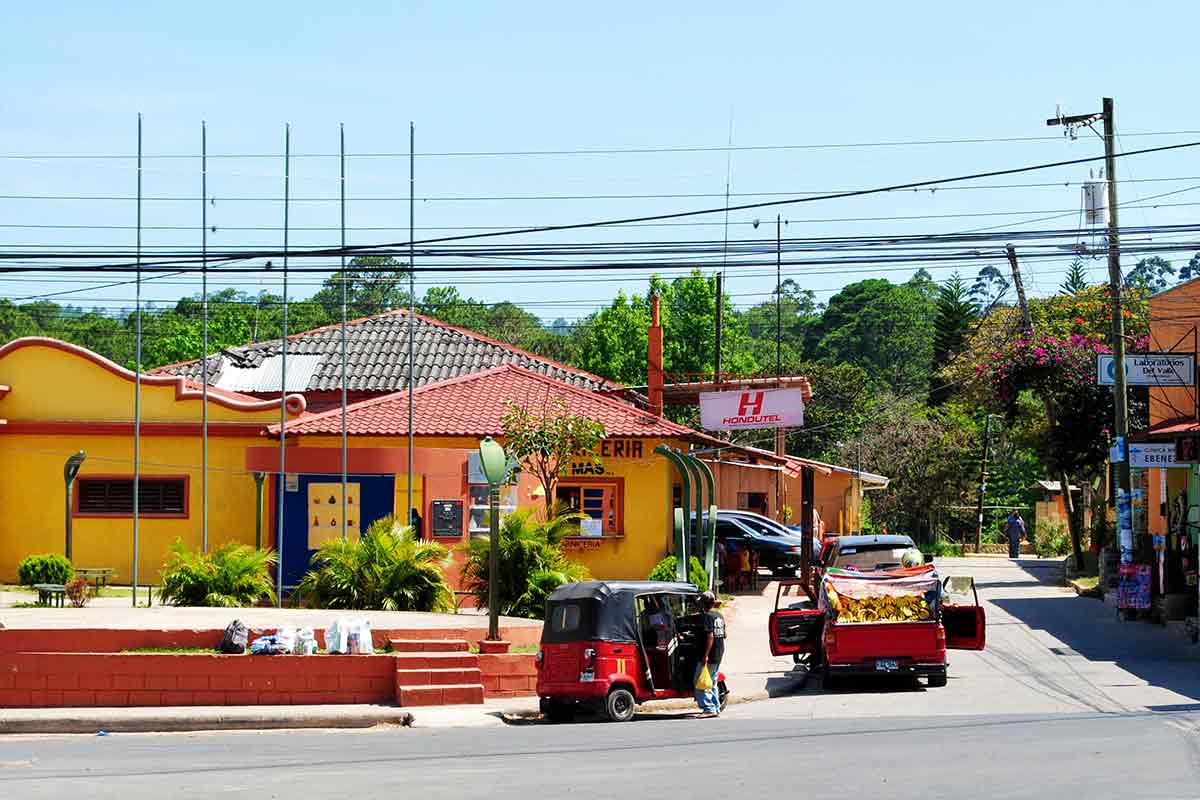 You can go to La Ceiba, a lovely seaside town where you can enjoy your time, and then take a ferry to Utila, a nice island where you can enjoy a PADI Open Water 4-day diving course.
If you're already a certified diver, you should consider the Advanced Open Water course or simply sign up for dives that interest you. There are also jungles and freshwater caves to explore!
Nicaragua
Next, you can go to Nicaragua where you can visit Leon, which is the best introduction you can have to this country.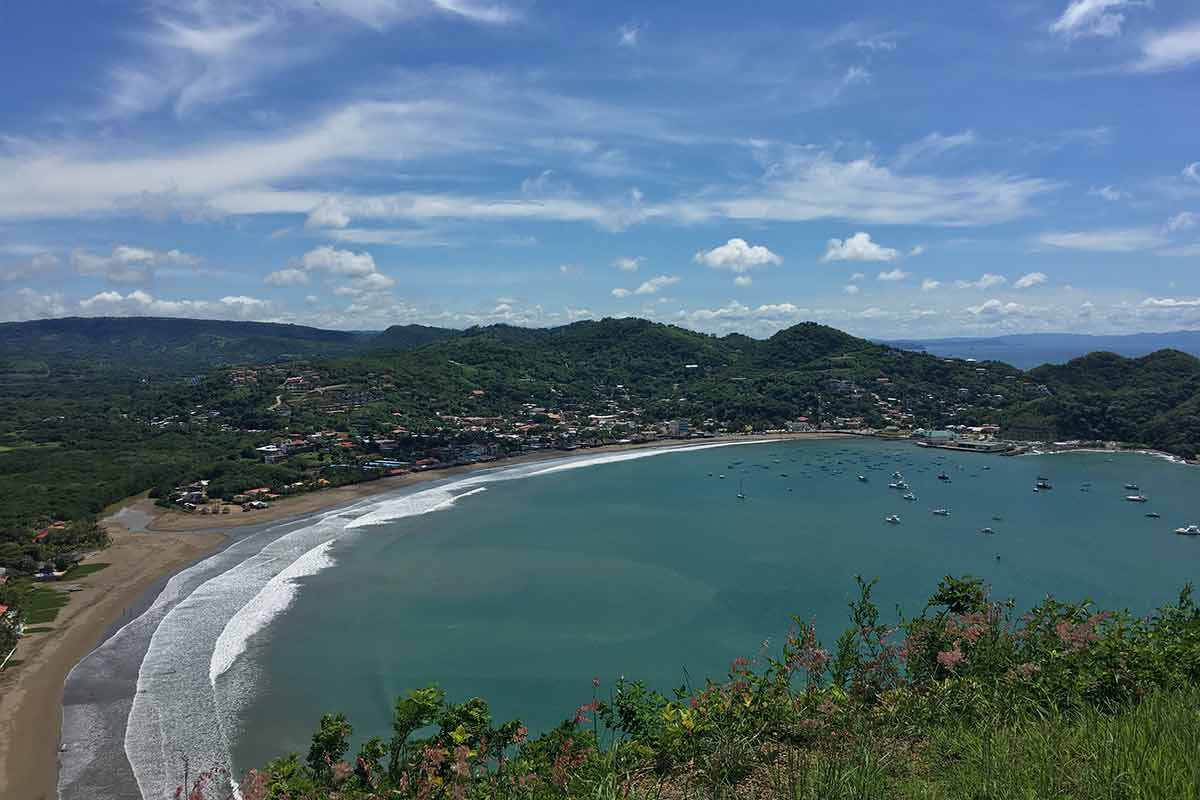 Leon is a colonial town where you'll be able to enjoy amazing food and visit places such as the Leon Cathedral at the heart of the town and go black sandboarding at Cerro Negro.
How about visiting Lake Apoyo? Or, even look into an active volcano by visiting Masaya, the only open volcano you can drive to instead of hiking.
Costa Rica
To continue your Central America travel itinerary, you can go to Costa Rica and visit the Monteverde Cloud Forest Reserve.
It's paradise on earth and you will enjoy exploring coffee plantations, hiking trails, and even have zip-lining adventures.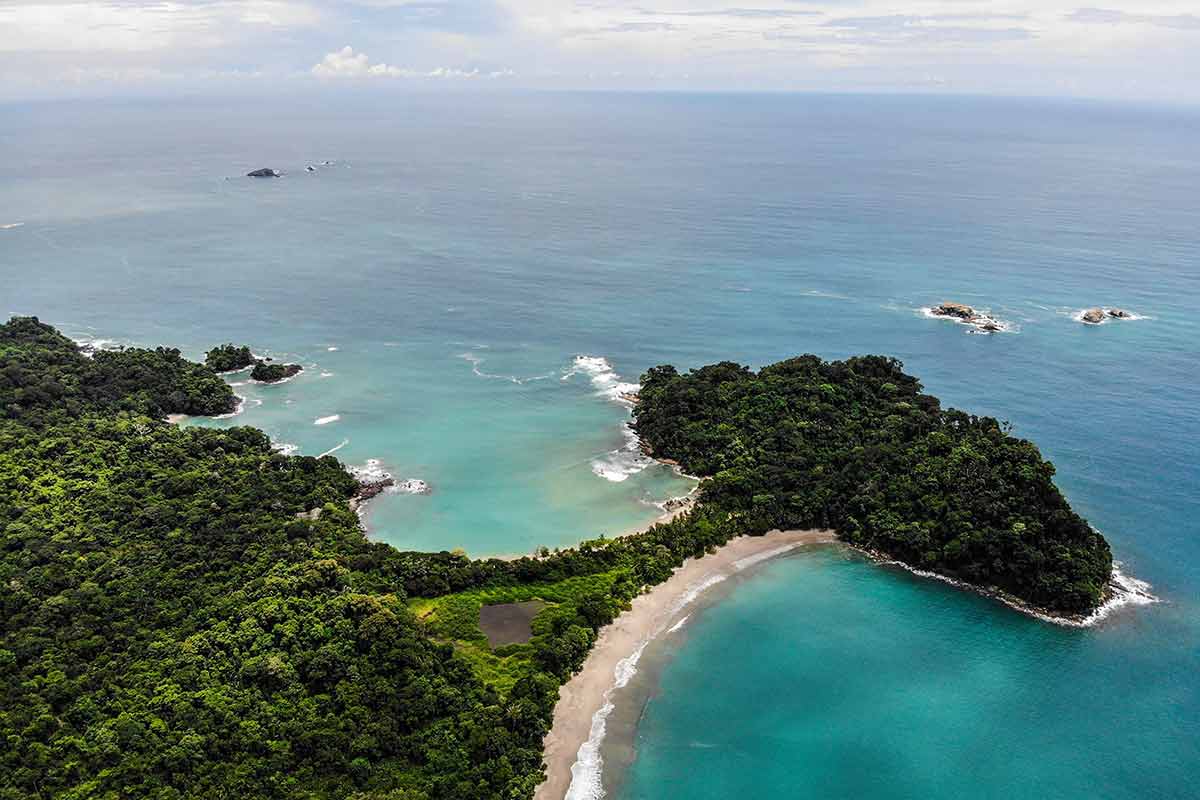 There are also butterfly, hummingbird, and frog sanctuaries, and you can walk on hanging bridges and spot wildlife.
You can end your stay in Tortuguero, a jungle known for being a nesting area for native turtle species.
Panama
You can wrap up your Central America travel itinerary in Panama and head to Cerro Punta where you can take a 1-day hiking tour on the Quetzal Trail.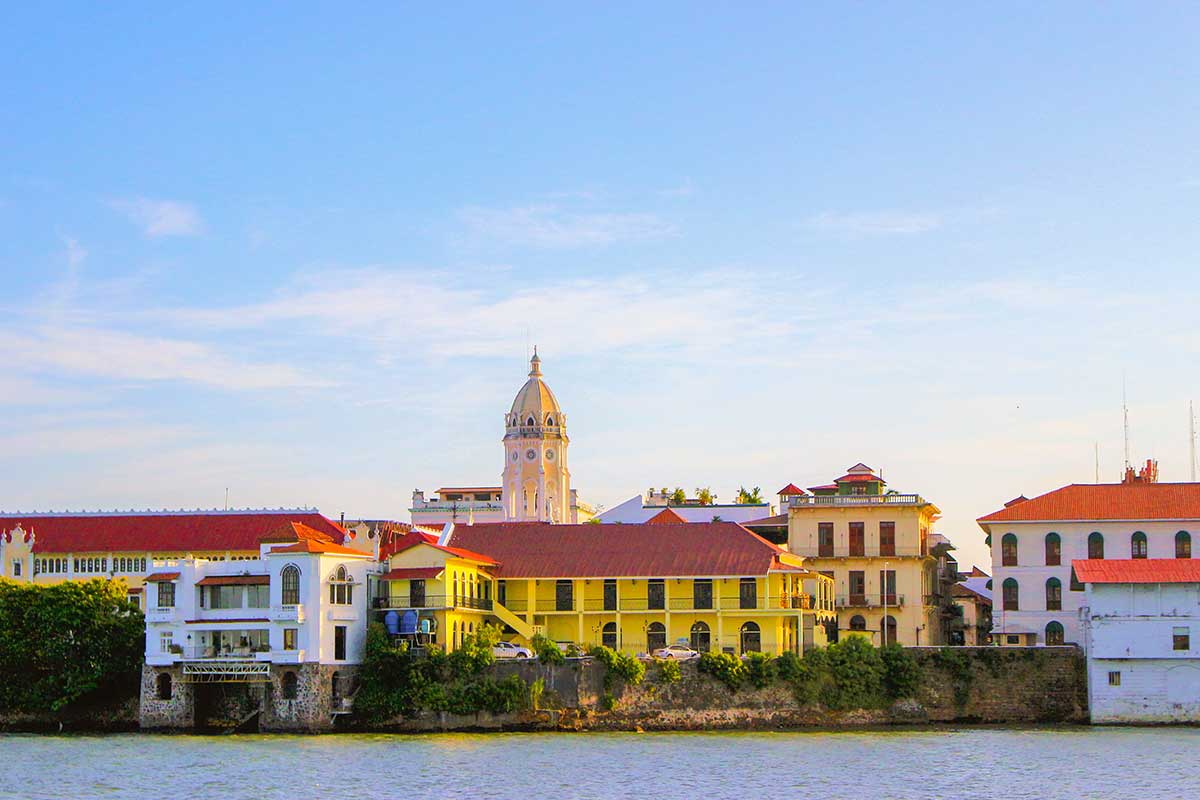 You can send your luggage ahead of you and it will land in Boquete, a lovely town where you can rest in bungalows before you head to Bocas del Toro, a party town.
There, you can explore Cayos Zapatillas and other wonderful places.
Central America Travel + Safety Tips
Generally, Central America is not too dangerous to visit, but you still need to take precautions. Follow these travel safety tips:
Don't travel at night, but if you do, take a taxi instead of walking or taking a bus.
Avoid doing drugs.
Avoid tap water, especially in rural areas.
Remember to get your FREE travel insurance quote before you travel for peace of mind while on the road.
Crime rates are high in capital cities so limit your time there and be vigilant.
Learn basic Spanish phrases or have a translation app on your phone for emergencies.
Always pay attention to your surroundings.
Avoid bad neighborhoods and isolated areas, stick to the crowd.
Don't dress in expensive clothes or wear flashy items, blend in.
Don't flaunt your valuables or leave them unattended.
Only bring the cash you need for the day with you, store the rest in a secure location.
If you follow these precautions, you won't have a bad experience while traveling in Central America.
Traveling Around Central America
Traveling around Central America by bus can be a good option because it's cheap and easy.
Short-distance buses are known as chicken buses. They are inexpensive but not 100% safe, so be careful and keep an eye on your belongings.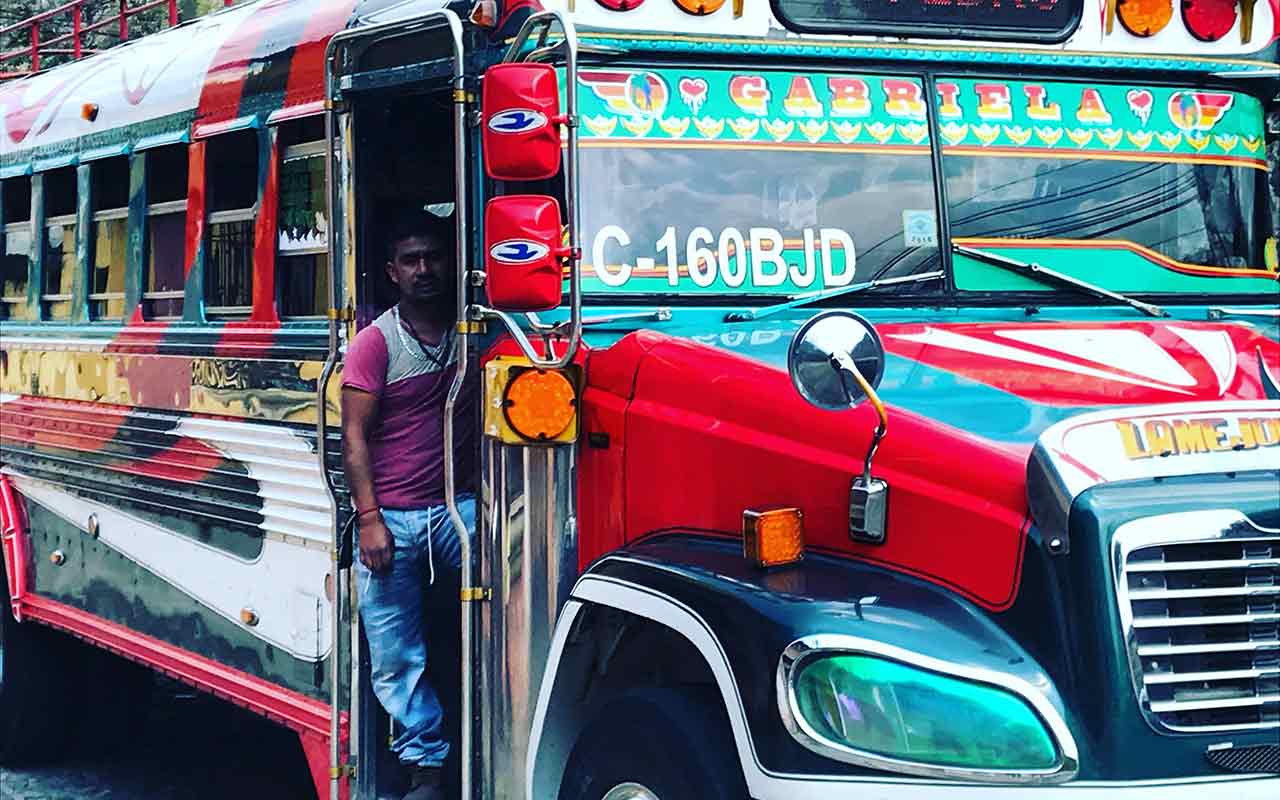 For long-distance travel, use luxury liners like Ticabus, King Quality, or Transnica, which are reliable and safe but will cost a little more.
Buses in Central America
By far the best and most inexpensive way to get around Central America is by the good ol' buses. Whilst the cost-benefit makes sense, you'll even find that some areas of this region can only be accessed by bus anyway.
In Costa Rica and Panama, they are the best developed, and the rides will be pretty smooth with most roads in good condition.
In the more northern parts (especially Guatemala and Honduras) you're gonna be in for a ride!
Within cities and towns, be sure to take a chicken bus at least once for the experience, as it really is one of a kind and also a rite of passage for travelers heading to Central America.
Best time to visit Central America
Thankfully due to its small size, Central America is much easier to plan for when it comes to the weather, especially in comparison with its giant neighbor of South America.
Most of the region follows the same dry and wet season patterns, so you'll know what you'll most likely be in for. The dry season runs from December until April, and is often considered the best time to visit.
Puerto Viejo in Costa Rica, for example, has average temperatures of 75-79°F, with highs of 84°F and lows of 68°F.
Rainfall ranges from 180-310mm for each of these months. The wet season, which runs from May until November, is of course much wetter.
Whilst it can make challenges for getting around, it's also a really beautiful time to visit as the jungle comes alive with its bright and luscious greens.
It's also cheaper, as you'll be there during off-peak season. An example of a location during the wet season is Flores, in northern Guatemala.
Average temperatures range from 75-83°F, with highs of 94°F and lows of 68°F. Rainfall ranges anywhere from 4-7.5 inches each month, which is a big increase from the 1-3 inches expected in the dry season months.
Central America Itinerary: Final Words
Central America is quite a magical place to visit and this Central America travel itinerary can serve as a guide.
Use it to plan your trip and have fun backpacking through incredible countries with a lot to offer!
If you are thinking about heading further South you can see our South America itinerary to get some ideas on where to go.
---
This post contains affiliate links, meaning, if you click through and make a purchase or sign up for a program, we may earn a commission. This is at no additional cost to you.