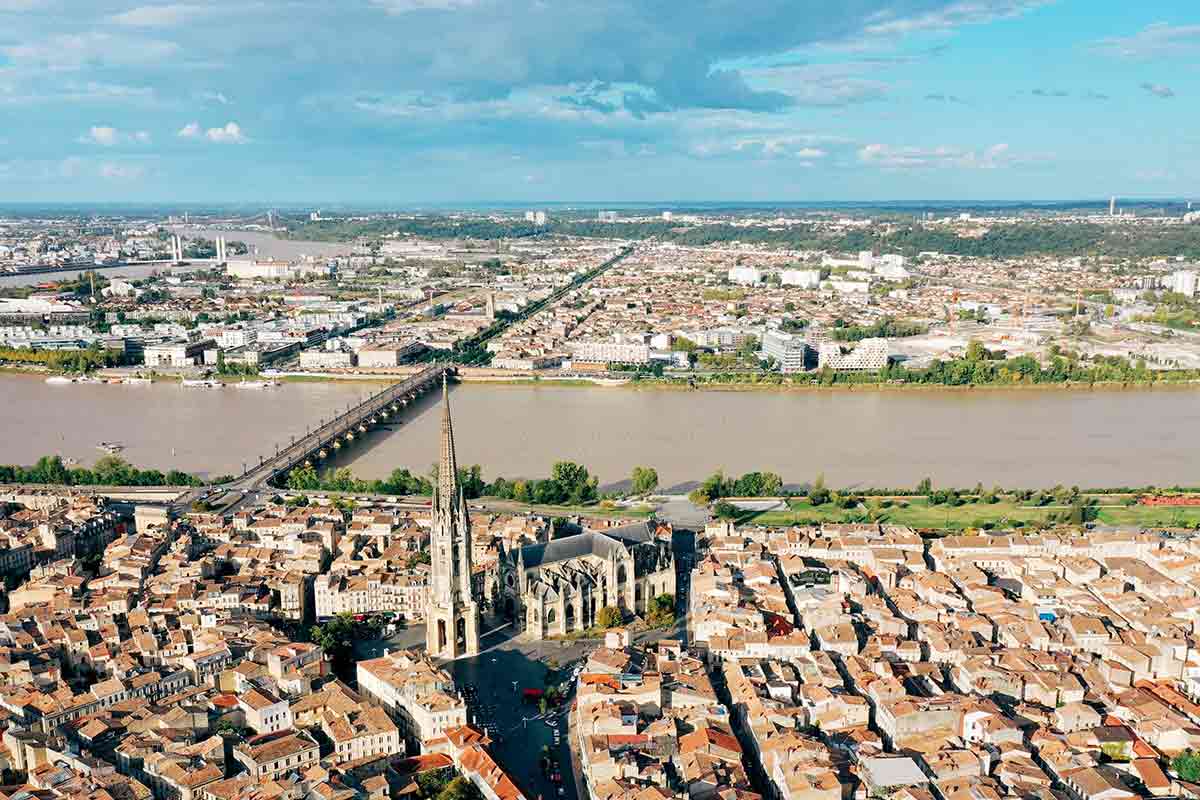 Bordeaux is the sixth-largest French city and the capital of the Aquitaine region. It's located in southwest France, close to the Spanish border.
The romantic way to refer to Bordeaux is 'Porte de la Lune' (Port of the Moon), for the gentle moon-like curve that the Garonne River creates.
It's worth knowing that Bordeaux represents the world's largest urban ensemble of the prestigious UNESCO World Heritage List, since 2007.
Bordeaux Itinerary
In this Bordeaux itinerary, we'll share some of the best things to do in Bordeaux. From a gastronomic point of view, the Bordeaux region is famous for its prestigious, fine, and full-bodied wines.
More than 80% of the Bordeaux wines are red wines made with Merlot, Cabernet Sauvignon, and Cabernet Franc grapes. The different blends and aging processes make these wines some of the best in the world!
So now it's time to dive into this itinerary, understand the reasons why you should visit Bordeaux, check out some of the best things to do in Bordeaux, and read a few more practical information to arrange your trip.
Why Visit Bordeaux?
The urban landscape is a unique mix of new and old. Bordeaux boasts an interesting architectural heritage, from the Roman ruins of Palais Gallien to the ultra-modern offices and vertical gardens of the riverbank area.
It's a great destination for all the art, history, and culture lovers out there. There are more than 300 historical buildings and tens of art galleries, museums, and cultural experiences to try. On top of that, Bordeaux offers an interesting urban art scene and there are different spots around the city to not miss!
The Bordeaux region is famous for its wines. This means that by visiting Bordeaux you can sample different ones during your stay. The amount of wine tasting experiences are endless. From the one, you can experience inside museums, to the more 'local' ones at the bar along with cheese and cured ham boards.
Bordeaux is a perfect place to start day trips around the Aquitaine and Médoc regions. These areas of France are popular for the countryside and their vineyards. Ideally, rent a car, as there's a lack of public transport to most of the châteaux.
How to Get to Bordeaux
The Bordeaux airport is also known as Bordeaux-Mérignac, and it's only 10 kilometers away from the city center.
There is the bus n. 1 connecting the airport to the city center every 10 minutes, between 6 am to 11 pm, and the ride is just 40 minutes long.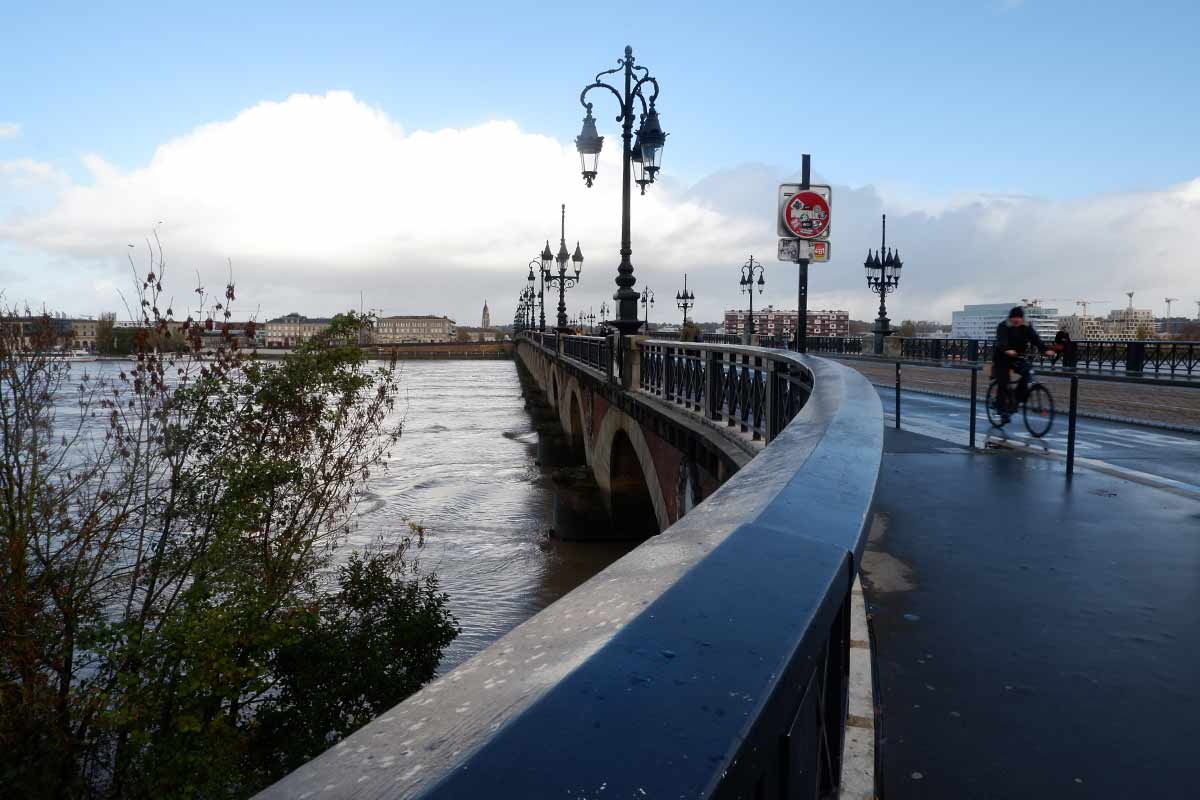 The ticket price is 1,70euro. If you pay with cash, remember to buy your ticket at the nearby machine, as the bus driver won't give you any change. You can also pay by card on the bus.
Bordeaux airport is well-connected to many European cities, such as London, Manchester, Berlin, Amsterdam, Rome, and Madrid.
You can also get to Bordeaux from London by Eurostar, with a change of train in Paris. You can travel from or to Paris, by taking the train from the Gare St-Jean station, sometimes for less than 20euro each way.
How many days in Bordeaux?
We suggest spending four or five days in Bordeaux. This Bordeaux itinerary is perfect for someone that wants to spend a weekend or less than a week in the city.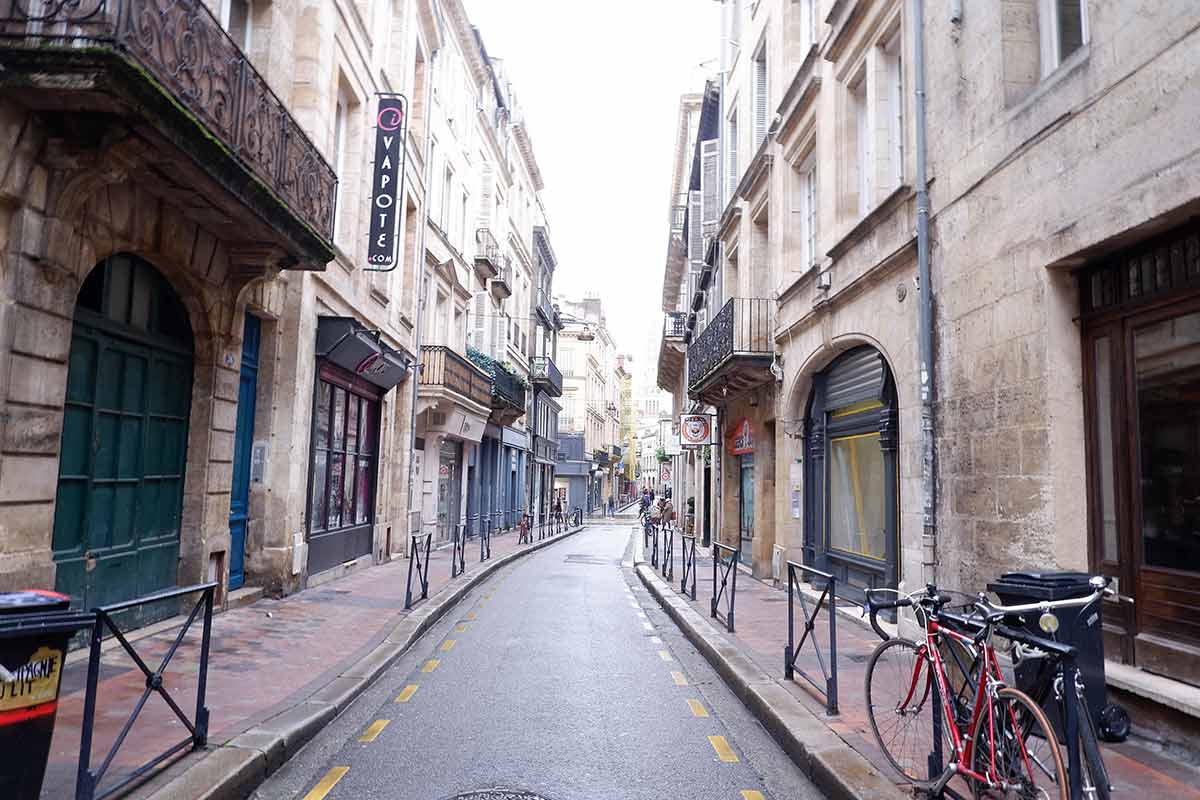 To make the most of your stay, buy the Bordeaux Metropole City Pass that gives you free access to more than 10 museums, discounts on wine tastings, and lunch or dinner cruises, and unlimited access to public transport for 24, 48 or 72 hours.
You can extend your trip, by exploring the rest of the Aquitaine region or driving towards the Basque Country in Spain.
In fact, there are different options in terms of road trips to explore this part of France and starting from Bordeaux.
If you like the idea of renting a car, you can either opt for a Bordeaux wine road trip stopping in villages like St. Émilion, Pomerol, Fronsac, and Médoc or discover the beauty of the Atlantic Ocean coast with stops in Aracachon to see the Dune du Pilat and La Rochelle.
Things to do in Bordeaux
With so many things to do in Bordeaux let's look at popular activities that you wouldn't want to miss out on during your stay in the city.
Admire the Romanesque and Flamboyant Gothic style of Bordeaux
During your trip to Bordeaux, you'll witness the strong presence of the magnificent Flamboyant Gothic style all around Bordeaux.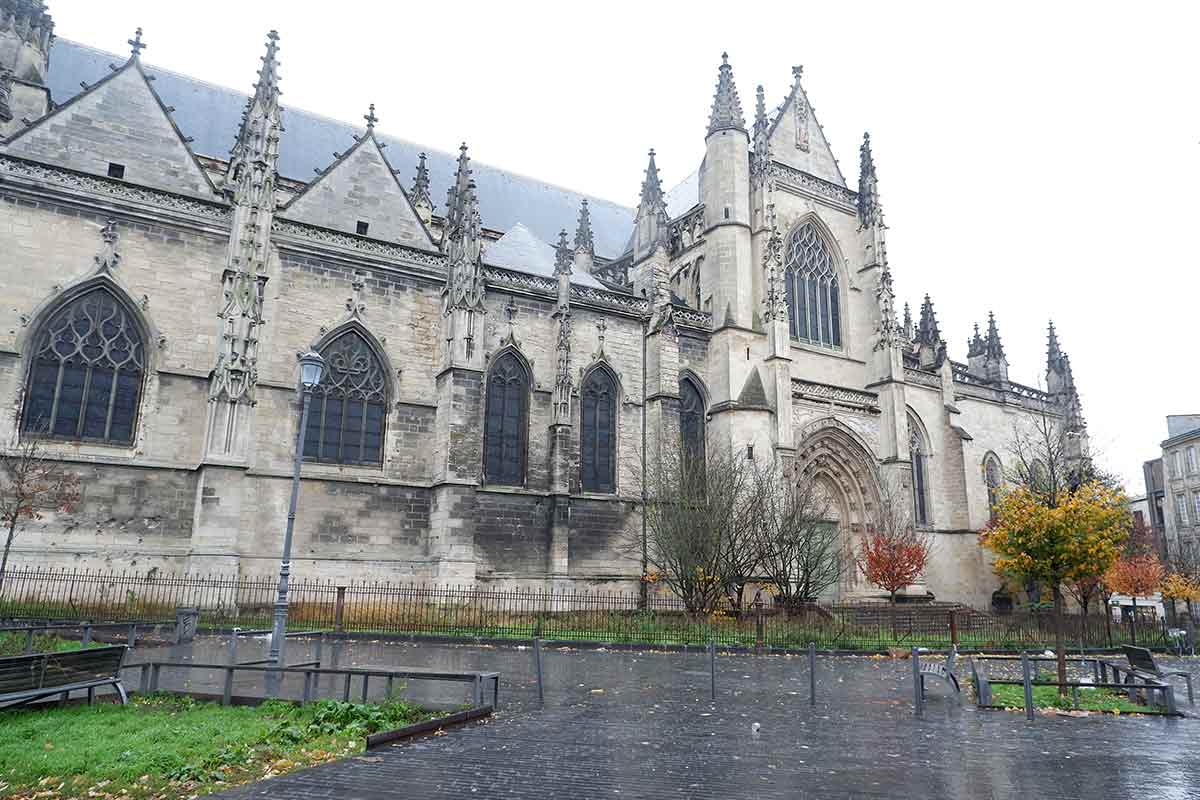 There are at least three cathedrals or basilica you should include in your Bordeaux itinerary: the Cathédrale St-André, the Basilique St-Seurin, and the Basilique St-Michel.
The Cathédrale St-André is also known as the Bordeaux Cathedral, and it was an important stop for medieval pilgrims on their way to Santiago de Compostela in Spain.
We suggest hiking up the 231 steps of Tour Pey Berland, the cathedral's freestanding bell tower, for a great view of Bordeaux.
Stay at the AMA as these apartments are meters away from Bordeaux cathedral, the Saint-Michel cathedral and the Museum of Aquitaine.
The best place to stay in Bordeaux is close to the main attractions!
The Basilique St-Seurin is located in place des Martyrs et de la Résistance and gained the UNESCO World Heritage status in 1998.
The Romanesque basilica was built on top of an ancient Gallo-Roman necropolis.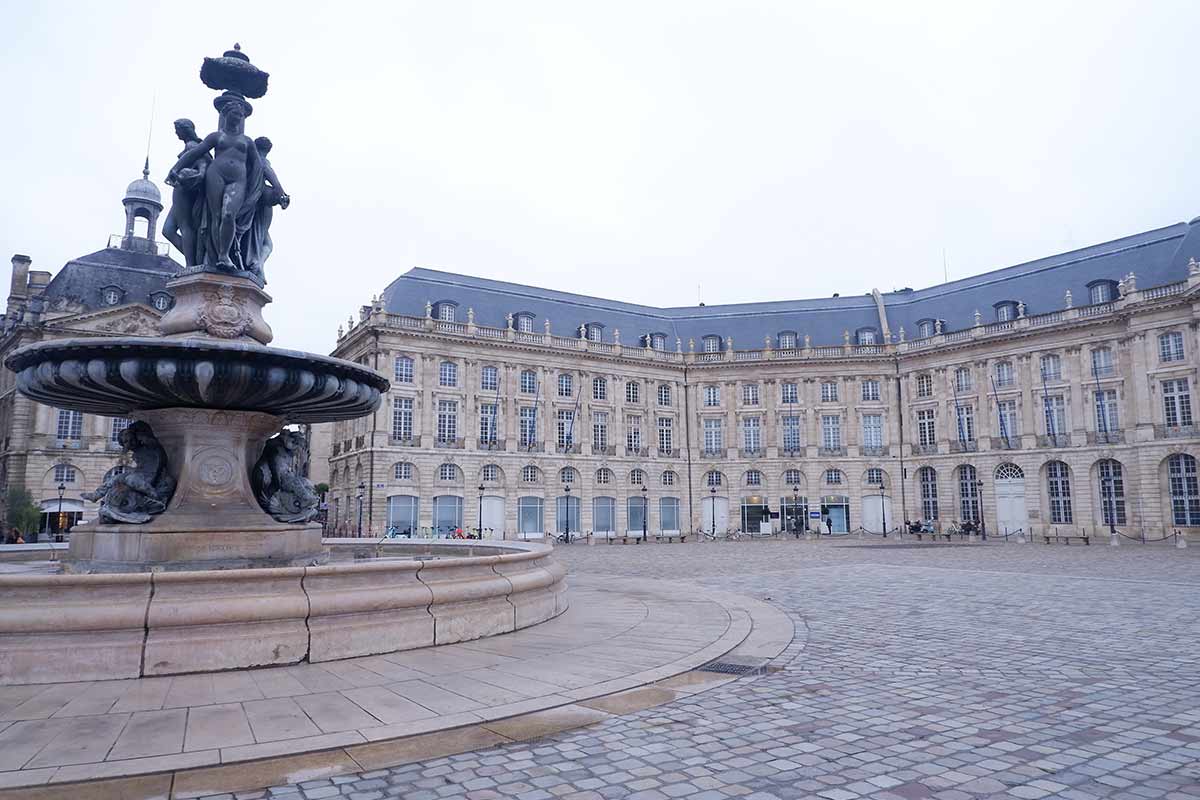 The Basilique St-Michel is another impressive example of the Flamboyant Gothic style. The works to build the basilica continued for 200 years and started in the 14th century.
On sunny days, the stained-glass windows offer to the visitor an enchanting play of lights and colors.
Apart from churches and cathedrals, you should definitely visit the most beautiful medieval Gothic gates of the city: the Grosse Cloche and Porte Cailhau.
Get lost in the markets
The most authentic way to get to know the real Bordeaux is by visiting the local markets.
With a wide range of fresh local ingredients and their vibrant atmosphere, the markets are the best place to sample and buy local products like oysters, cured hams, and cheeses.
The Bordeaux tradition of markets is quite strong, and the most loved by locals is the Marché des Capucins. This is a covered food market and the ideal place to sip white wine and slurp oysters for lunch.
There are a couple of bars and small restaurants where you can enjoy a lovely lunch on the go too.
The Sunday morning market of Marché des Quais is also worth a visit.
Get there around 9 am, order a coffee and a freshly handmade croissant and enjoy the view of the Garonne River.
Twice per year in Place des Quincones the biggest antiques and second-hand market fair takes place.
Place des Quincones is a major landmark in Bordeaux. To enjoy the events in the nearby square, stay at the marvelous Le Joyau by Cocoonr only 600 meters away and a short walk away from Place de la Bourse.
You can also visit the Brocante du Dimanche, an antiques and vintage Sunday morning market in St-Michel, and the Halles de Bacalan for a modern food market experience.
Visit unique art hubs and wine institutions
France is known for its expressions of art, and Bordeaux is a fantastic destination in Europe for art and museum lovers.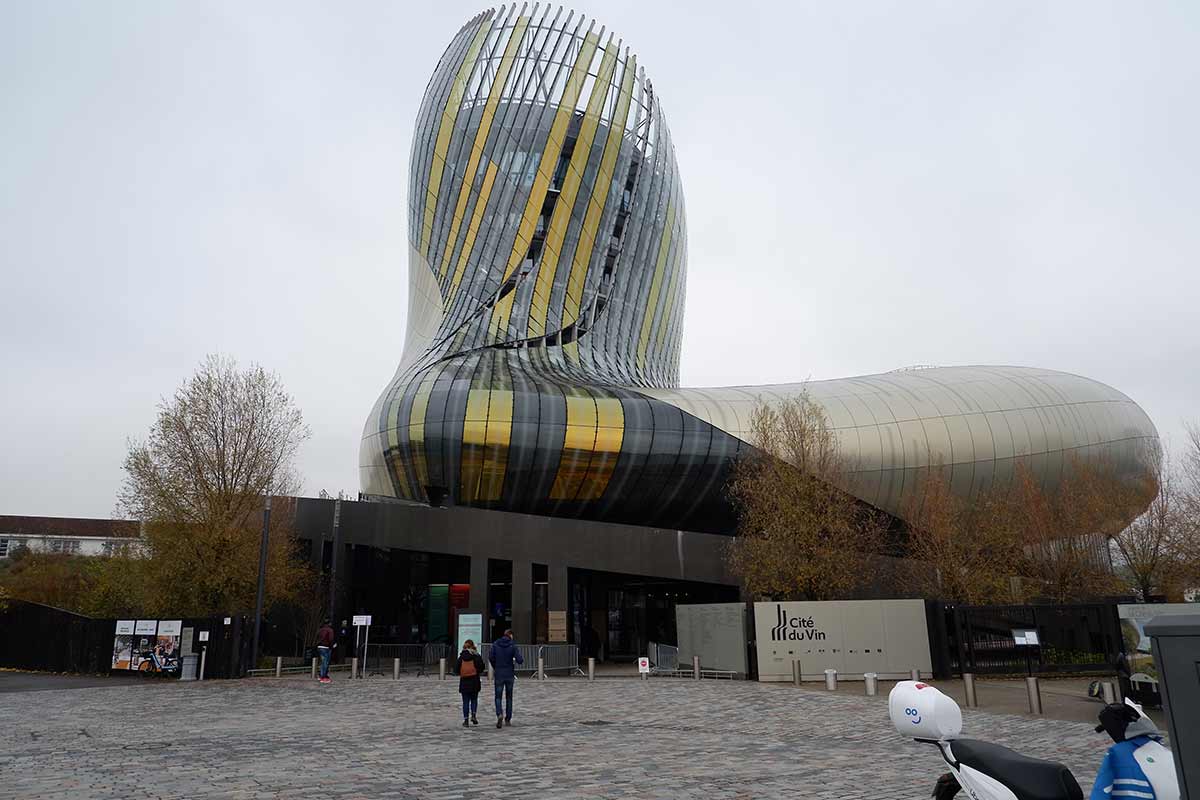 The range of exhibitions on offer varies from fine-art displays to contemporary shows inside garages and warehouses.
The most important art museum in the city is the Musée des Beaux-Arts, with collections from the Renaissance to the mid-20th century.
Another art museum to explore is the Musée des Arts Décoratifs et du Design with porcelain, iron, glass, and pottery artworks, located in an 18th-century hotel.
For an alternative museum experience, we recommend paying a visit to the Base Sous-Marin, a contemporary art exhibitions hub in a WWII bunker, and the Miroir d'Eau, the world's largest reflective pool, in front of the Place de la Bourse.
Finally, don't forget in your Bordeaux itinerary to add the Cité du Vin (City of Wine) museum. A real institution in the city and in the world for wine lovers. It's an interactive and modern museum that celebrates everything about wine through sensory experiences.
You can pre-book your ticket and avoid queues at the entrance with this skip-the-line ticket & wine tasting, including a final wine tasting with a view of the city, from the 35-meter-high museum's belvedere'
The museum architecture resembles the shape of a wine decanter. Another wine museum to visit is the Musée du Vin et du Négoce if you are looking to know more about wine from Bordeaux.
This museum is hidden in one of the oldest buildings in the city.
Immerse yourself in wine tasting experiences around the city
Bordeaux is one of the largest producers of wine in France and we can safely say that some of the best red wines in the world come from Bordeaux!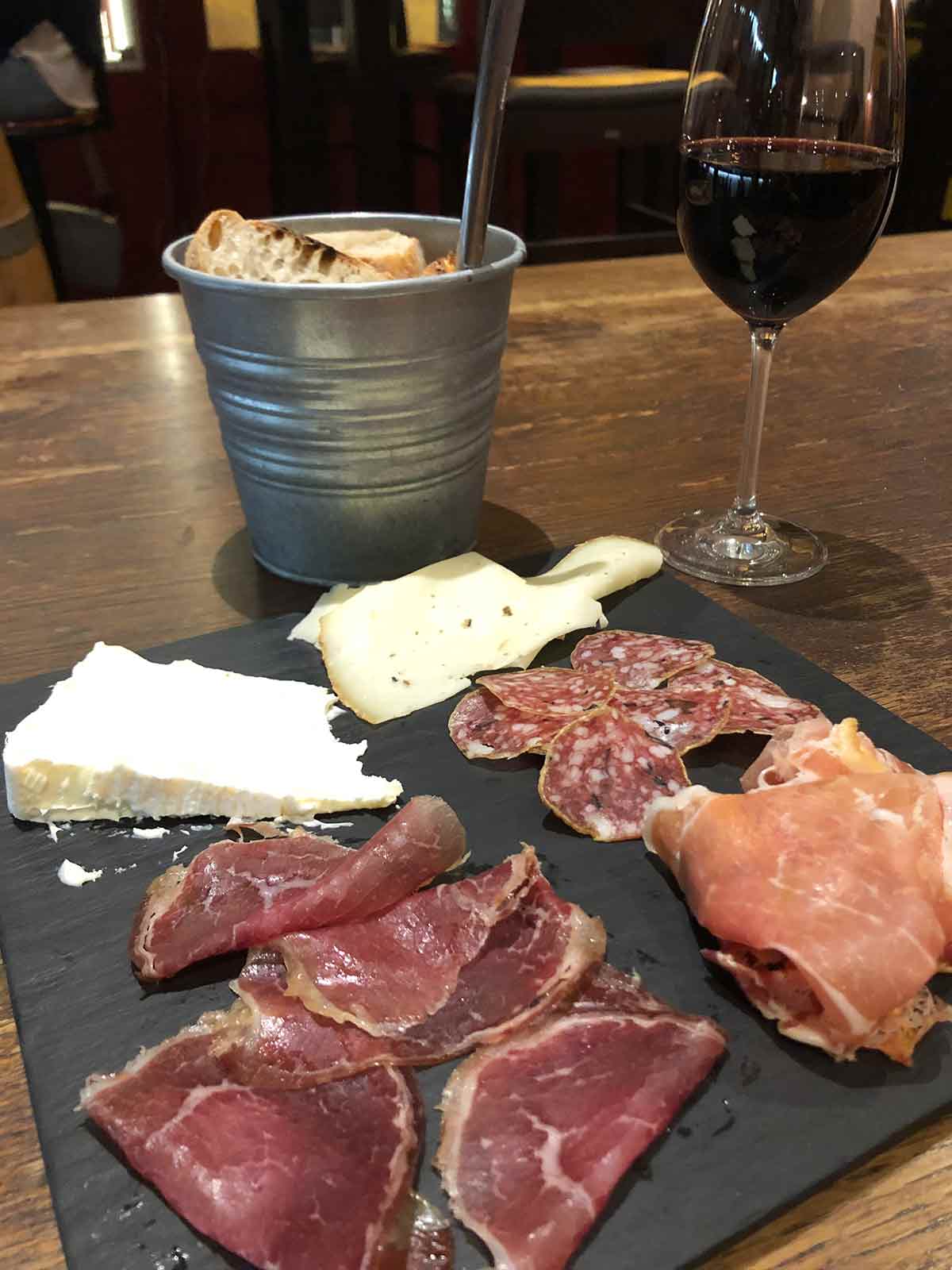 Here you'll be spoilt by the wide selection of wine bars, courses, and workshops to learn about the Bordelaise wine culture whilst drinking delicious red wines.
We recommend staying at the Ténéo Apparthotel Bordeaux Maritime if you want to be super close to the Cité du Vin museum.
The wine tasting list of experiences is quite long and diverse! We recommend, at the end of the Cité du Vin museum visit, to go to the Belvedere rooftop and choose from a wide range of local wines to taste.
L'Intendendant is the biggest French wine shop to go to for Saturday-morning tastings and the Bar à Vin is the right place where to have aperitivo and where each wine will be paired with some nibbles!
If you want a local expert to teach you everything about wines, then join this Bordeaux morning wine tasting class. Sample amazing Bordeaux wines and learn how to compare wines and create your own 'cuvée"
Go shopping the Bordelaise way
The best place where to shop in Bordeaux is Rue Sainte-Catherine which happens to be the longest pedestrian shopping street in Europe!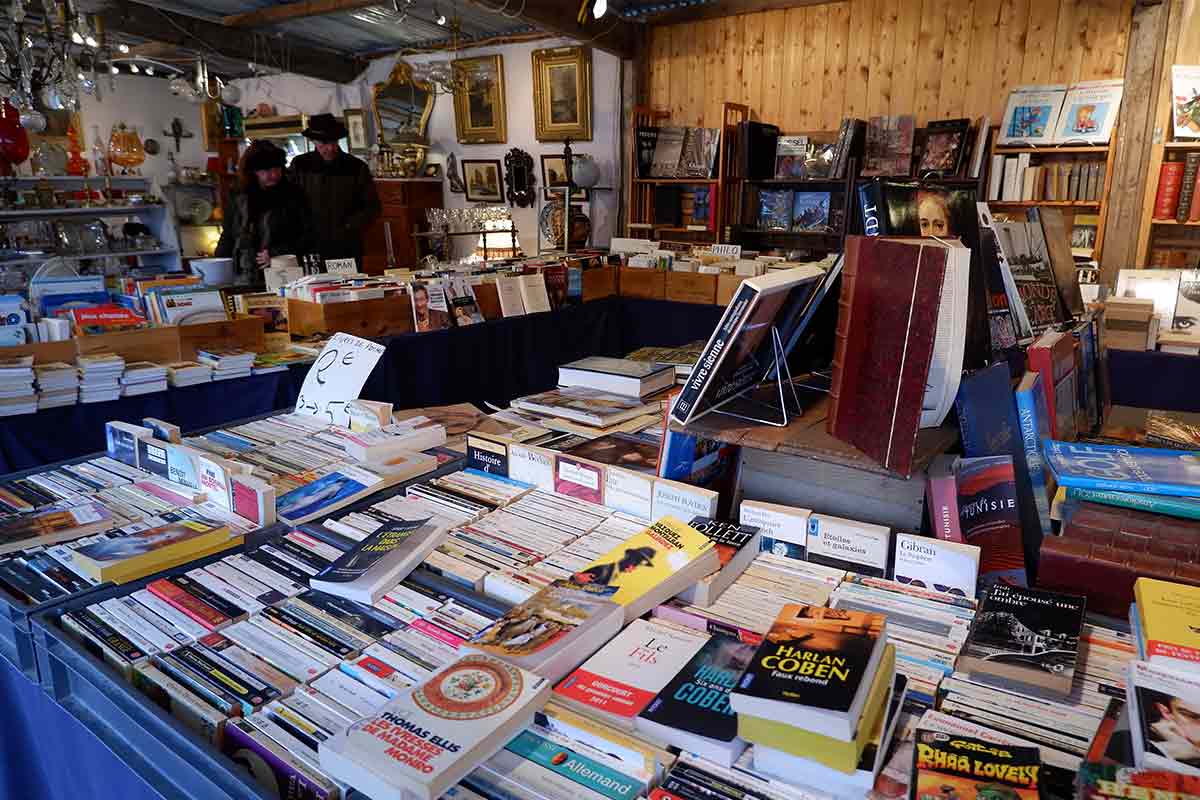 Here there are all the possible shopping stores from the Galerie La Fayette to the Galerie Bordelaise, a 19th-century shopping arcade.
But the independent boutiques and design shops are located on Rue St-James, in the Saint-Pierre quarter, and in Rue Notre-Dame in Chartrons.
When looking for gifts from France or if you're looking for a souvenir to take home or to give to friends and family, you can't get it wrong by choosing a locally produced wine or any other 'Made in Bordeaux' treats.
For all the foodies out there, we suggest trying and then bringing home some canèles and the Dune Blanche.
The canèles are small pastries flavored with rum and vanilla and Dune Blance is a crunchy pastry garnished with a light and airy cream. One of the most delicious pastries you'll ever try!
Day trips from Bordeaux
Doing day trips from Bordeaux will give you ample opportunity to see more than you usually would within a shorter time frame.
St. Émilion
The picturesque village of St. Émilion is a must-see place to add to your Bordeaux itinerary.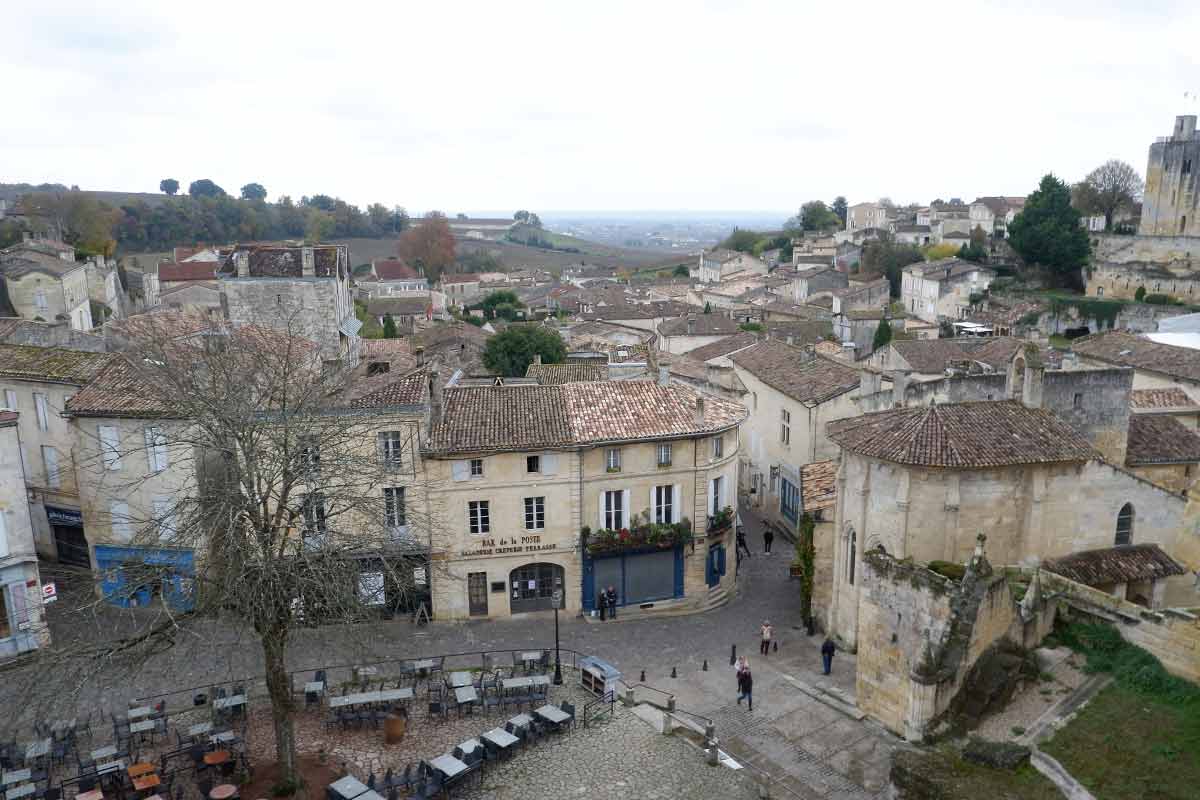 St. Émilion is located 47 kilometers east of Bordeaux and you can get there by car, train from Gare St-Jean railway station, or join a tour.
We recommend checking out this one From Bordeaux: St. Emilion Village Half-Day Wine Tour.
The medieval village is surrounded by vineyards from where some of the best Bordeaux wines come from and is a UNESCO World Heritage Site since 1999.
It's really a charming place to explore, and you shouldn't miss a visit to the historic city center.
Among the 12 architectural gems to visit, don't forget to include:
The Monolithic church and the bell tower,
The Tour du Roy
The collegiate church and its cloister (Église Collégiale et son Cloître) and the steep streets (Tertres).

Wine tasting St Emilion

Being in St. Émilion is a great opportunity to add a wine tasting experience. Just choose one of the many wine shops of the city center, or book a visit to a nearby château (traditional manor or big country house).

If you don't know which one to pick, just go to the tourist office, and they'll provide a château list complete with tour costs, distance from the city center, and languages spoken.

You can also take a look at Rue des Vignerons to book your visit.

Dune du Pilat

Another day trip you can plan and add to your Bordeaux itinerary is the Dune du Pilat and Bassin d'Arcachon.

Dune du Pilat

The Dune du Pilat is the largest sand dune in Europe and you can enjoy a mind-blowing view from the top of it!

You can't miss the exhilarating emotion of walking down the wooden staircase or barefoot and be in the middle of this fascinating white dune facing the ocean.

To get there, you should first take a train from Bordeaux Gare St-Jean to Arcachon (one hour) and from that train station, take the Baia bus, line 1 to Dune du Pilat (30 minutes).

The Bassin d'Arcachon is the perfect escape for Bordelaise people looking for some fresh air and to relax on the seaside.

Alternatively, you can join this Arcachon Bay morning trip leaving from Bordeaux in the morning.

This is the place where you can taste the best oysters in France, it's just a matter of choosing your favorite local restaurant where to do that!

Where to Stay in Bordeaux

If you're staying in Bordeaux for just a couple of nights then the best option is to book your accommodation in a central area.

Bordeaux Quai

The neighborhoods you can look at for different types of accommodation and prices are Saint-Pierre, Saint-Paul, and Quincones.

For a solo traveler on a budget, we advise booking a hostel. In Bordeaux, you can find very nice hostels, such as the Central Hostel with clean and large rooms, a cool bar where you can have a drink with of other travelers, reception available 24 hours and free Wi-Fi.

If you are a couple looking for a mid-range and central accommodation then you can opt for the three-starred Hotel de la Presse, located 5 minutes walk from the Grand Théâtre and Rue Sainte-Catherine.

It's a designed and family hotel with spacious and bright rooms, free Wi-Fi, and 24 hours reception.

Bordeaux Itinerary Map

See the map below to accompany your trip to Bordeaux:

Bordeaux Itinerary

Now you should have an idea of what are the most important things to do and what you should include in your Bordeaux itinerary.

Is this all you can do in the city? Absolutely not!

There's much more to see in the city and we guarantee that Bordeaux can really surprise you and can be a good alternative to Paris!

Bordeaux is full of hidden corners, from independent shops to cafès or book shops, and is frequently located pretty close to the main streets.

Get lost exploring and get acquainted with the authentic side of the city. Also, be sure to follow some of our sustainable travel tips to ensure that your trip has a positive impact on the local environment.

---

This post contains affiliate links, meaning, if you click through and make a purchase or sign up for a program, we may earn a commission. This is at no additional cost to you.