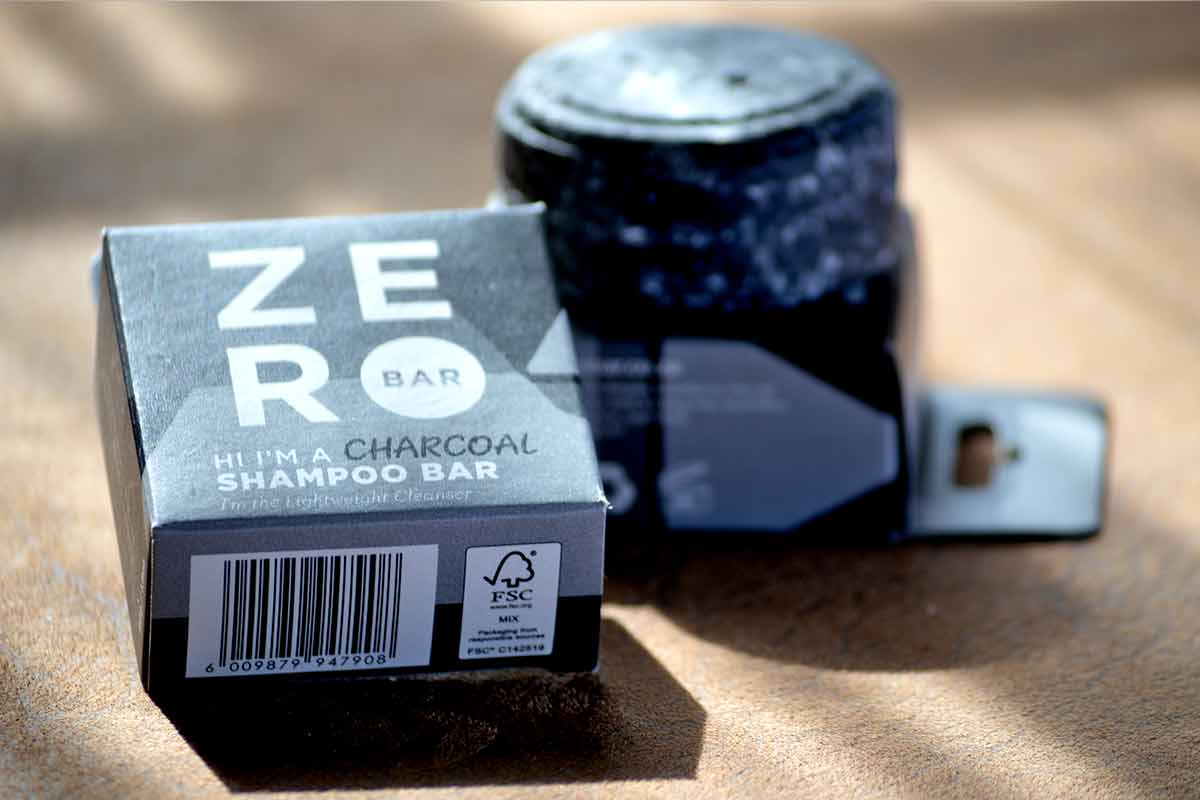 Are you on the lookout for the best biodegradable shampoo?
Sometimes trying to buy biodegradable products that you can take with you on trips and/or on vacation can be challenging.
If you've started conscious living and not yet tried a zero waste product then definitely include biodegradable shampoo as part of your collection.
Biodegradable Shampoo
What, though, matters when you want to buy this kind of product? What should you look out for?
Why choose a biodegradable shampoo?
When it comes to choosing products to use that can make the world a healthier place, biodegradable shampoo is always high up on the list of things to consider.
Why, though? Why is this a product that so many people consider a must-buy for ethical travel?
Uses less packaging. For one, you'll find that most biodegradable shampoos come in a much less specific packaging style. This is very important because it can make it much easier to ensure your purchases don't come with so much baggage with regards to packaging.
Easy to travel with, lasts longer. Another big part of biodegradable shampoo is that you can find that your product simply lasts for longer. This means that you might get two or three trips out of a single purchase, whereas other products might go off quickly and thus need to be replaced sooner.
Climate-friendly. Another nice benefit of a biodegradable shampoo product is that it tends to be better for the climate in the long term. The way the product is bottled and designed, and how it degrades, ensures that you aren't leaving a lasting stain on the environment needlessly.
With that in mind, you can probably see why so many people choose to go down the route of using biodegradable shampoo.
However, if you want some help in making sure you buy the right kind of product, we have a small list of recommended products below.
Buying biodegradable shampoo
With so many products to pick from, you might still be at a loss about which biodegradable shampoo to trust. That is fine!
And it's easy to solve – you simply need to take a look through our useful list of biodegradable shampoo products for sale online below.
Features:
Smells absolutely fantastic
Great for all hair types
Free from sulfites
Made totally naturally, this product is a must-have for anyone looking for a bit of added hair health. A very strong and naturally developed substance that can fight off against things like dandruff, scalp itchiness, and even psoriasis. It smells amazing, too, which makes this a fine choice of shampoo.
---
Features:
Shampoo and conditioner package
Made using limited ingredients
Lavender essential oil included
For a product that smells simply divine whilst offering you a fair helping of health benefits thanks to the lavender essential oil, start here. This biodegradable shampoo is a hugely popular choice for good reason; a top-quality shampoo product designed to make a pretty big difference to your hair health.
---
Features:
Shampoo and conditioner set
Plant-based, eco-friendly product
5 bars per purchase
Pick up this biodegradable shampoo and conditioner package and you get something that is very easy to use when on the go. The package contains three shampoo sets and two conditioner sets, making it easy to keep your hair smelling and feeling positively tremendous throughout the week.
---
Features:
All natural Chinese shampoo
Ideal for oily hair
Free from sulfates
Do yourself a favor and try out this tremendous all-natural shampoo bar. It has become a popular choice and a regular pick for many people, offering a tremendous choice that is very easy to work with. Comes in a shampoo bar bag, too, which can make bringing it with you easier.
---
Features:
Ideal for dry hair
Hydrates damaged hair
Vegan-friendly shampoo bar.
Ethics always matter, and this product makes sure that you never need to feel like you are going against your morals. A top-quality product that is designed to be compostable with zero waste, this is a sustainable biodegradable shampoo that is perfect for normal and dry hair alike.
---
Features:
Smells absolutely fantastic
100% natural ingredients used
Perfect for all hair types
Give your hair that richness and a new fragrance with this coconut shampoo bar. It is a natural choice, too, and comes with packaging that is going to naturally degrade over time. A great choice for making sure you have a quality shampoo that won't leave a negative impact environmentally.
---
Features:
3-in-1 shampoo and conditioner set
Great for body and face, too
Tee Tree & Argan Oil
Give yourself a nice natural kick courtesy of this top-quality shampoo product. It is great for making sure you can care for your skin naturally and also ensuring that you can give your body and face a proper scrub, too. The ideal travel package for anyone who is busy and needs a reliable solution.
---
Features:
Suitable for all hair types
Vegan-friendly shampoo product
Eco-friendly, hand made product
Give your hair a helping hand with this high-quality shampoo and conditioner set. Suitable for all hair types, this is very popular with many people looking for ways to give their hair a nice, natural kick in the right direction when it comes to long-term hair health when traveling.
---
Best Biodegradable Shampoo
Using the above information and advice, we think it should be much easier for you to go ahead and buy your ideal biodegradable shampoo.
The challenge, of course, comes down to finding something suited to your skin and also to your taste in terms of scent.
Take a look at the above options, though, and you should find it pretty easy to buy a biodegradable shampoo product that you'll love!
---
This post contains affiliate links, meaning, if you click through and make a purchase or sign up for a program, we may earn a commission. This is at no additional cost to you.