Where are the best places to live in Spain?
Spain is a magnet for visitors from all over the world, making it increasingly attractive to those looking to relocate to this beautiful country permanently.
In fact, sunny Spain is known for being a very friendly country to foreigners, extremely welcoming to the LGBTQ+ community and great for families.
But which are the best places to live in Spain? This is a frequent question that you might have asked yourself multiple times. Depending on who you are, your needs, lifestyle and personal preferences, the answer can be very different.
Best Places to Live in Spain
As part of our living abroad series, we are going to look at some popular places to live in Spain for expats. As expats we strive to find the best quality of life and it is no secret that countries in Europe such as Spain have tons of benefits to offer.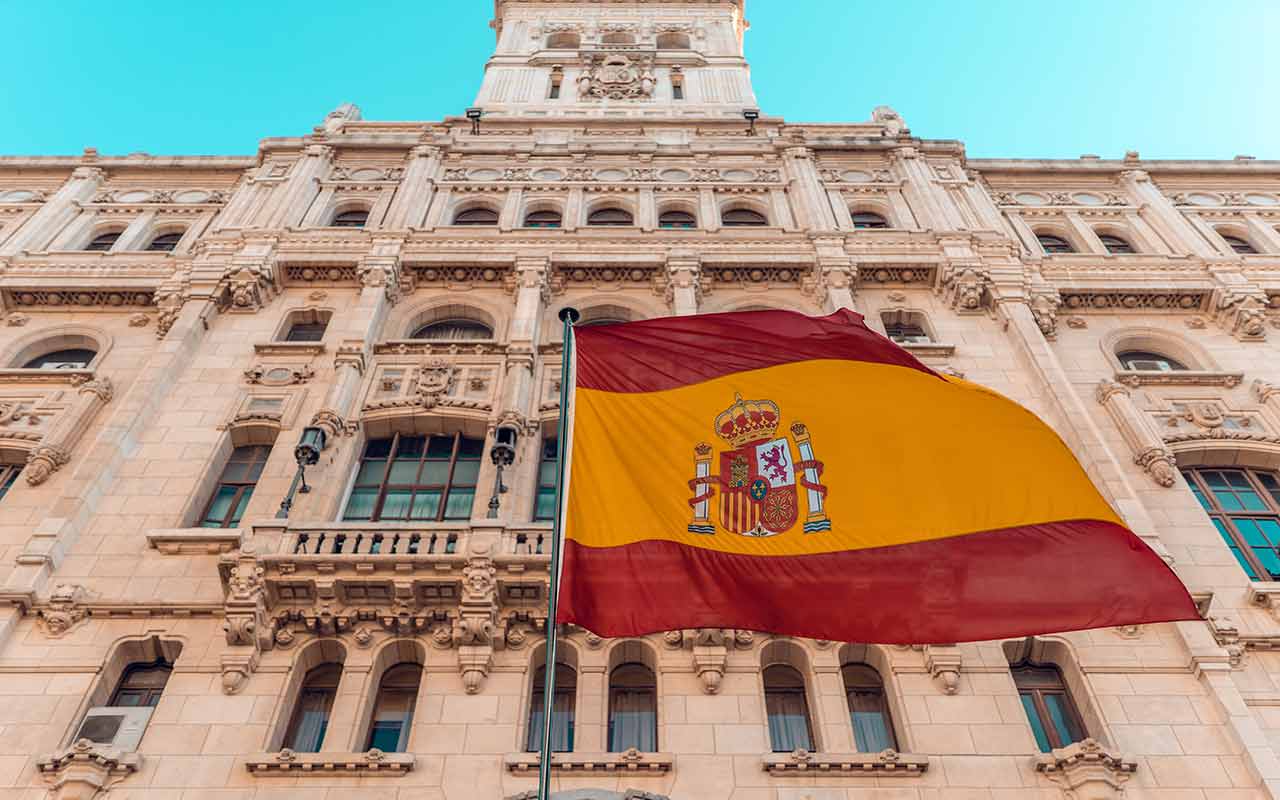 Quality of life is not just about sun and sangria though, is it? We must consider everything from the average cost of living in Spain to job opportunities, safety, schools and healthcare. There's a lot to think about before moving to Spain.
Why choose to live in Spain?
There are many reasons why Spain attracts so many expats from different continents that are looking forward to calling this place their 'second home'.
Here's a list of three of the main reasons:
Spain offers a wide variety of landscapes and climates that can please any type of expat. The south is popular for its sunny 'costas' with long stretches of sand dunes and plenty of coastal towns and fishing villages to move in for a relaxed lifestyle. The north is all about high rugged coastline bathed by the Atlantic Ocean. Here the temperatures are colder than in the south and very different from the hinterland ones, where the mountains called 'mesetas' are great places to explore by all the hiking lovers.
The quality of life is one of the best in Europe. In fact, Spain is sunny almost all year round, temperatures are pleasant near the coasts and mitigated by the presence of the sea and the traditional regional dishes are delicious and made with local fresh ingredients.
The cost of living is quite low. Compared to other European countries, in Spain, an expat doesn't have to pay much for food and to eat out or for transport and bills. Just think about the heating, practically non-existent in the Canary Islands and in general in the warmest regions of the country.
These few reasons make you understand already why Spain is so popular in the expat community worldwide. Even if you compare just traveling to Spain vs Italy for example, you can see why both are serious contenders for all walks of life.
Whether you're a digital nomad, a young family, or a retiree, rest assured there are some amazing places to live in Spain for everyone which we will cover below.
Best Places to Live in Spain?
Here's a complete list of the best places to live in Spain that we believe are amongst the top contenders when it comes to living a sustainable lifestyle, and we'll even explain exactly why. Let's start with one of the most popular of them all:
Barcelona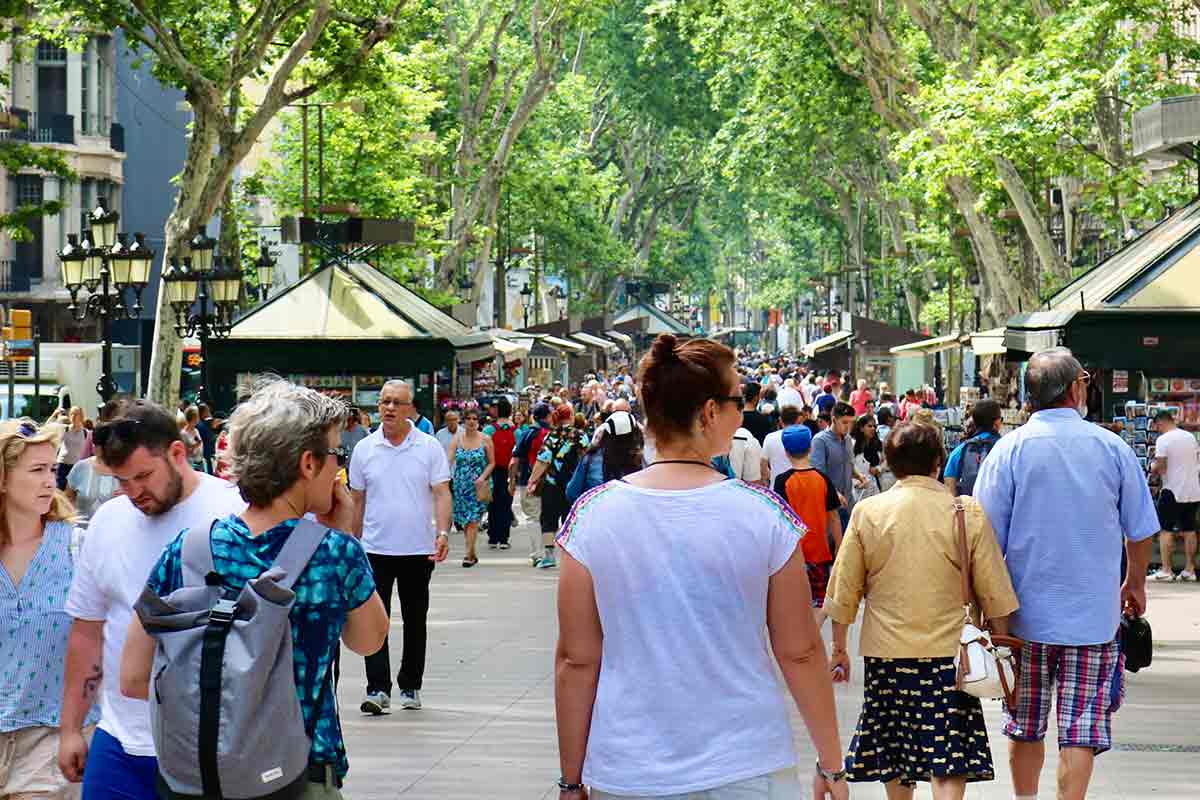 Barcelona, the capital of the Catalonia region, is the Spanish city with the most beautiful monuments in the country created by the architect Gaudì:
The Sagrada Familía
Park Güell
Casa Battlò
These monuments are just to name a few of the jewels of Catalan modernism.
The city is considered one of the best places to live in Spain, where you have great access to a great number of services and things to do.
For many people, (especially first timers) safety in Barcelona is something to bear in mind. However, unlike the capital city Madrid, the city also offers beach life which is well connected to the city. More precisely 5 kilometers of white sand beach, only a few underground or bus stops away from the historical center.
Barcelona is such a popular ex-pat destination for the delightful seaside towns that lie close at hand: to the north, along the Costa Brava and to the south along the Costa Dorada, home to Catalonia's other major city, Tarragona.
There's always a lot going on in Barcelona with all its tapas bars (check out the Poble Sec and Barrio Gotico districts), restaurants and museums to visit hosting temporary exhibitions and events all year round.
Home to the main European music festivals (Primavera Sound, Sonar, Mercé, among many), Barcelona is an important hub of new technologies, and after Brexit, is attracting even more multinationals in this and other fields. As a consequence, there are plenty of work opportunities.
If you're thinking about moving to Barcelona, it's a good idea to learn Catalan which is the other regional language spoken by locals. Speaking Catalan (on top of Spanish) is a way to get deeper into the local culture and meet locals.
Barcelona might not be the cheapest place to move to, but thanks to its grand offering, you'll most definitely not miss a thing you had back home!
Madrid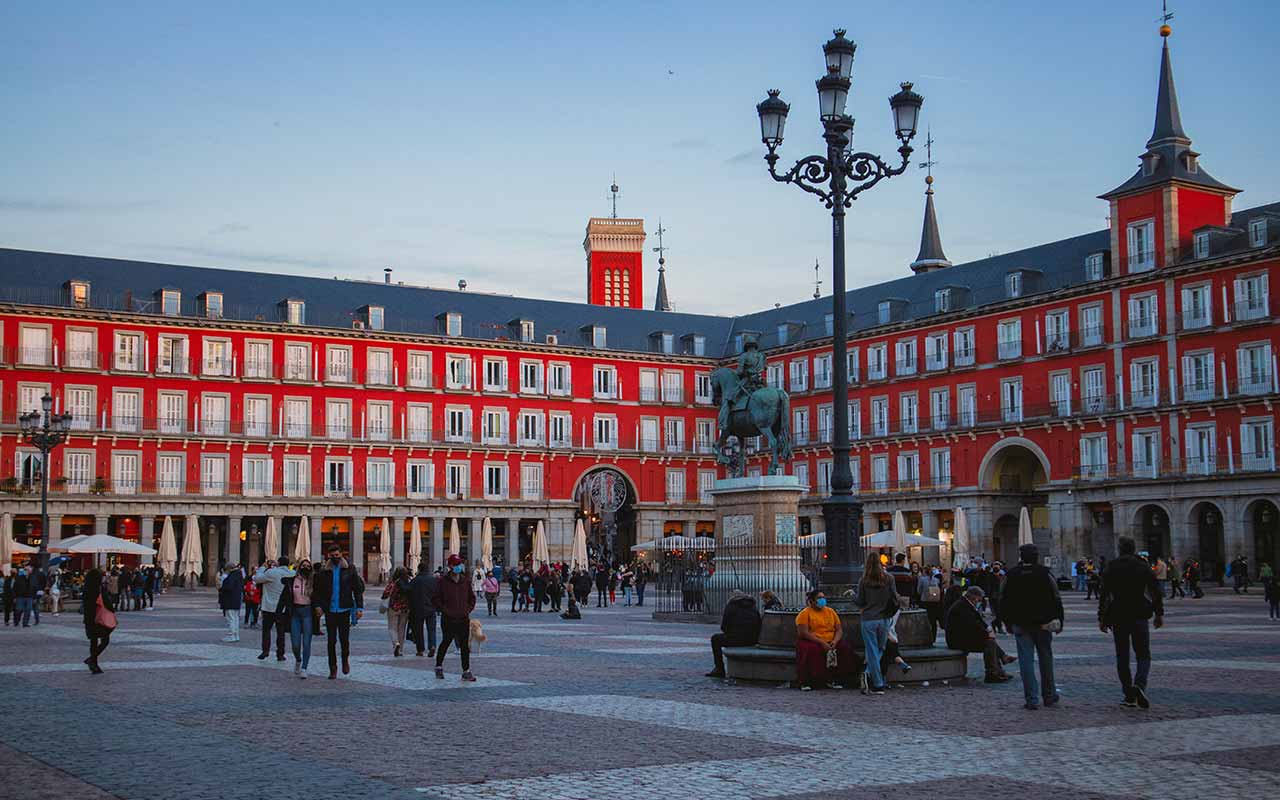 Madrid is the capital city of Spain and together with Barcelona, makes up one of the two most popular places to live in Spain on this list.
The city counts on lively nightlife, an amazing cultural offer (in Madrid there are three of the most famous museums in the whole country) and a fantastic range of activities and experiences to live. Madrid is also famous for its cuisine making of this city a real foodie destination.
Even families can live well in the capital thanks to the quality of public schools and the parks around the central – and more expensive – districts.
Madrid is a good city to live in for those who have a family, or even for students and young professionals alike. You'll be surprised by the amount of visitors who spend 3 days in Madrid or less can already see themselves living there.
Madrid is adored internationally, and thousands of expats choose it as it offers good job opportunities and a wide range of things to do. There is also a part of this expat community that end up settling down in Madrid, even if only in the short or medium term, enough time to savour the Madrid lifestyle.
Malaga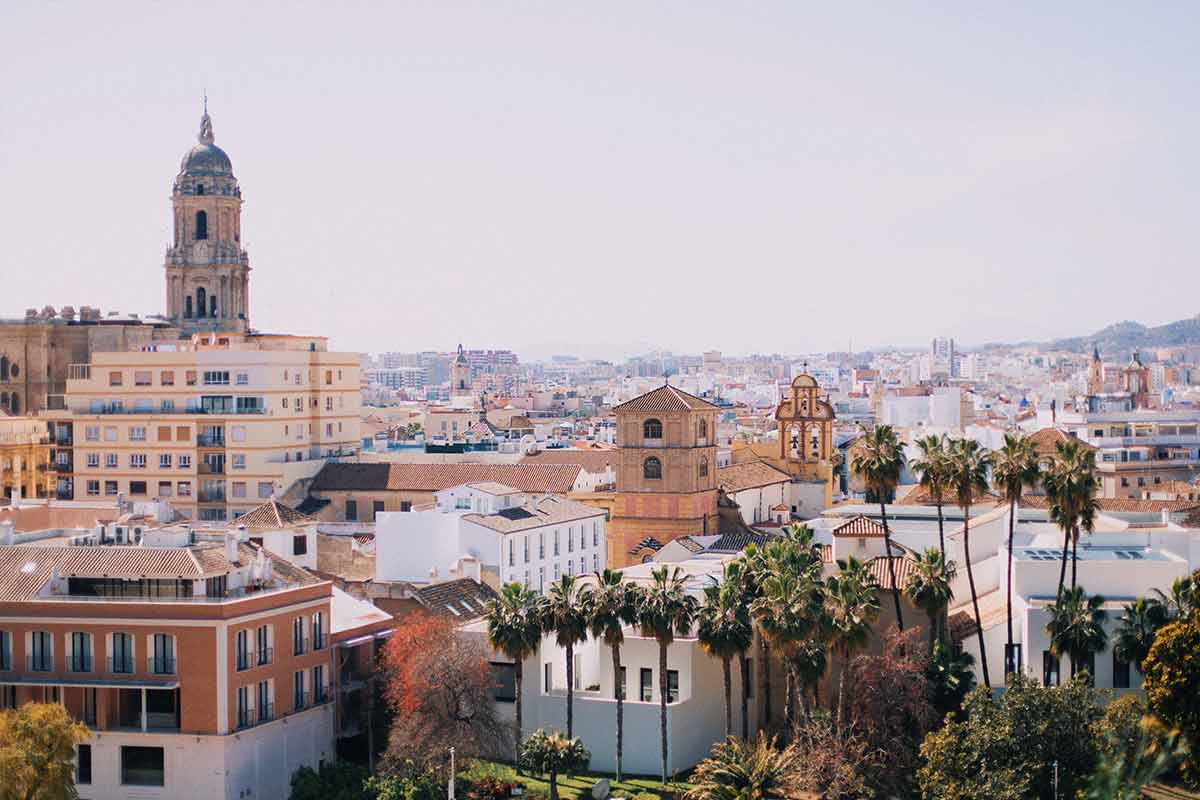 Malaga is one of the best cities to live in Spain by the sea. The Costa del Sol has been attracting all kinds of people for decades whose main aspiration is to live by the sea.
Malaga is one of the 10 cities with the best quality of life according to the Eurobarometer of the European Commission. The city offers one of the best climates in Europe, culture, leisure and excellent gastronomy. The numerous high-end hotels offer job opportunities throughout the year.
The city center is very lively, as well as the neighboring districts of El Limonar or Pedregalejo. The international airport is only 8 kilometers away from the center and has great national and international connections.
Creating a custom Malaga itinerary would be a great starting point for exploring other beaches of the Costa del Sol. Among the nearby coastal towns, you can find: Mijas, Nerja, Torremolinos, Benalmádena, Fuengirola or Marbella.
Seville
Seville is also called the capital of southern Spain. Despite being the fourth-largest city in Spain, Seville has all the characteristics and quality of a small city but is also very well-connected internationally and nationally (high-speed train and other transport options).
The Moorish architecture of Seville makes of it one of the most beautiful cities in Europe and the perfect mix between the Middle East and the West.
The Sierra mountains are quite close and the beaches of Huelva make its offer of leisure complete. Of course, Seville like most of the Spanish southern towns have a pleasant climate with long and warm summers and mild winters.
Seville is very popular with city cyclists. Thanks also to its flat surface and the extension of cycle paths, Seville has won the title of the most 'bike-friendly' city in Spain. Spend just 2 days in Seville and you'll be able to see it all for youself.
Not to forget all the flamenco festivals and concerts to keep both locals and visitors entertained most of the time. Seville has many good international schools and universities making of it an attractive destination for students and families.
Bilbao
Bilbao is the capital city of the Basque Country and going to live in Bilbao means exploring another face of Spain. In the past, Bilbao wasn't considered an appealing place where to move in, but things have changed massively over the last couple of years.
Since the construction of the Guggenheim Museum, a symbol of the city, everything has changed in Bilbao. Thanks to the urban transformation it has undergone, Bilbao is one of the Spanish cities where people live better.
Today the Basque city is considered one of the most cosmopolitan and vibrant cities in Spain, and one of the most expensive in the country. For this reason, Bilbao is not recommended if you want to move to a low-cost place in Spain.
The city center is full of bars and restaurants, the food is amazing as well as its Rioja wines. If you'll be doing your research trip in this region of Spain, this boutique wine tour will give you an insight into what to expect living here.
Locals love meeting up and have some pinchos (the equivalent of tapas in the rest of Spain) and stroll around the popular Siete Calles, the iconic 7 roads composing the heart of the city.
Valencia
On the list of best places to live in Spain, we should definitely mention Valencia. Valencia is located on the Costa Blanca and offers a unique balance between job opportunities (especially in the tourism industry) and quality of life.
But what makes of Valencia such a great expat destination?
We believe it's its vast cultural offer (Valencia is home to the museum complex The City of Arts and Sciences), local traditions (La Fallas and the Tomatina festival are known internationally), a sparkling nightlife for all ages, the city beach called Las Arenas, the sun and a favourable climate.
Another positive aspect of living in Valencia is everything is at walkable distance, so there's no need to take public transport or drive in the city. Additionally, the welcoming inhabitants make many expats feel perfectly at home.
We can't forget to mention a lower cost of living than in Madrid and Barcelona that is always a great plus when thinking about moving abroad!
Alicante
Alicante is without any doubt one of the most beautiful cities to live in Spain, the capital of the stunning Costa Blanca.
The Costa Blanca extends from Alicante to Valencia and is characterized by endless stretches of fine white sand, the reason why so many tourists land in this part of the country to spend their summer holidays.
Alicante represents all the best that Spain has to offer: a good climate, a lot of nature, a relaxed lifestyle, excellent quality food and leisure activities.
Prices are much more affordable than in larger Spanish cities such as Madrid or Barcelona. The only difference is that you'll have fewer choices than in big cities.
The combination of a chilled city life and a relaxed countryside atmosphere is what makes Alicante so attractive to many expats.
Best Places to Live in Spain FAQs
Best Places to Live in Spain
Thanks to this post you should now have a better idea of the best places to live in Spain, and if you're thinking of moving to this country, which places to explore.
Whether you're a city type of person or a beach lover, in Spain there's an option for everyone and they all guarantee you a somewhat high quality of life.
Of course, planning a trip (or multiple trips) to place you're thinking of moving to is always a wise idea. We invite you to read our sustainable travel tips to ensure your research trips have the most positive effect on the local environment.
---
Dear responsible traveler: This post may contain affiliate links, which means, if you click through and make a purchase, book a tour or a hotel, we may earn a small commission. This is at no additional cost to you. Your support means a lot and helps us to maintain the quality of this site.