Where are the best places to live in Italy?
Italy is certainly on the bucket list of many travelers but also one of the many who would like to move to the Bel Paese!
Italy is an affordable country to live in, and it gets cheaper when going to the countryside or even to more off-the-beaten-track towns and villages.
All around the country you can expect to have access to a unique variety of regional products that make this cuisine such a delicious one, welcoming and smiley locals, and wonderful landscapes.
Best Places to Live in Italy
Where are all the best places to live in Italy? A lot depends on your personal budget and the lifestyle you want in this country, so let's find out more.
Why Choose to Live in Italy?
There are many reasons why you should move to Italy, but for now, we'll just mention four of them.
Cost of living: Overall in Italy the cost of living is affordable, a lot depends on where you want to live and how, of course. For example, if you move to the outskirts of cities or towns, house rentals and grocery shopping is generally cheaper. Also, what you'll pay for the bills is not so different from the rest of Europe.
The health system is public and free, everyone has access to it: Even if you might have to wait for months to see a specialist doctor, this country offers a public health service with excellent staff, where you'll feel in safe hands from day one.
Climate in Italy is one of the best in the world: of course, winters can be cold in the north of Italy, but they don't last more than 3/4 months. The south has a Mediterranean climate and winters are definitely milder than in the north of the country. Summers are always warm and sunny.
The Mediterranean diet is one of the healthiest diets in the world: In Italy, each region has its own traditional dishes and all supermarkets offer high-quality products, many of which are also locally produced.
Whether you're a digital nomad, a young family, or a retiree, there are some amazing places to live in Italy for everyone which we will cover below.
Best Places to Live in Italy
So which ones can be considered the best places to live in Italy? Keep reading to learn more about our selection.
Rome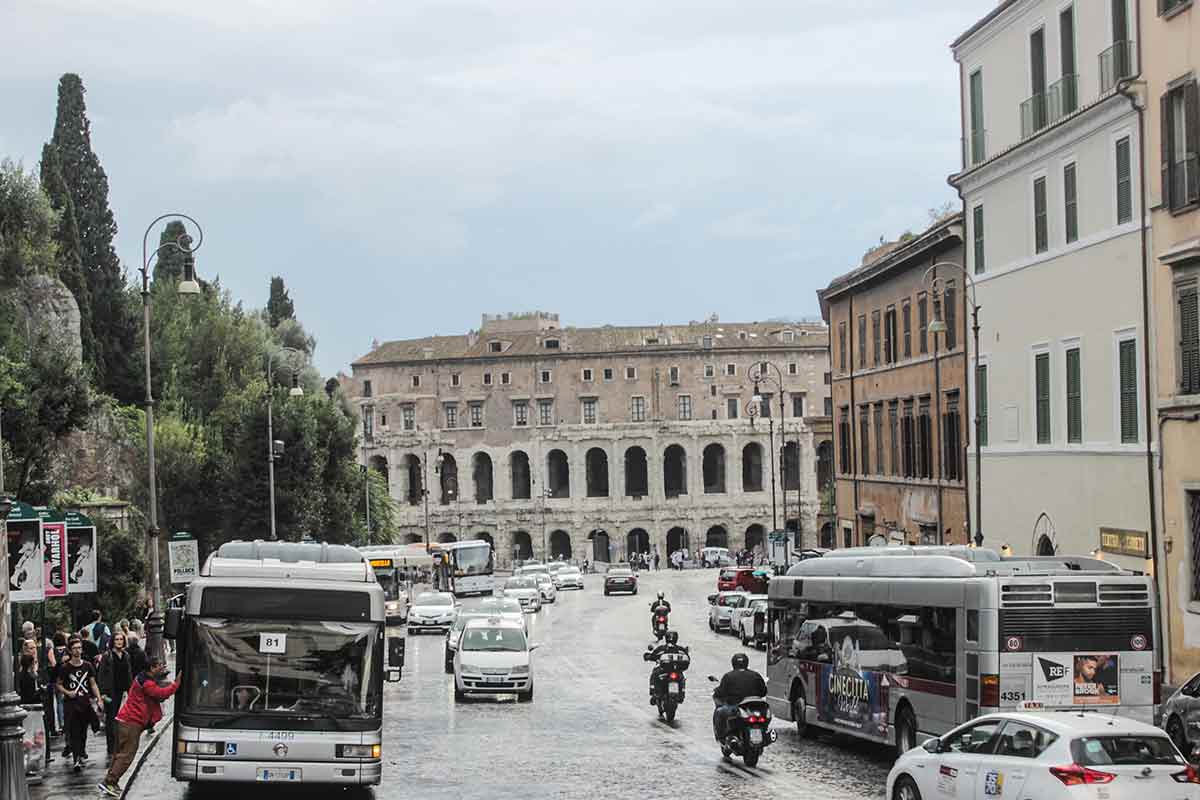 Living in Rome is for people who want to be culturally immersed in the Italian spirit par excellence and that feel fascinated by the timeless beauty of the capital city.
Rome is home of the Imperial Forums, Trevi Fountain, Colosseum, and Spanish Steps, are many more artistic attractions. Renting or buying a house in Rome can therefore be a decision dictated by the love for art and culture.
The main issues with Rome are related to traffic and problems with public transport. On the other hand, Roman cuisine is absolutely amazing, people are extremely friendly and climate is pleasant all year round. The cost of living is also more affordable than other big cities in the north like Milan.
Milan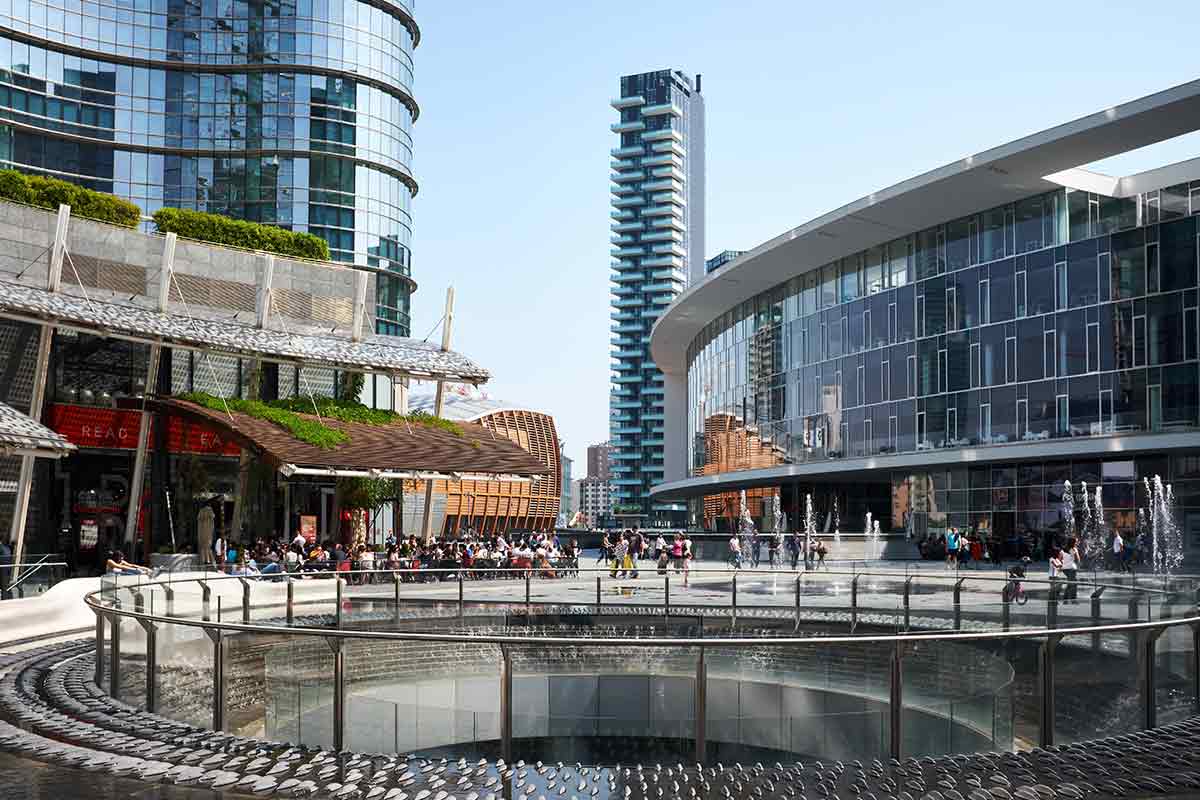 Milan is one of the biggest cities in Italy. Life moves faster than in many other towns in Italy. Being such a buzzing metropolis as it's always been, Milan offers lots to both visitors and expats: services, entertainment of all kinds, luxurious shops, concerts, exhibitions, events, art, libraries, parks and culture.
It's a rich city, where it is easy to get used to living but you need to be able to adapt to its rhythms. For this reason, Milan is one of the best places to live in Italy for young adults looking for new opportunities, meet new people and travel around the country thanks to the great public transport connections.
This city is home to one of the best business universities in Italy and in the world called Bocconi. If you're more into a low style of living, in the Lombardy region we recommend moving to Mantua for the quality of life and Brescia, or if you like the idea to have a beautiful lake on your doorstep, Lake Como.
Naples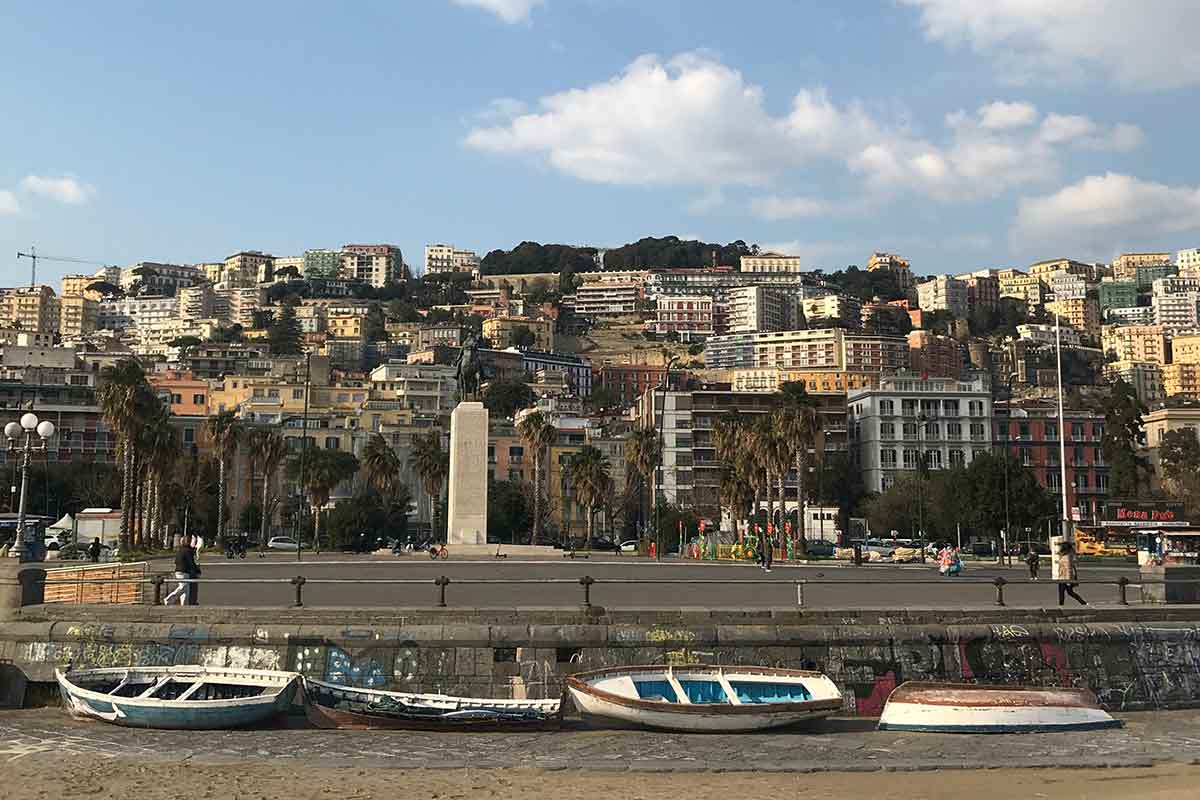 Naples is such a beautiful city and one of the best places to live in Italy for 3 months or even longer. It's worth spending some time there and really understand if this city can be a good place for you to move in or not, sometimes it's a bit chaotic and dirty but extremely fascinating.
Naples is not an easy city when it comes to moving around and in terms of opportunities but one you should definitely experience firsthand. The motherland of pizza has plenty of things you can do and see, with all its castles and museums to visit.
Facing the Gulf of Naples and protected by the volcano Vesuvius, you can only fall in love with a city like this one, that's only an hour away from Sorrento and the Amalfi Coast.
Naples is one of the most affordable cities and among the best neighborhoods to live are: Chiaia, Vomero, Posillipo and Fuorigrotta. There are also lovely towns around Naples if you prefer moving to more peaceful surroundings, like Pompeii, Torre del Greco and Castellammare di Stabia.
Veneto
Veneto is a region in north-east Italy and is one of the richest ones, where it's easy to find good job opportunities and the standard of living is one of the highest in the country.
The best cities to live in this region are Vicenza, Padua, Verona and Treviso also on the list of the best 10 provinces of Italy for quality of life.
Veneto is one of the best places to live in Italy for families as services like nurseries, schools and hospitals are the top in the whole country. Public transport works quite well and wherever you are based, you can easily reach other provinces and Venice!
The northern region offers a great amount of things to do: hike in the Dolomites, relax on one of the many beaches located in the Venetian lagoon and explore the historical city centers!
Sardinia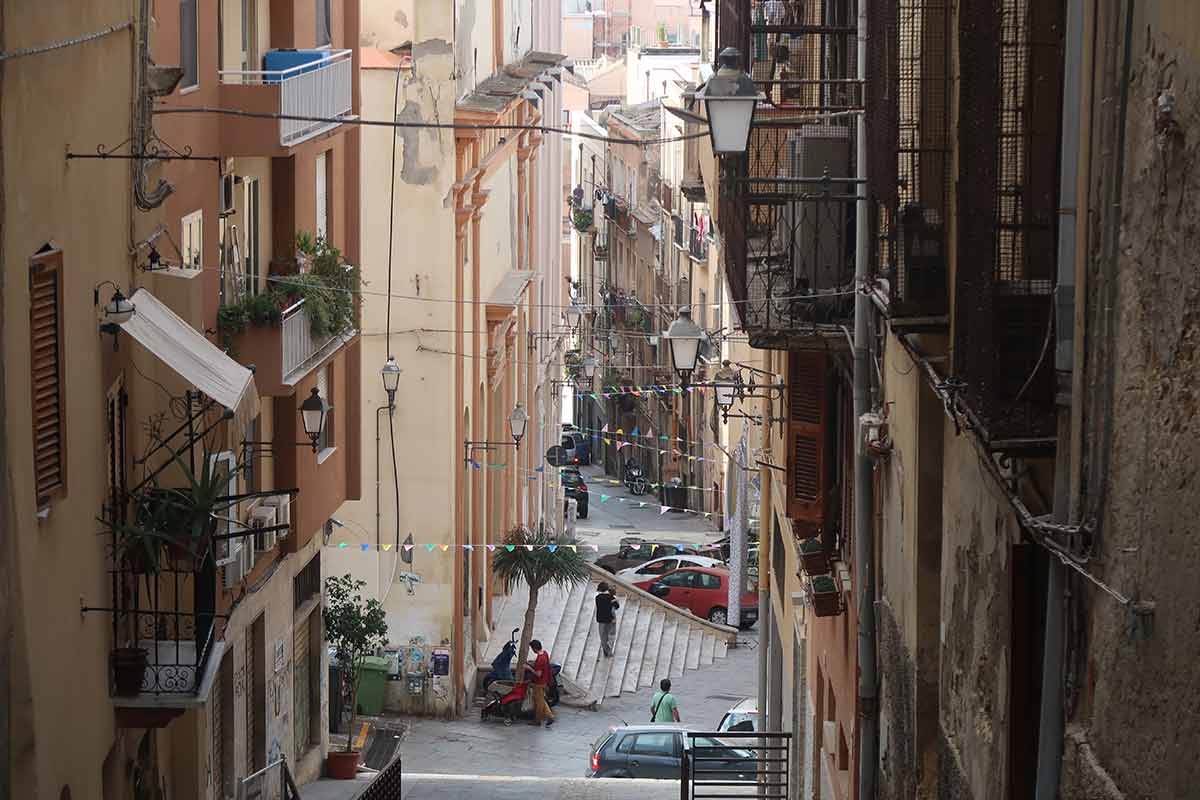 One of the best places to live in Italy for retirees is Sardinia. The main reasons why you should move there are the climate and being only a step away from the sea.
Sardinia is basically always sunny. Even in January and February, the climate is often mild with temperatures around 20 °C.
You should definitely have a car to move around as public transport are not that reliable and they don't connect all parts of the island anyway. Sardinia is a fantastic choice if you want to be far from the urban chaos and seek deeper contact with nature.
Sardinia is an expensive destination during the summer months, but it's one of the most affordable ones for people who move in. It's also good to know that Sardinian cuisine is amazing and some of the must-try dishes are malloreddus, culurgiones and porceddu (Sardinian piglet).
Tuscany
Tuscany is another region to add on the list of the best places to live in Italy, for young and older people alike.
The capital city, Florence, is the cradle of the Renaissance and a real open-air museum. There's always something going on and a lot of people from all over the world visiting it for its beauty.
In you prefer to be a bit far from the crowds, cities like Siena and Pisa can be a great alternative. But Tuscany is much more. The countryside is the reason why so many international travelers fall in love with this region, come back to it and eventually decide to move there!
The Val d'Orcia, Maremma, Chianti and Val d'Elsa are stunning areas to live in Tuscany, where you'll be surrounded by gentle hills and vineyards.
You will find the cost of living is higher than other regions because of the high demand of accomodation and houses, so you need to be very strategic when looking for a place to stay.
Turin
One of the best places to live in Italy for students and young adults is also Turin. Here you live very well and it's a lot less chaotic than Milan and Rome.
Turin is the third most economically productive city in Italy, a place full of things to do, and offers interesting opportunities in the working and academic fields.
In fact, Turin has two universities making of the city one of the best places for people to be in Italy. The rent is around 500 euros for a flat in the city center and a lot cheaper if moving to its outskirts.
Public transport works very well and it's affordable too. Turin is located in a strategic position from where you can explore more parts of northern Italy and Europe. It's not far from Milan and Genoa as well as France and Switzerland.
Best Places to Live in Italy FAQs
Living in Italy: Where will you Choose?
Moving to Italy is not a choice that can happen overnight.
It will require some time to visit the country, get to know locals and understand their way of living and most importantly what are the steps to follow if you actually decide to finally move here.
There are plenty of places where you can move in this country, where you'll definitely feel welcomed and safe.
Choosing where to live in Italy will depend on your requirements and expectations, but you can certainly find affordable places around the country.
See our Italy itinerary to be able to get a feel for the country before moving.
---
Dear responsible traveler: This post may contain affiliate links, which means, if you click through and make a purchase, book a tour or a hotel, we may earn a small commission. This is at no additional cost to you. Your support means a lot and helps us to maintain the quality of this site.