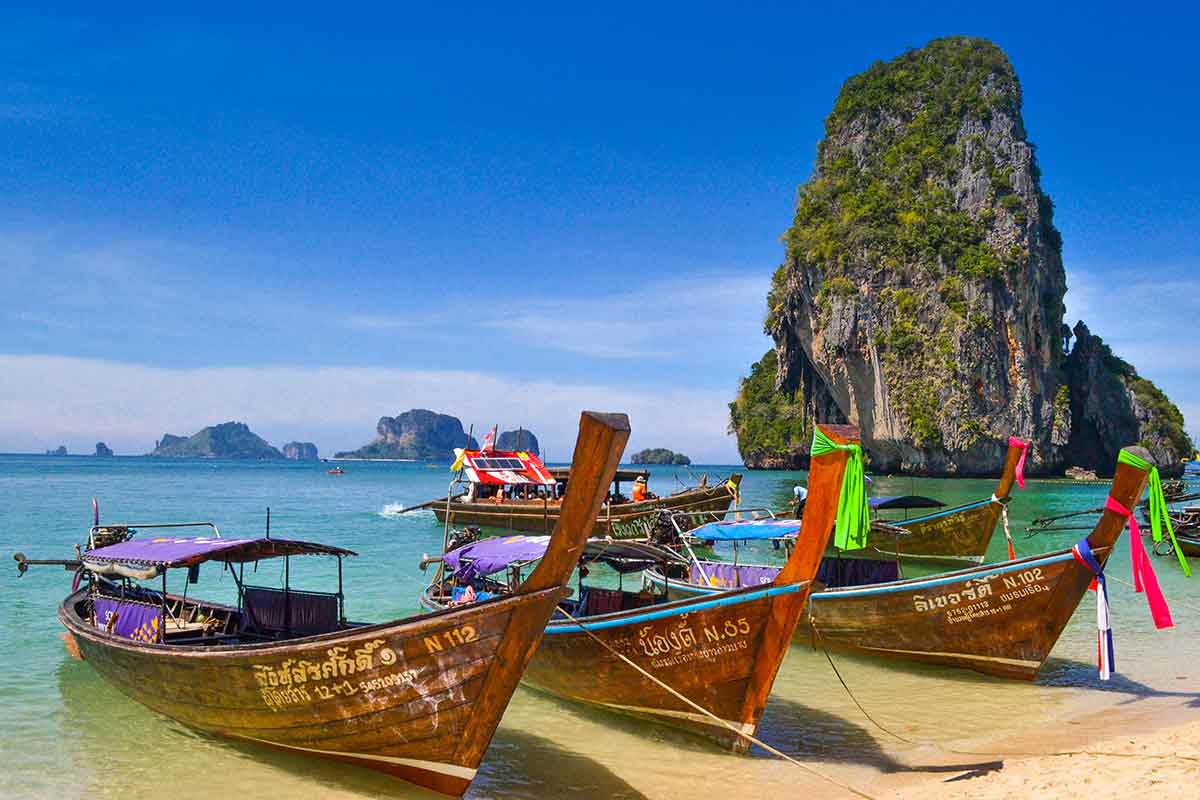 When planning a trip to Thailand or Bali, which is better?
This is not an easy decision to make, as both Asian destinations offer stunning beaches, unique cultures, and some of the world's most delicious cuisines.
Much will depend on your own expectations, budget, the activities you want to do as well as the level of lifestyle you want to maintain while visiting.
In this post, we're going to dig into the pros and cons of having a vacation or an extended period of time in Bali vs Thailand to help you make a well-informed decision when choosing between these two tropical paradises in South-East Asia.
Bali vs Thailand: Which is better?
Thanks to their sunny and warm weather almost all year round, affordable accommodation options, amazing traditional dishes and welcoming people, Bali and Thailand are the most attractive places to visit in South East Asia.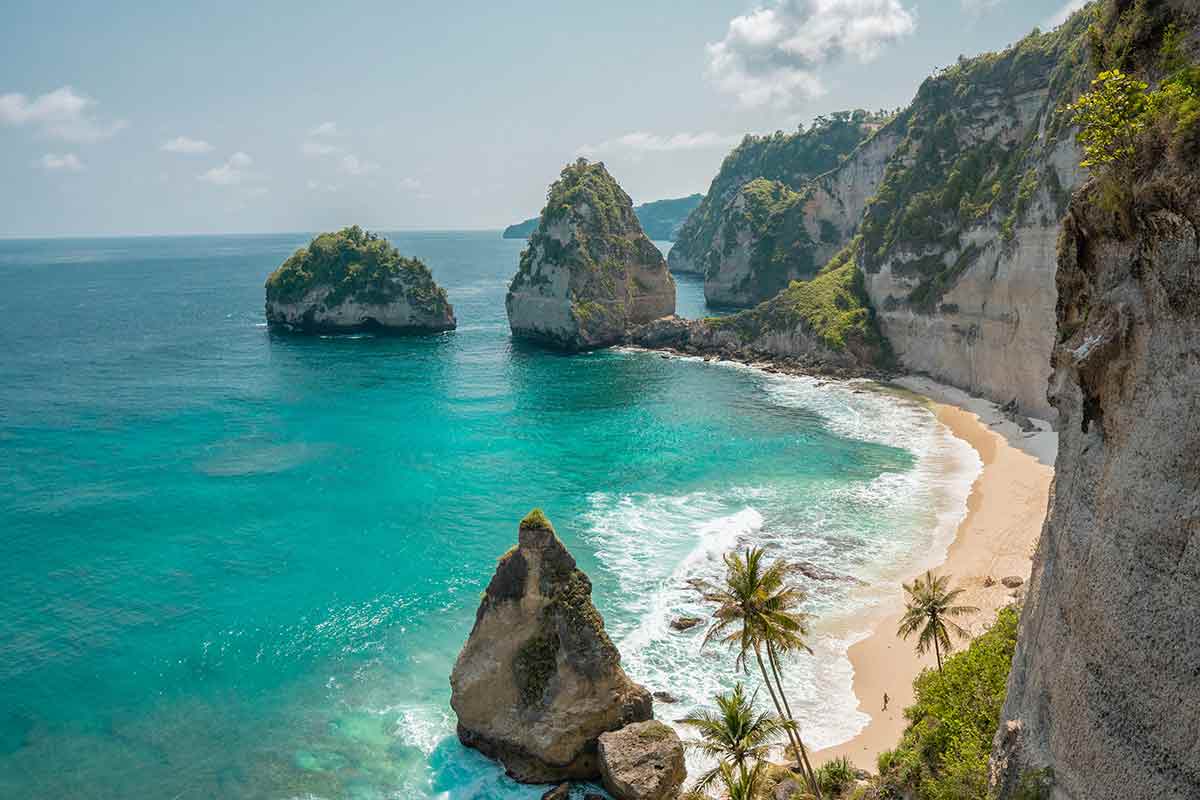 It is no surprise that these are two of the most popular spots for people such as digital nomads and remote workers who like spending long periods of time.
Let's clarify something important first. While everybody knows that Thailand is a country, not many remember that Bali is just an island in Indonesia.
Also not that Indonesia is composed by many incredible islands, each one offering a wide choice of activities and things to see to visitors.
But let's go back to Bali vs Thailand and compare these two places.
Best time to visit Bali vs Thailand
Bali and Thailand have different monsoon seasons, so it's important to keep this in mind when planning your trips. Bali's rainy season runs from October to April, while Thailand's rainy season runs from May to November.
It's worth knowing that in Thailand the monsoon season doesn't affect the Gulf islands such as Koh Samui, Koh Pha Ngan and Koh Tao (to name a few).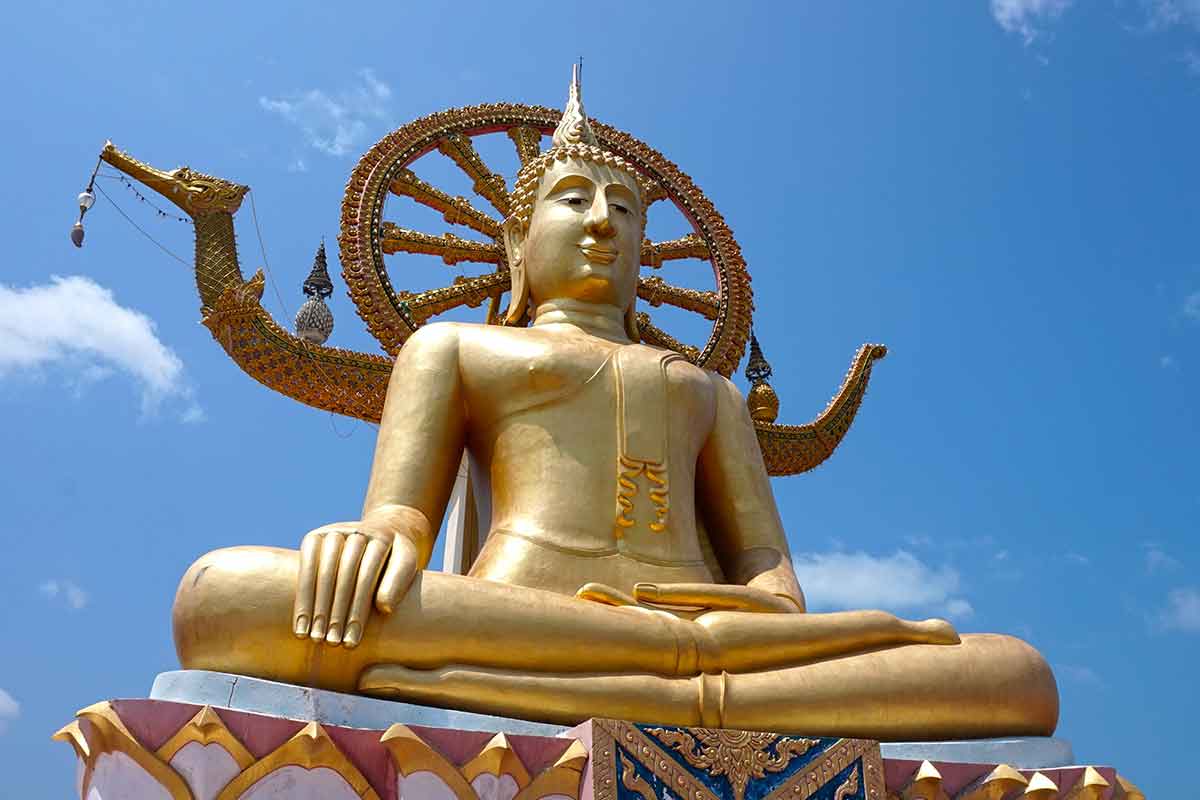 Even though temperatures are always warm, it's not ideal to spend most of your limited time off indoors because of the monsoon rain when you could have quite easily traveled somewhere closer with sun.
Depending on when you're planning to travel, take into account when the rainy season arrives and ends so you can spend time outdoors, whether it's at the beach taking in the sun or exploring the main landmarks in Thailand or Bali.
If you're a digital nomad, maybe it's not that important what the weather is like, as your main concern is saving money on accommodation and food etc.
Traveling during the low or shoulder season means that you can still get sunny days and save money at the same time.
🏆 Winner: Thailand
What we love about Thailand is that you can travel there any time of the year, all you have to do is choose the right part of the country to spend your vacation!
The Vibe in Bali vs Thailand
Nightlife and entertainment in Thailand are probably some of the best you can experience in the Asian continent.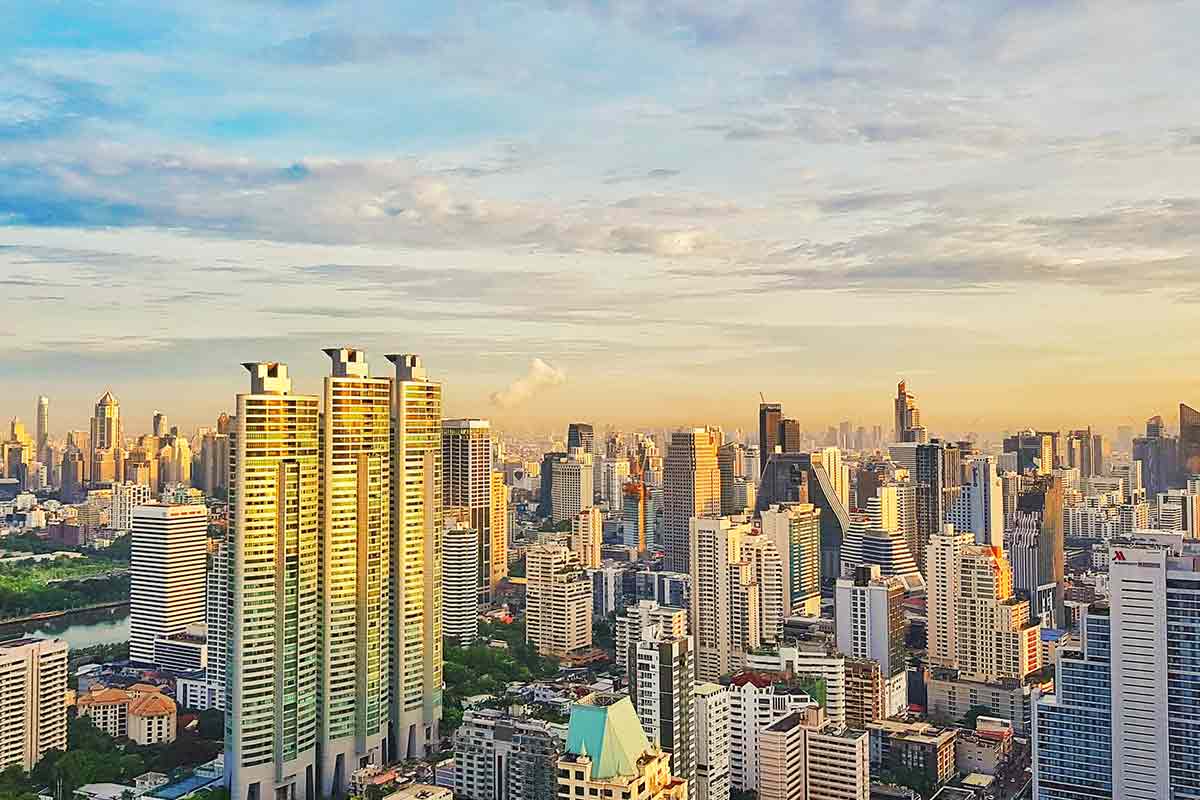 The capital Bangkok is famous for its nightclubs, rooftop bars and discos where you can sip cocktails and pay far less than in any Western country.
KhaoSan Road is the most popular street full of food stalls, bars and chain restaurants where you can find both traditional food and Western cuisine dishes.
Even in Chiang Mai, the night scene is quite lively with its Night Market and a wide range of restaurants and bars.
Even the islands offer many entertainment options to please tourists, such as the Full Moon Party, if you're looking to go partying all night. Even in the most important centres of Bali, the opportunities to have fun are plenty.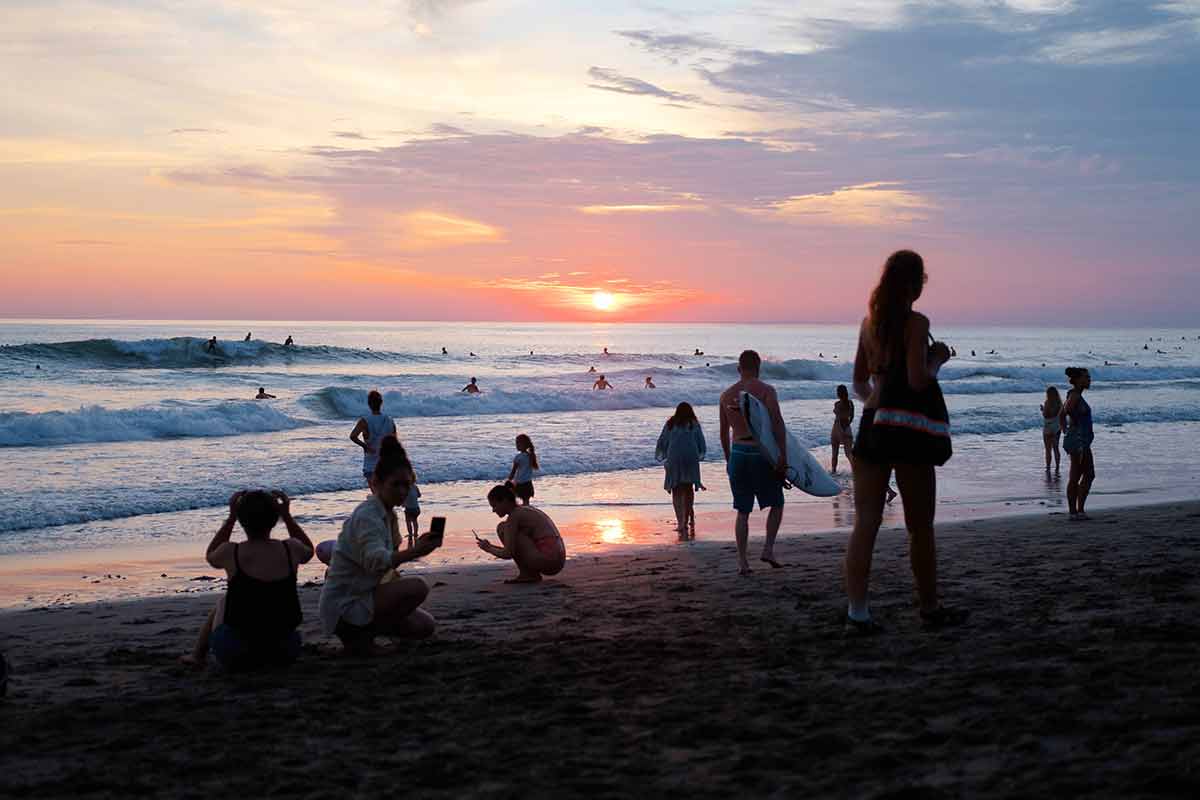 If you're in Ubud, the capital city, or in the popular coastal towns of Seminyak, Canggu, Kuta and Jimbaran, you can be sure that the options to have fun all day long and in the evening on offer.
From daytime shopping and live music by the ocean at night, the atmosphere is much more chilled and authentic than in Bangkok and Thai islands.
🏆 Winner: Bali
Food in Bali vs Thailand
Everywhere you go around South East Asia you can expect to find amazing dishes to taste, but looking at Bali vs Thailand, which is better?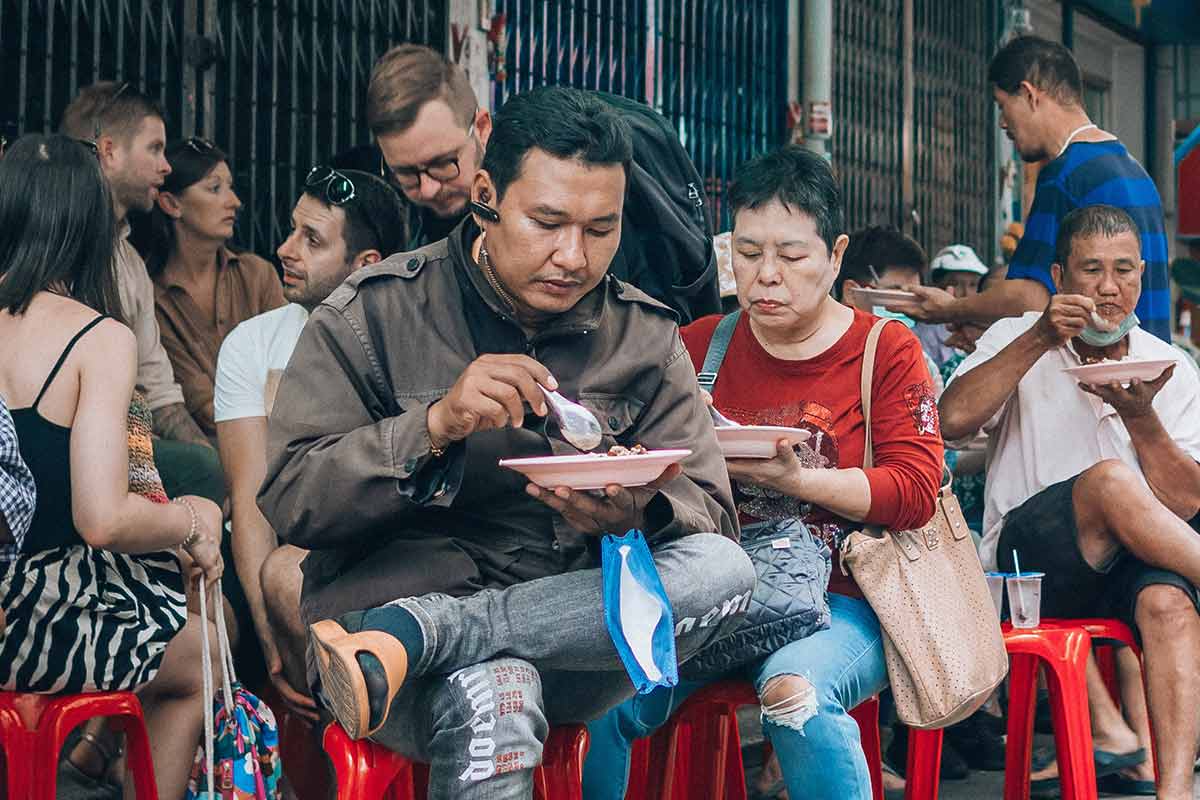 Thailand is the motherland of the incredible pad thai and curries, some of the world's most loved Thai dishes. A trip to Thailand will also open your eyes to many more fresh spices which are used to give that extra kick to any dish you try.
The must-try foods are: pad thai, red or green curry (quite hot!), tom yum, pad kra pao moo and mango sticky rice. Common fresh ingredients used are: coconut, lemon grass, chillies and a range of curry powders.
Join this Cooking Class near Chiang Mai with Farm Visit as we did to dive into the flavors and colours of the authentic Thai cuisine. Of course, there are many more and if you're a braveheart, why don't you try fried insects from the market stall?
On the other hand, Balinese cuisine is less hot and similarly to Thailand, makes use of coconuts. It's also good to know that it's much more frequent to find fish on the Balinese tables.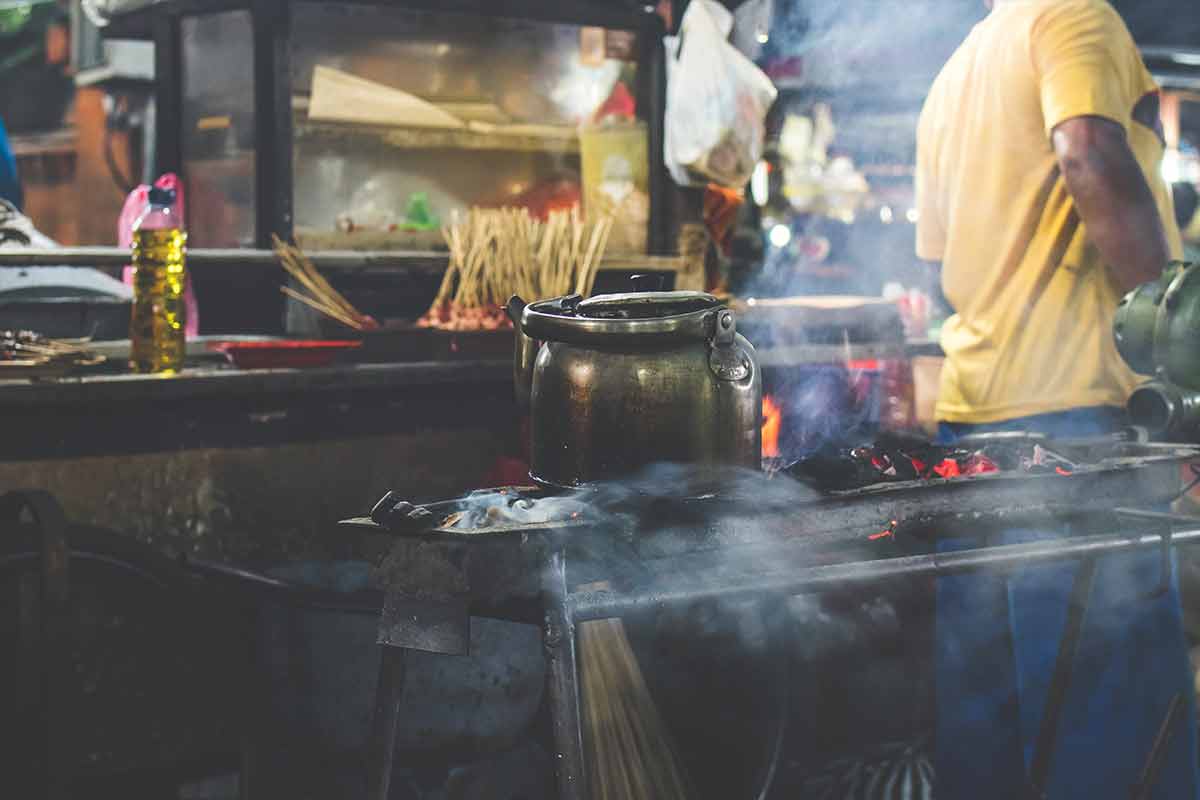 Unmissable dishes to try are: ikan bakar, fresh fish served with coconut and spices, nasi goreng, gado gado and satay. In general, the Thai cuisine is more varied and offer a wider choice of dishes than that of the Balinese one.
🏆 Winner: Thailand
Cost of Travel in Bali vs Thailand
Overall, Thailand is cheaper than Bali. Thailand has a wider range of accommodation options to suit all types of budgets, and the local food and alcoholic drinks are surprisingly cheap in comparison.
More recently, Bali is offering a wider choice of places to stay for all type of travelers and budgets. Check out these hostels in Bali for more ideas.
Bali remains affordable compared to Western destinations and other Southeast Asian countries like Singapore and Malaysia; however, Thailand is still slightly less expensive. This is what makes Thailand such a great choice for many travelers.
On top of that, the flights from Europe to Thailand or the US are much cheaper than Bali all year round. Luckily, the cost of practicing water sports or other outdoor activities and day trips are similar for both destinations.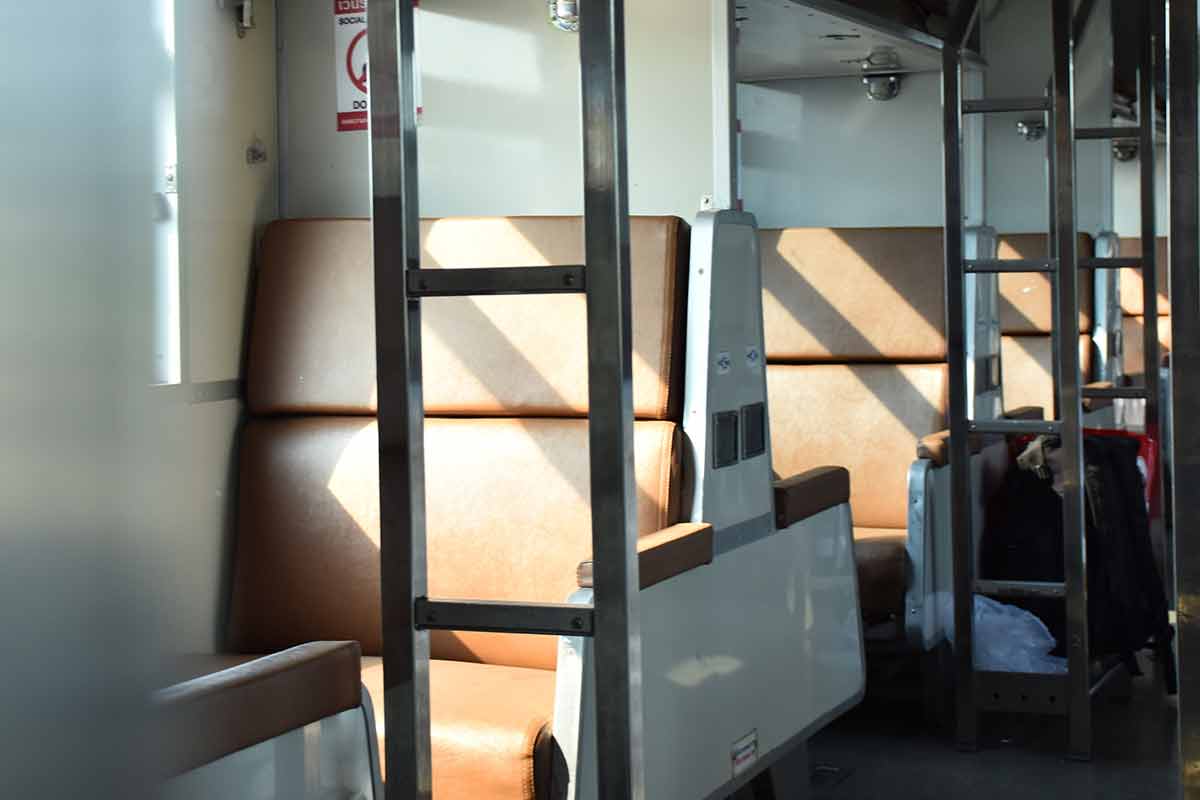 Public transport is readily available and cheap in Thailand whilst almost non existent in Bali forcing tourists to pay a driver to move around and visit places on the island or even to get from the airport to Ubud city centre for example.
According to Numbeo.com, eating out and grocery shopping is cheaper in Ubud than Bangkok, but these numbers can vary if you're in small towns or villages in Thailand. This is well worth noting if you're a digital nomad or remote worker.
🏆 Winner: Thailand
Things to do in Bali vs Thailand
When looking at the things to do in Bali vs Thailand, both destinations have a wide choice of outdoor activities you can do.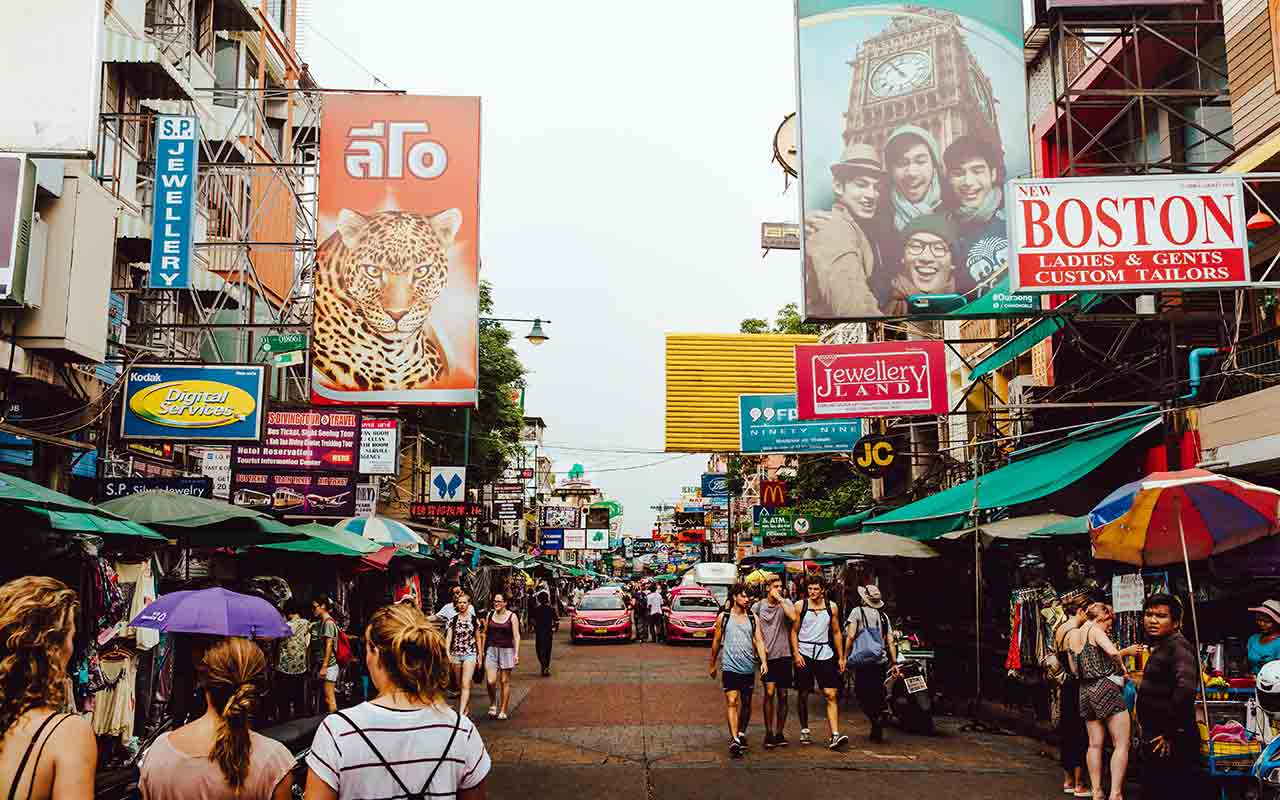 From spending time at the beach, visit stunning temples, trying local food and reconnecting with nature inside millenary forests. In fact, both Thailand and Bali are the quintessential tropical heavens to do all that.
However, Bali has more recently developed a great offer for all tourists to visit the main attractions of the island and get to know its culture and religion.
In Bali, you can book a day tour and visit temples, rice plantations and coffee farms all without thinking about how to get from one place to the other.
If you want to save money, try to join a small group or split the travel costs with fellow travelers that you will likely meet along the way.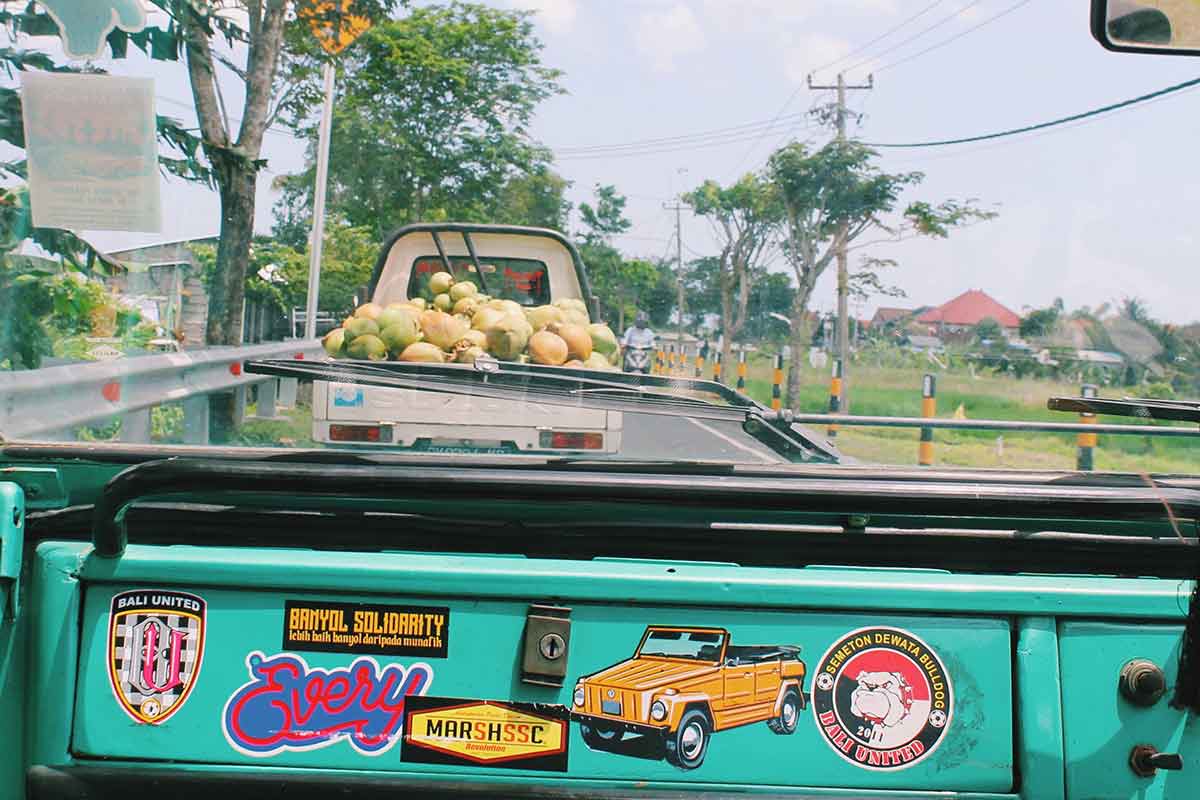 In Ubud, you can also find unusual tours to explore the city like this Bike Tour with Rice Terraces or to get in touch with the local culture.
Check out this 3-Hour Silver Jewelry Making Class and this Cooking Class in a Local Village for some popular ways to learn about local life in Bali.
Compared with Bali, Thailand it's much more difficult to 'experience it all' during one trip and you have to be selective of what you want to do.
In Bangkok, visit the city's main attractions and try the street food, in Chiang Mai, hop from one temple to the other and go island hopping in the south, to see dreamy beaches and islands like Maya beach and the Phi Phi Islands.
In general, when it come to raw culture Bali remains more authentic than Thailand and for this reason, we prefer it to Thailand.
🏆 Winner: Bali
Tourist attractions in Bali vs Thailand
Thailand is much bigger than Bali and for this reason there are even more attractions worth visiting. From north to south, the historical, architectural and natural heritage of Thailand is astonishing.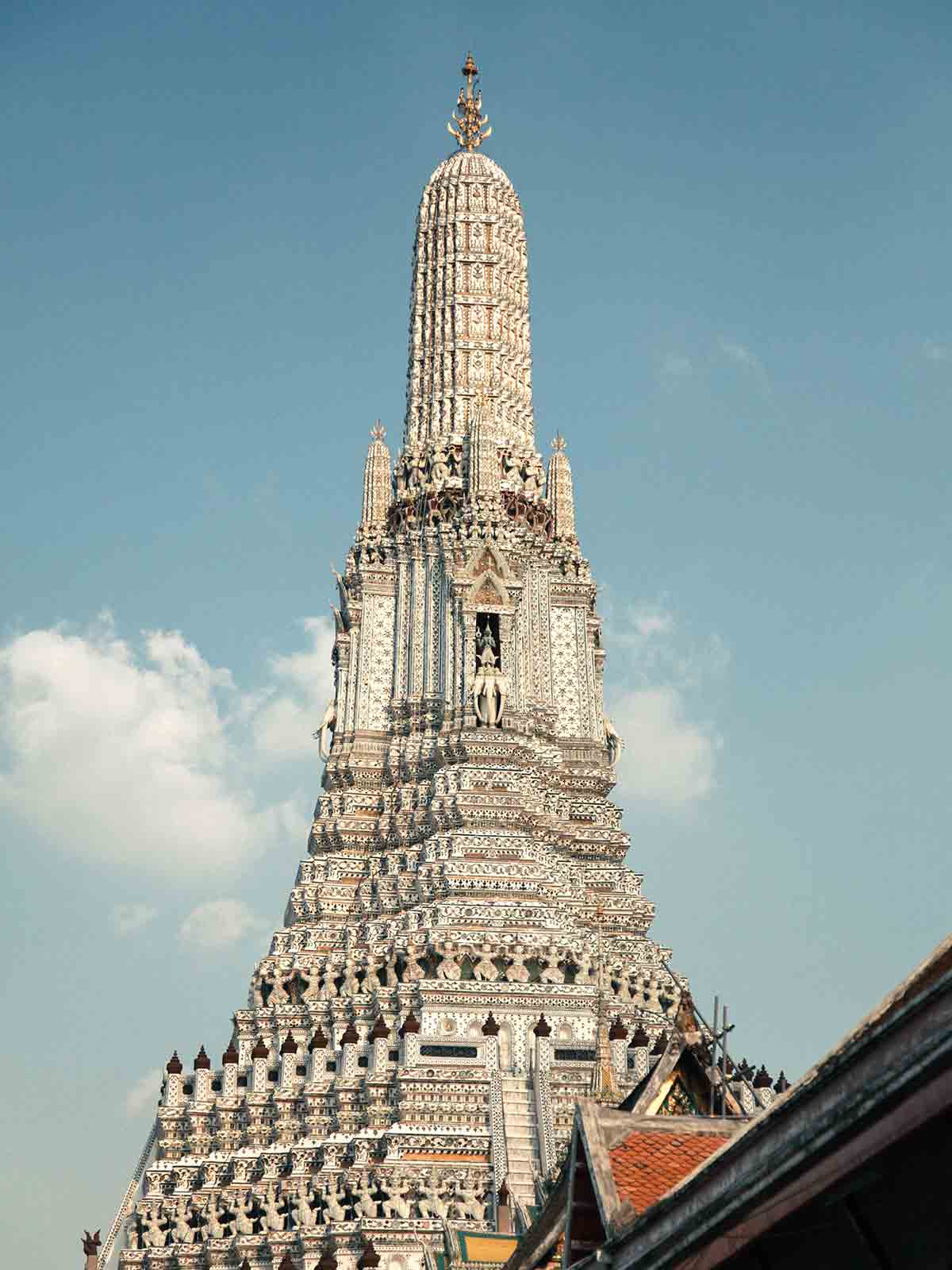 It's no secret that Thailand has some of the most beautiful beaches in the world with Phuket and Krabi on the top of the list of thousand of travelers.
There are also stunning archaeological sites you can visit in one day such as Ayutthaya from Bangkok and Sukhothai from Chiang Mai, capable of making you travel hundreds of years back in time, to the ancient Kingdom of Siam.
In Thailand, you can also visit many Buddhist temples and in Bangkok the sumptuous Grand Palace and the Damnoen Saduak Floating Market and Maeklong Railway Market all in one day.
Bali is not certainly famous for its beaches and you will find that all the main attractions are located in Ubud.
In Bali, you should absolutely visit: the Sacred Monkey Forest Sanctuary, Pura Tirta Empul temple, Tanah Lot and Uluwatu temples as well as the iconic Tegallalang and Jatiluwih Rice Terraces.
A great way to see the beaches is to spend time on the Gili islands, Nusa islands or in Lombok. In general, in Thailand there are more attractions than in Bali.
🏆 Winner: Thailand
Getting Around Bali vs Thailand
Although moving around Bali and Thailand is more complicated than in most Western countries, there are many more options for tourists in Thailand vs Bali.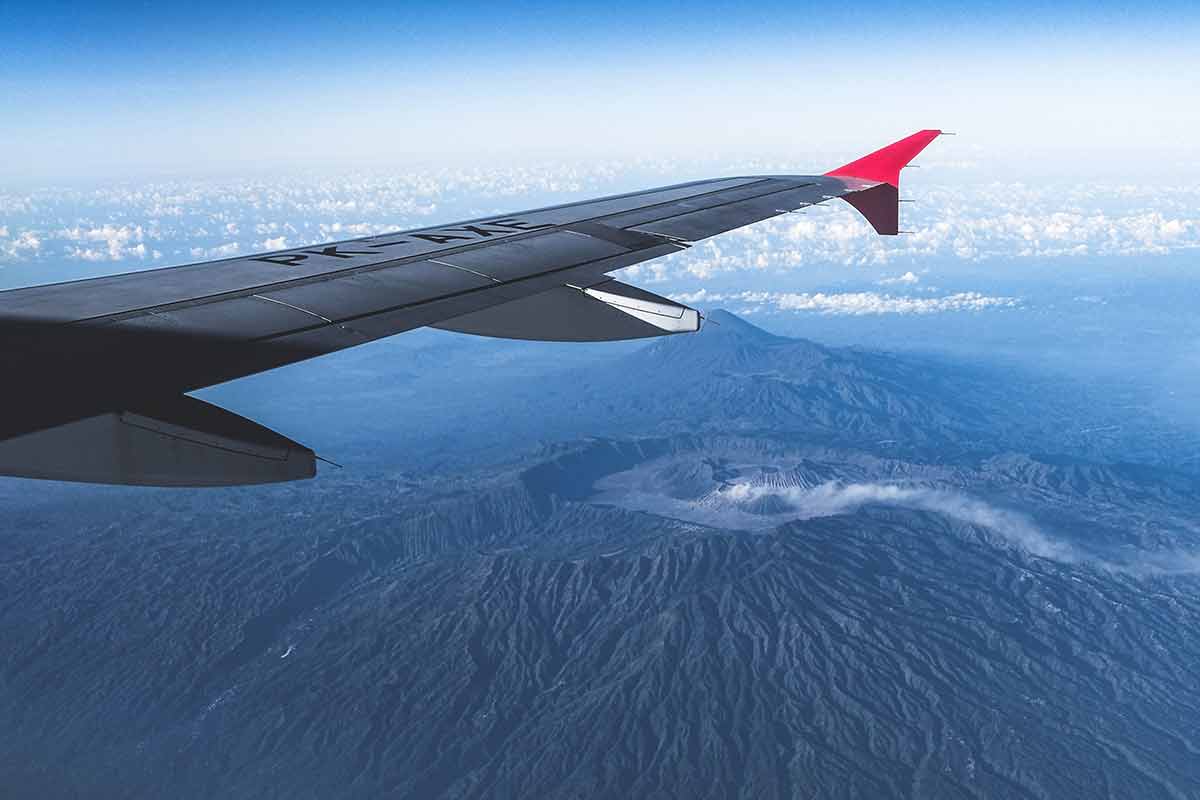 In fact, in Bali the best way to move around and visit attractions, or reach the beach from Ubud, is to contact a driver or use Grab to take you there.
There's no public transport connecting the major touristic locations, while in Thailand you can move around the cities by the way of bus or tuk tuk and get a train to reach the main cities and towns throughout the country.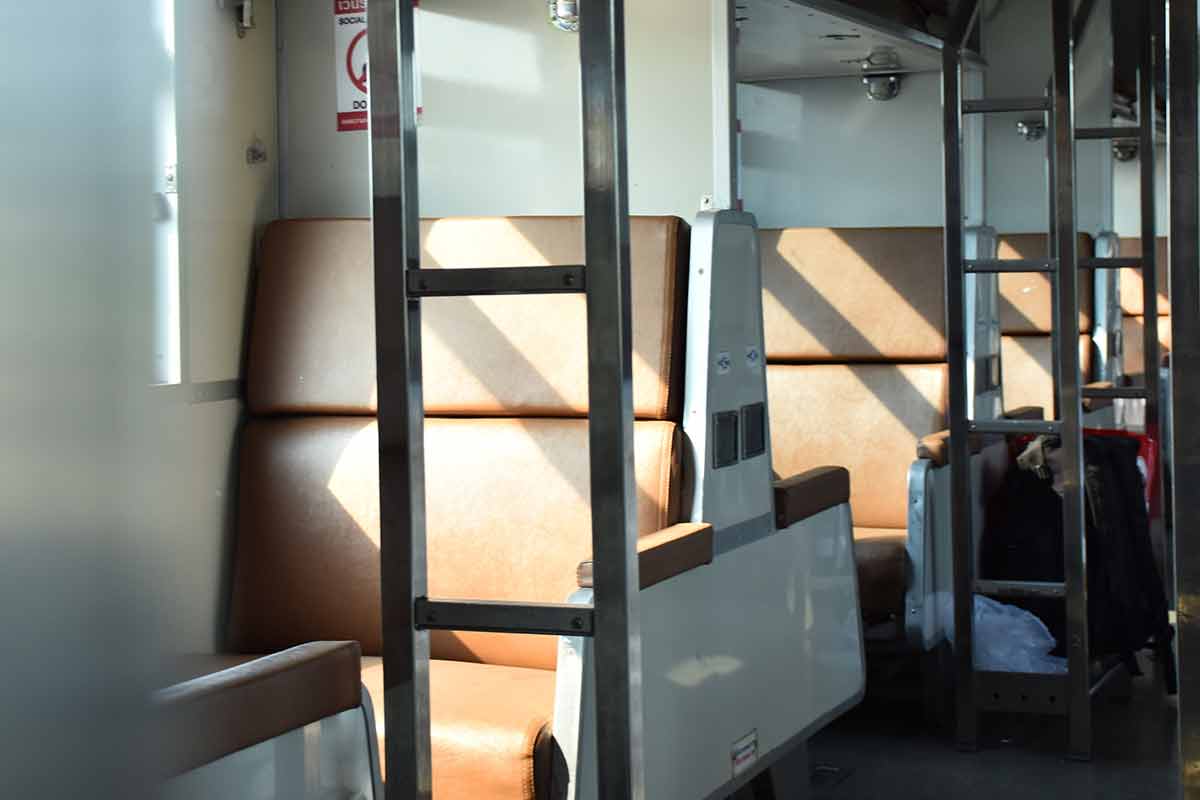 If you want to get from Chiang Mai or Bangkok to Phuket, then we recommend getting an internal flight, and you can choose among low cost companies of AirAsia, VietjetAir.com or Thai Airways to get the best deals.
🏆 Winner: Thailand
Bali vs Thailand: Which will you visit?
Both Thailand and Bali are Southeastern destinations worth visiting and we think you should aim to travel to both places if you can.
We also understand that you might have a limited time available and we think that your final decision should be based on when you're planning to travel, your travel budget and the type of things that you wish to do.
Whether you end up choosing Bali vs Thailand or vice versa, make sure to come back to explore the other destination as soon as possible!
Will you be traveling soon? Before you do, be sure to take a look at our sustainable travel tips to ensure your trip has a positive environmental impact.
---
Dear responsible traveler: This post may contain affiliate links, which means, if you click through and make a purchase, book a tour or a hotel, we may earn a small commission. This is at no additional cost to you. Your support means a lot and helps us to maintain the quality of this site.