When comparing Amsterdam vs Rotterdam, which city should you visit?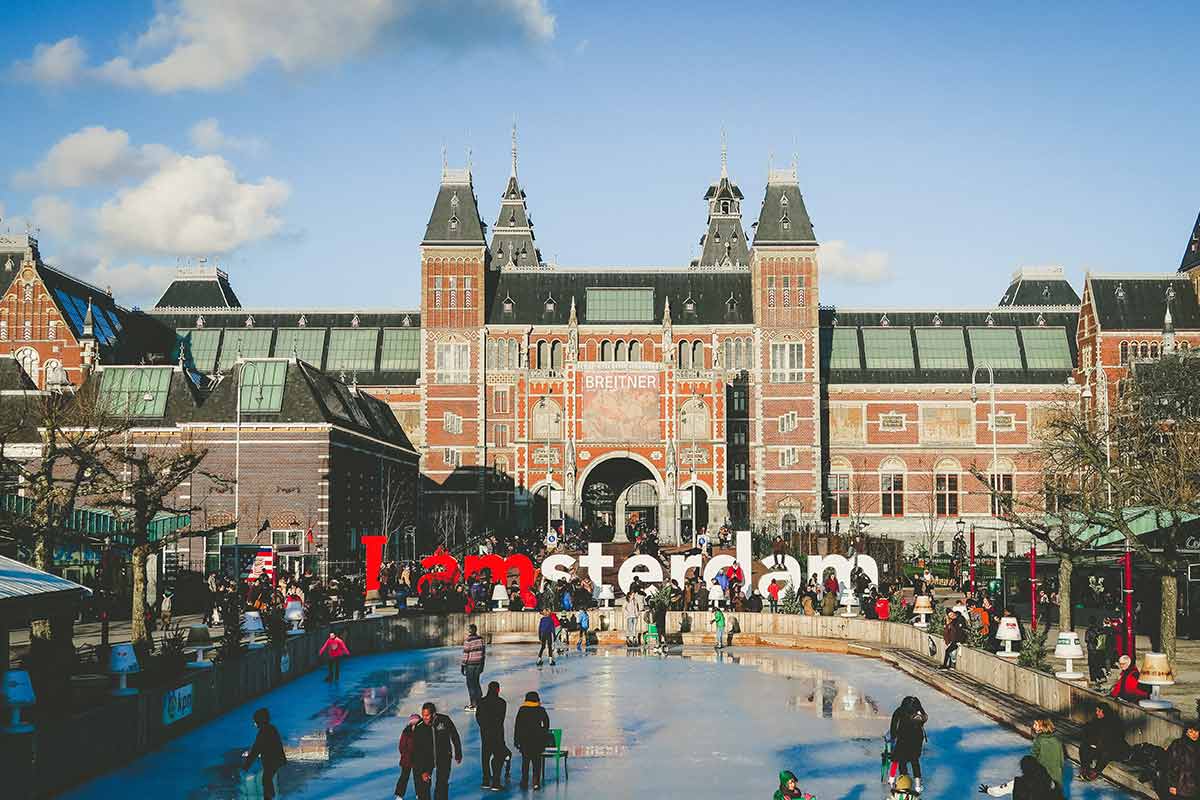 Holland is one of the most picturesque and temperate spots in Europe. The coastal regions of the Netherlands have two of the most famous cities in the whole country: Amsterdam and Rotterdam.
Amsterdam vs Rotterdam
Both are famous, or infamous, for many integral parts of their culture that the outside world deems culturally important or intriguing.
The current skylines of both cities were very similar before the second world war, but due to the bombings back in the day, Rotterdam lost a lot of its medieval architecture.
Rotterdam had to rebuild, thus making it instantly seem like the more modern city of the two.
So which one should you visit? And which city is the best to live in?
Amsterdam
The capital city of The Netherlands and the most populous city in the whole country, Amsterdam is Holland's beating heart.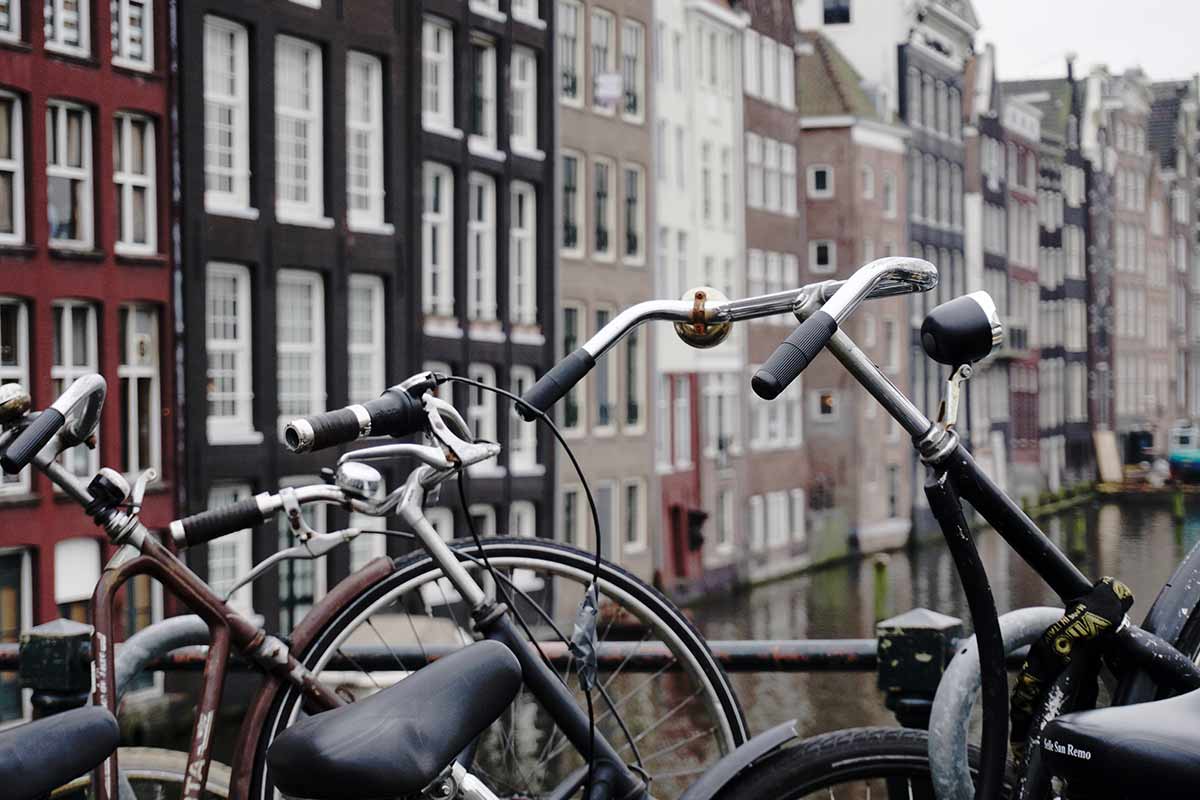 Van Gogh, Rembrandt, and Anne Frank are some of the iconic former residents of the historic city, which has remnants of the 9th century still standing.
You've heard of UK and US residents visiting here for budget city breaks, so why would you want to come here?
Why visit Amsterdam?
It isn't what the media may portray it as. Amsterdam is a city of perpetual canals, iconic architecture and amazing history.
Amsterdam's contemporary art scene is an exhilarating thrill ride with an international twinge.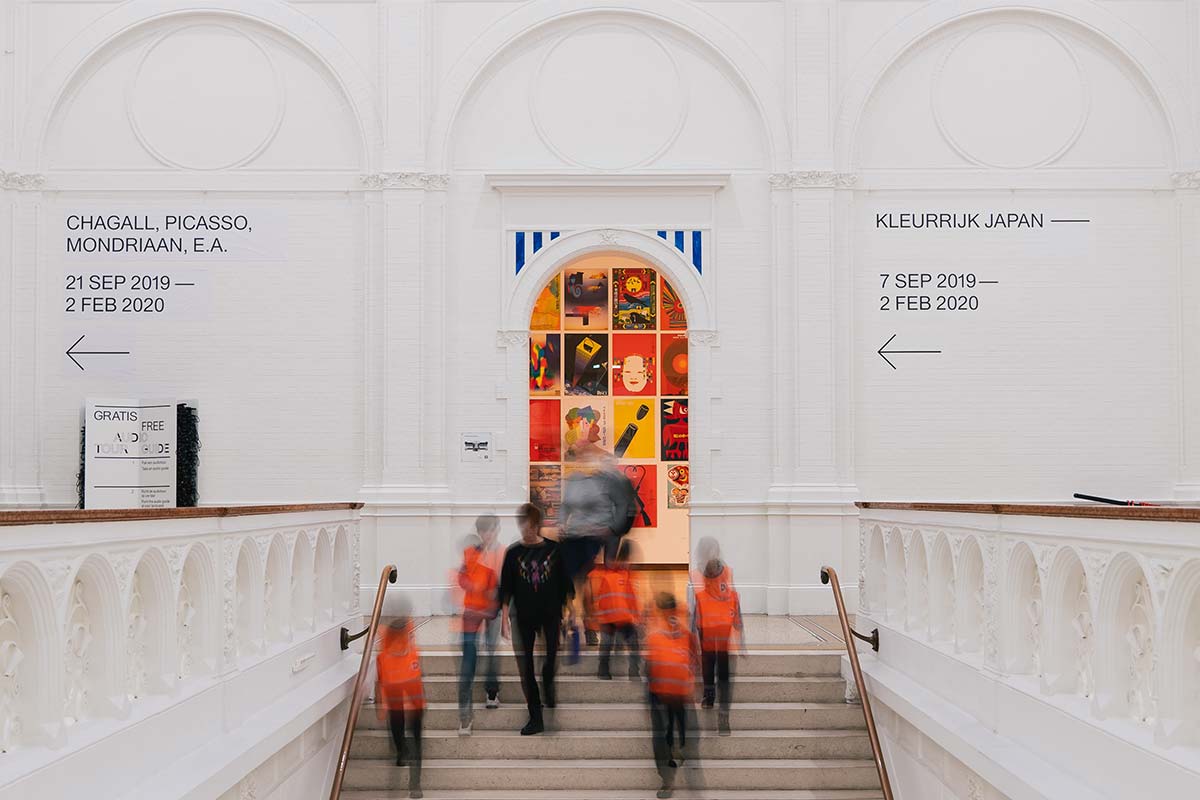 The city has some of the best museums including the Stedelijk, which may look like a giant bathtub from outside, but its temporary exhibitions are avant-garde and highly rated by locals and visitors alike.
There is no getting away from it – Amsterdam is a lowland metropolis with very flat ground. This is why it makes it a perfect city for cycling everywhere. This is what thousands of natives do every day.
One of Amsterdam's biggest draws by far is that city has completely dodged the soaring skyscrapers that have scarred so many cities in Europe.
The Amsterdam townhouses are the symbols of the city, and the canals make it uniquely Dutch.
Cost of Living Amsterdam
According to numbeo.com, the average living costs in Amsterdam are lower than you'd expect for a city. In terms of overall costs, it's a cheaper capital city to live in than London or even New York, for example.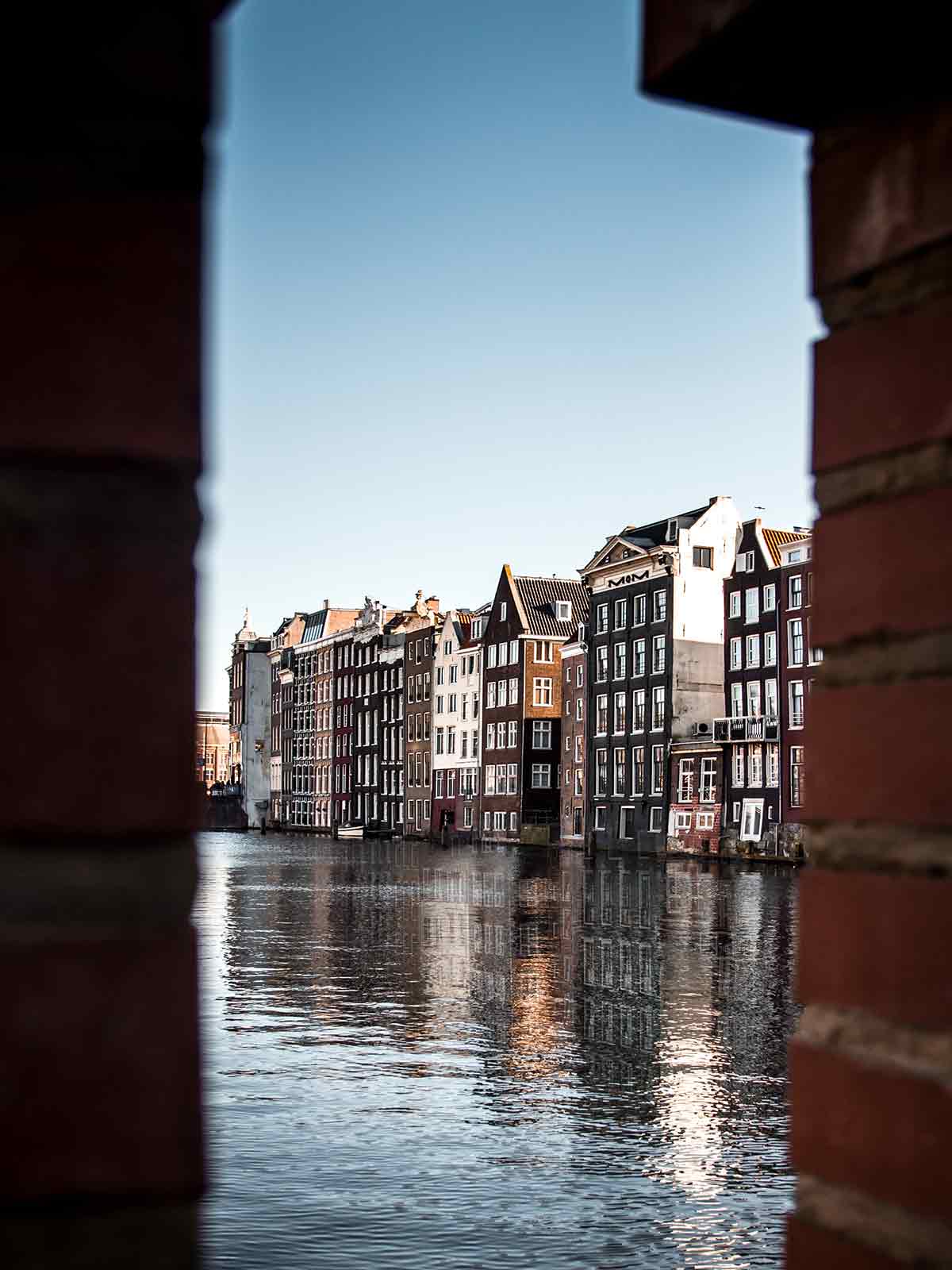 The day-to-day stuff such as groceries and auto costs are slightly higher, but the rent and house prices are considerably lower.
Here are some of the numbers:
Family of four estimated monthly costs are 2,951.44£ (3,287.77€) without rent (using our estimator).
A single person estimated monthly costs are 825.72£ (919.81€) without rent.
Cost of living index in Amsterdam is 1.57% higher than in London.
Rent in Amsterdam is, on average, 16.71% lower than in London.

Also according to numbeo.com, Amsterdam has the 7th Most Expensive Gasoline per liter in the World.

This just shows how important it is for the new residents or visitors to Amsterdam to figure out they need to invest in a bicycle.

Read some more detailed information on the cost of living in Amsterdam if you're thinking of moving in the short term.

Best time to visit Amsterdam

We recommend to completely avoid peak season in the Dutch capital since the crowds become completely unbearable. Amsterdam has become too busy. The best time to visit the city is late spring or early fall.

Tram in Amsterdam

To avoid crazy crowds while still enjoying good weather, we recommend visiting Amsterdam in April, May, September or even as late in the year as October.

Although you have to be lucky with the weather, crowds in Amsterdam are much more bearable outside peak season.

If you want to avoid cold, wet and windy weather avoid the Winter and Autumn period from November to February.

May is arguably the best month to visit Amsterdam in 2021 because of the relaxed COVID laws and the best weather.

There are some days in May where it can be busy. For example, on May 1 when most of Europe, including neighboring Europe, celebrate Labor Day.

Although not a public holiday in the Netherlands, the public holiday will make Amsterdam more crowded than other days. Two other potential busy days can be May 4 (Remembrance Day) and May 5 (Liberation Day).

Is Amsterdam Safe?

Amsterdam can be rife with pickpocketing and other petty crime. This is due to the tourist targeting and the exploitation of tourists that make the most of the recreational drug-taking scene in the city.

Red Light District

Most notably, magic mushrooms were declared as illegal a number of years ago due to incidents relating to tourists not taking necessary precautions and making life-threatening mistakes.

Some parts of the city such as the Red Light District are pretty dangerous at night due to gang activity and the control of legal prostitution.

Police have a hard time controlling criminal elements due to the immensely crazy nature of the Red Light District itself.

We would recommend steering clear of the Red Light District at night, but it can be a useful shortcut to the tourist spots during the daytime.

See this guide to safety in Amsterdam for practical safety tips. One of the biggest dangers of the city that most visitors don't consider is the tram system.

You wouldn't even consider it, but it is honestly one of the most dangerous aspects of the city since they run so quietly.

You'd be surprised as to just how many accidents occur in the city relating to trams and tourists.

According to The Economist, Amsterdam is the 6th safest major city in the world and number 1 in Europe. However, we would amend that statement by saying that Amsterdam isn't the safest city in the country.

Get yourself an Amsterdam Canal cruise and discover exactly why Amsterdam's canals have been declared a UNESCO World Heritage Site.

Rotterdam

A major logistic and economic center found in the Dutch lowlands, Rotterdam is officially Europe's largest seaport.

Welcome to Rotterdam

As of this year, it has a population of 651,446 and is, quite surprisingly, home to over 180 nationalities. Rotterdam is known for its university culture, riverside, maritime heritage, and modern architecture.

The near-decimation of the city in World War II has resulted in a unique architectural landscape, including skyscrapers designed by architects such as Rem Koolhaas, Piet Blom, and Ben van Berkel.

Is Rotterdam Worth Visiting?

Rotterdam has many attractions and tourist spots that make the city worth visiting.

Why visit Rotterdam?

The Markthal is a hive of communities coming together at weekends, when its fruits, vegetables, olive oils, cheeses, and other delicacies are sold by the barrel full.

We would suggest coming here for the atmosphere, but many visit just to see the incredible structure.

Created with Dutch ingenuity, it is also home to offices, apartments, and contemporary artworks, making it much more than a place to buy potatoes.

Impressive cities, most of the time, have impressive art museums. This is also apparent with Rotterdam, as it is a city home to works by the likes of Monet, Kandinsky, Dali, and Munch.

Rotterdam also has some of the best restaurants in the country, some of which may be featured in the world-renowned Michelin Guide.

Cost of living in Rotterdam?

According to numbeo.com, Rotterdam is considerably cheaper than Amsterdam when it comes to day-to-day expenses as well as rent and property prices.

Trendy living in Rotterdam

This is surprising since Rotterdam tends to have new-builds rather than the classic Dutch townhouses.

The amenities are new and you're less likely to need repairs yet the prices are lower. This makes Rotterdam a serious contender if you're looking for the ideal place to live.

If you work in the center of Amsterdam it would still make sense to live in Amsterdam, but if you decide to live in Rotterdam for remote work, it works better than living in Amsterdam. ]

Here are some figures provided by numbeo.com:

Family of four estimated monthly costs are 2,546.98£ (2,837.21€) without rent (using our estimator).
A single person estimated monthly costs are 719.72£ (801.74€) without rent.
Cost of living index in Rotterdam is 9.37% lower than in London.
Rent in Rotterdam is, on average, 39.87% lower than in London.

Best time to visit Rotterdam

The best time to visit Rotterdam from a barometer's perspective is that the weather and climate aren't too dissimilar from Amsterdam's, so don't expect any sort of tropical changes.

One of the best reasons to visit Rotterdam is that there is not a particular time of year that we would recommend to you based on the premise of 'beating the tourist rush.'

Keeping warm in Rotterdam

Fact is, Rotterdam isn't nearly as popular of a city to visit as a tourist as Amsterdam.

In fact, we can say with certainty that Rotterdam has its busy period at the same time as its slow period, so impromptu visits shouldn't cost too much. Rooms at the ART Hotel can be reserved at modest prices.

We would suggest visiting during the Summer months just to be safe from rainfall and cold weather, but it's great to know it's not as busy as Amsterdam.

How to get from Amsterdam to Rotterdam?

It's quite possible to get from Amsterdam to Rotterdam by road within an hour, which is a great reason to include both cities on a single and incredible trip.

Easily get from Amsterdam to Rotterdam by train

Don't forget: both cities vary in every aspect but they are both equally worth visiting. Dutch Railways (NS) operates a train from Amsterdam Centraal to Rotterdam Centraal every 15 minutes.

Tickets cost 11€ – 26€ and the journey takes 40 minutes. Both cities have everything you need to make your trip enjoyable, so why not check them both out?

If traveling soon, we recommend getting the Rotterdam City Card so you can get up to 50% off a host of activities (and even transport) in the city.

Amsterdam vs Rotterdam: Conclusion

We can appreciate everything Holland when visiting both of these cities.

They both offer differing perspectives on what it means to be Dutch.

One has the glamour of being a modern metropolis with relaxed ideals, whilst the other is the progressive yet traditional-looking city we all know and love.

Our verdict is that if we had to live in one of these cities it would have to be Rotterdam. The cost of living is considerably lower whilst the quality of life is better.

If we had to visit just one city, however, it has to be Amsterdam.

It is an essential tourist spot that represents the rest of the country, and for a good reason. Book your trip today!

---

This post contains affiliate links, meaning, if you click through and make a purchase or sign up for a program, we may earn a commission. This is at no additional cost to you.