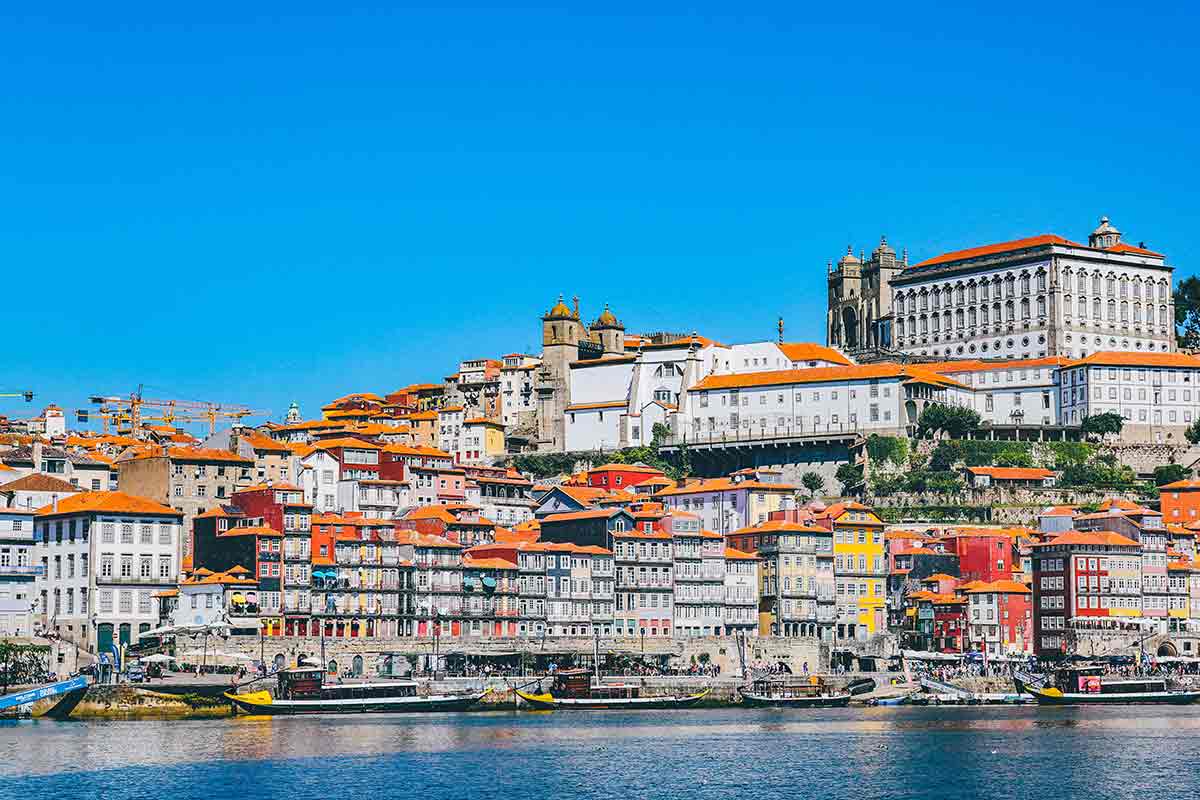 Welcome to this 3 days in Porto itinerary.
For anyone with limited time, 3-4 days is enough to see the main attractions and get acquainted with the Portuguese culture and customs.
As well as moving around Porto, using the tram, taxis and other modes of public transport you can join dedicated tours that will give you chance to see some of the towns that lie on the outskirts.
3 Days in Porto
Porto is one of Portugal's top rated destinations. With an abundance of culture and many things to do and see, it's easy to fall in love with the city.
We have already written a 3 days in Lisbon itinerary (which is the first port of call for many) because we know how precious your time is.
Now, let's look at the best time to go to Porto after a few words on your stay duration, as well as what you can expect to get up to in just 3 days.
How Many Days to Spend in Porto?
We've written more on how many days to spend in Porto but for those with little time and want to visit the city, we'd suggest a minimum of 3 days in Porto.
This will allow time to see the top rated sights, and also get a real feel for this vibrant Portuguese city.
If you're an active person, why not consider including a 3-hour electric bike-guided tour to your stay and explore the city's must-see spots?
Most of the destinations are within the city, with the exception of a couple which we will explore below.
Best Time to Visit Porto
Porto experiences a moderate climate, meaning it's great to visit throughout the year.However, the best time to visit for weather would be between May to September, where the temperatures are at their warmest.
The average temperatures during these months range from 67-74°F, with the hottest month being August with averages of 74°F and highs of up to 77°F.
Rain is also at its lowest during this season. July and August are the driest, with each receiving less than an inch of rain.
The winter months are a lot cooler, with averages of 52-57°F. Rainfall is at its highest during this time of year, which is important to consider whether this will affect your plans in the city.
December is the rainiest month, with up to 7 inches falling throughout. January and February are also quite wet, with around 6.5 inches of precipitation for each respectively.
Most find late spring or early autumn a good time for getting deals at hotels such as Torel Avantgarde and to see less tourists in general.
Porto 3 day itinerary
Below we have outlined our custom 3 day itinerary to Porto.
This includes all of the top rated destinations, and also to get a taster into Porto's culture and flair.
Day 1:
Arriving into Porto, our first stop is to the Luis I Bridge, which is one of the most beautiful throughout the country.

There is a nice park on the edge with great views of the bridge, so one can sit and have a picnic whilst taking in the scene.
After lunch, we then head to Clérigos Tower. The viewpoint from the top is one of the best in the city, and you will see an abundance of orange roofs which nicely contrast with the blue hue of the Douro River.
We recommend watching the sunset at this spot. For sustainable stays by the bridge, see Red House By The River which is a couples favorite.
Day 2:
Waking up early on our second day, we will now head to Douro Valley. The Douro Valley is well known for being the Portuguese home of wine, with rows upon rows of mountains carved out for production.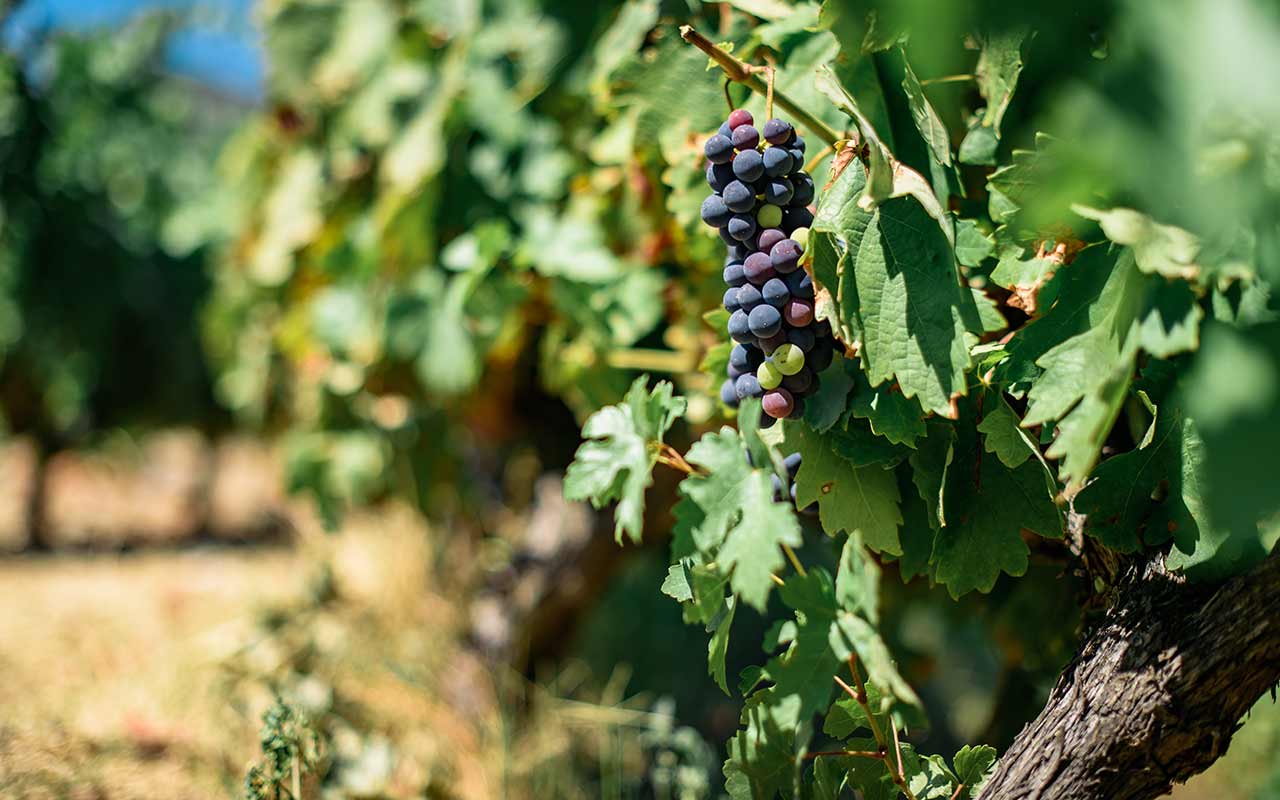 Learn about winemaking and taste the best wines at Duoro Valley with a valley tour with cruise (including wine tasting, and lunch).
After tasting and marveling at the scenic site, we now head back to Porto, and to the area of Cais Da Ribeira.
Here we will enjoy a dinner by the water, with the picturesque and romantic setting perfect heading into the night.
Day 3:
On our final day, we will wake up early and head to the São Bento train station. This station is one of the most beautiful in all of the Iberian Peninsula, so we recommend factoring in some time to explore this gem.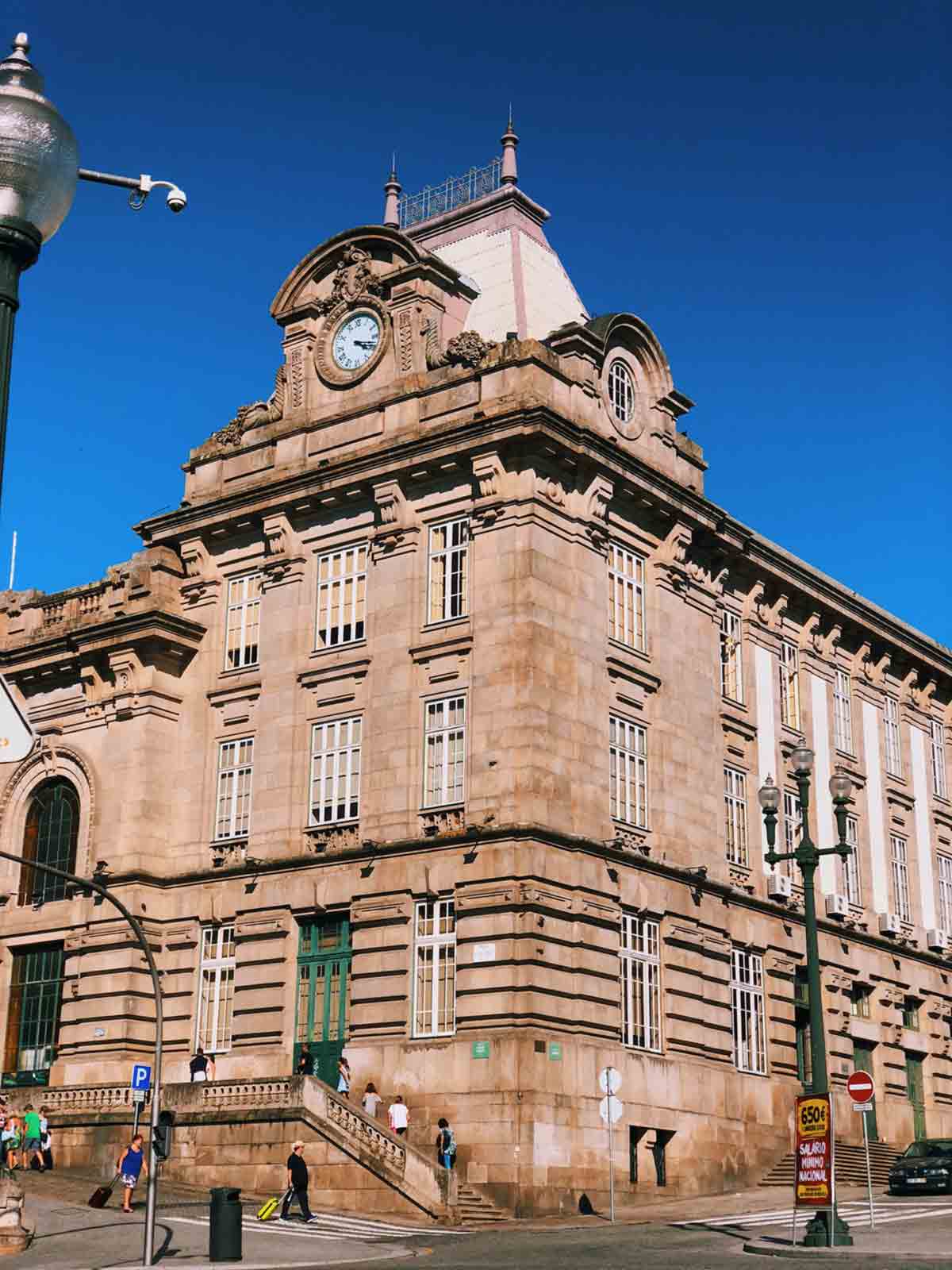 Then take the one-hour train from the station to the historic town of Guimarães. Upon arrival, we will first head to the Teleférico de Penha, which gives the best views of the town.
After, we will then have lunch in the historical center, surrounded by the beautiful Padrao do Salado and Nossa Senhora da Consolacao.
Then, after lunch, we will head to the imposing Castelo de Guimarares. After, we will take the train back to Porto, and then back to your hotel.
If you do decide to stay in Guimaraes and head back to Porto the next morning, then Eco Hotel Mestre de Avis is one of our favorite picks here.
Day Trips From Porto
Doing a day trip from Porto should give you the chance to see more than you usually would but within a much shorter time frame.
Douro Valley
This stunning and picturesque valley is known for being a major production site of wine.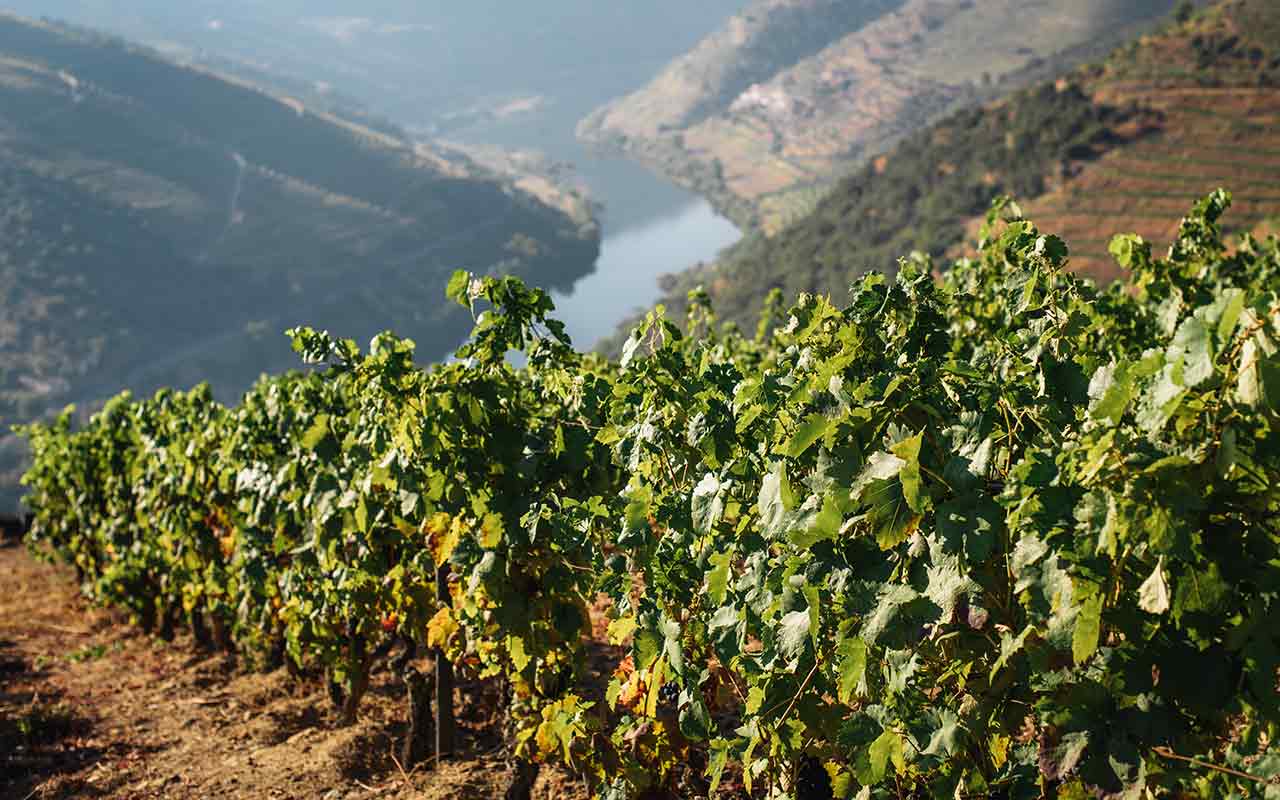 The area can be best accessed by joining a full day tour, where you'll also be able to visit wineries and try out some of the best cases in the country.
A UNESCO world heritage site, the Douro Valley is the oldest wine-growing region in the World to have not changed its area perimeters of production.
Guimarães
Lying roughly an hour north of Porto, this town is famous for once being the capital of Portugal, and where Portugal's first king – Afonso Henriques – was baptized.

Some of the best things to see here include the well-preserved ruins of Castelo de Guimarares and the Palace of the Dukes of Braganca, whose well-trimmed gardens are some of the most beautiful in the country.
The historical center is also a must-visit, with lots of colonial and colorful buildings lining the cobblestone-laden streets.
Things to do in Porto
With a plethora of things to do in Porto let's start by taking looking at the popular activities that you wouldn't want to miss out on during your visit:
Clérigos Tower and Viewpoint
The infamous church was built by Nicolau Nasoni during the 18th Century and has many Roman and Baroque features such as shells and garlands.

You can Conveniently enjoy the panoramic views of Porto at Clérigos Tower And Viewpoint with a skip-the-line entrance ticket.
There are 240 steps to climb before reaching the top. Standing at 76 meters, the views of the city from the tower are amazing.
São Bento Station
One of the most symbolic railway stations in Portugal, São Bento is a must-visit destination when in Porto.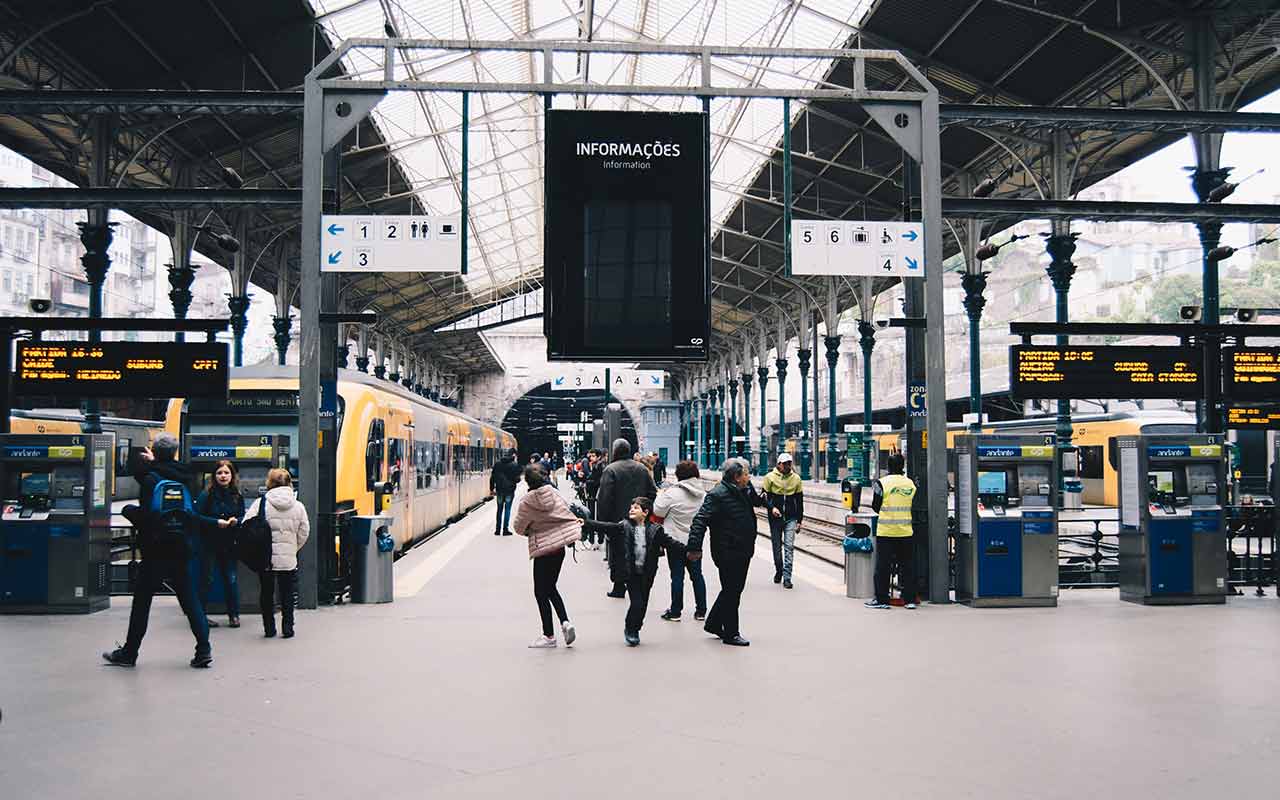 It is composed of three different levels made out of granite and is covered in azulejo tiles as well as the stunning blue and white flowers which stretch across the walls of the rooms.
Cais da Ribeira
This district is one of the most beautiful and colorful in Porto. Located on the edge of the Douro River, there are lots of restaurants and bars lining the waterfront.

It has amazing views over the Dom Luís I Bridge and Vila Nova da Gaia, especially when the sun begins to set.
Porto Itinerary Map
See the map below to accompany our 3 days in Porto itinerary:
Porto Travel Tips
Traveling to Porto in the summer months will promise the most consistent warm temperatures and rain-free days.
If you'll be traveling to Porto on a shoestring budget, or as a backpacker. Why not check out some of the Top Rated Hostels as a way to strategically save cash for other activities?
The best areas to stay in Porto are Ribeira and Centro-Baixa for the overall atmosphere.
Remember to get your FREE travel insurance quote from SafetyWing to receive fully comprehensive support when it comes to unforeseen travel complications.
For those looking for authentic restaurants and bars then head to Rua das Flores.
We recommend buying the Porto Card starting at just a few Euros, which includes unlimited travel for two, three or more days.
Unlike many other countries, tipping in Portugal is not mandatory, so don't feel pressured to pay tips unless you want to.
3 Days in Porto: Final Words
Now you should have some ideas of how to spend your time in this beautiful city.
Got more time in Portugal? See this guide which looks at Lisbon vs Porto if you are undecided which city to visit first.
---
This post contains affiliate links, meaning, if you click through and make a purchase or sign up for a program, we may earn a commission. This is at no additional cost to you.