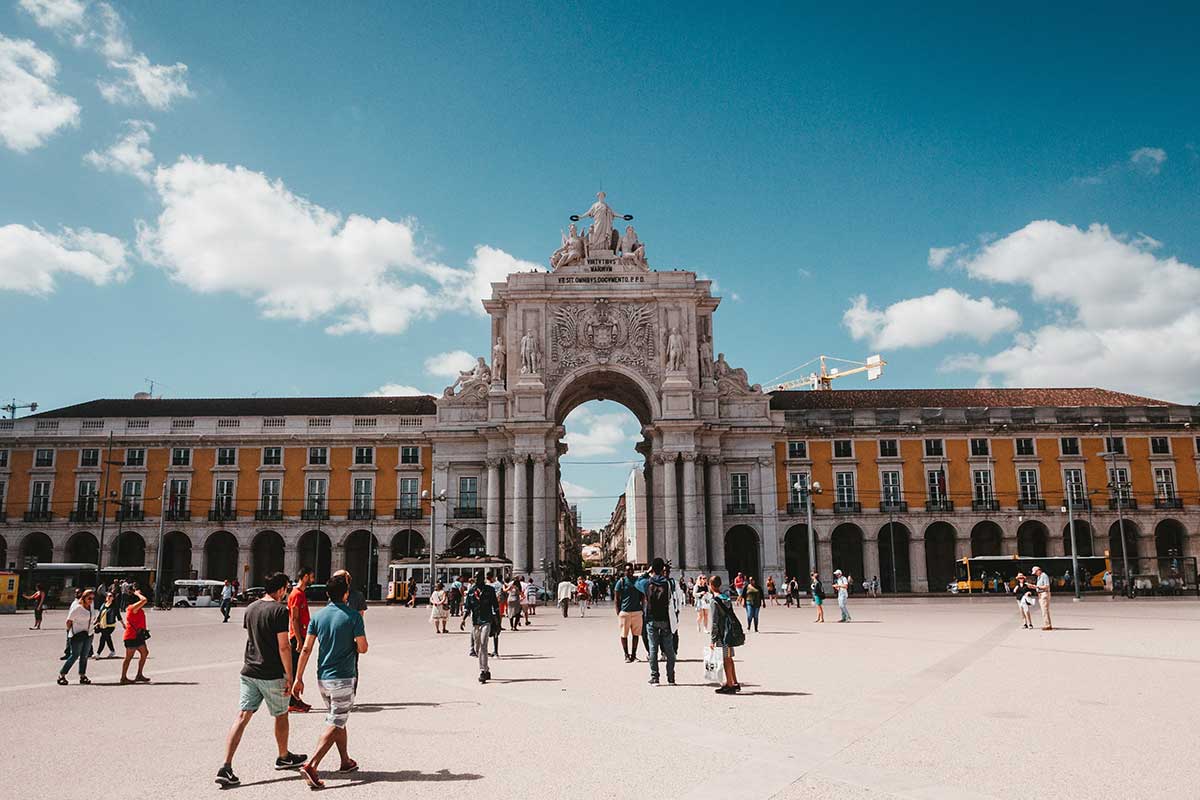 Welcome to this 3 days in Lisbon itinerary.
The capital of Portugal is teeming with must-visit destinations, as well as some lesser-known spots that should be explored.
We feel that 3-4 Days is enough to see everything, get to know the city well, and breathe in the Portuguese culture and customs.
As well as moving around Lisbon, there are a couple of buses that will need to be taken in order to visit some of the destinations outside of the city, such as Sintra.
3 Days in Lisbon
Your time is precious, so let's look at the best time to go to Lisbon so you can ensure the weather is on your side during your short visit to the city.
Although Lisbon is seen as one of the safety cities in Europe, if you are at all concerned about travel safety in Lisbon be sure to refer to our safety guide.
Best Time to Visit Lisbon
The good news is that Lisbon is an all-around great destination to visit, regardless of the time of year. Of course, different times of the year offer benefits over others, which we'll look at now.
The summer months of June until September are the hottest time to visit, with averages between 72°F and 77°F.
The highs can reach up to 83°F in July and August, which are the overall hottest months. There's also a lot less rain in the summer, recording on average a few days of rain for each month.
The winter is a lot colder, with the coldest months being December and January. On average, temperatures range around 54°F for these months, with highs of 59°F and lows of 47°F.
Rainfall it at its heaviest during these months. November and December are usually the wettest, with around 25 days of rain each.
The shoulder seasons of Spring and Autumn are also great times to visit. Average temperatures range from 63-68°F, with highs of 74°F and lows of 52°F.
Not to mention, during these pleasant times, you'll get better deals on sought after hotels such as turim boulevard while staying here.
Precipitation levels are between the Summer and Winter levels, with October averaging around 20 days of rain. March and April average around 10-15 days of rainfall.
Also, whatever season you're visiting, the Lisbon Card Pass is worth purchasing as most spots covered are available all year round!
3 Days in Lisbon
Here's our 3 day Lisbon itinerary which we feel best covers this magnificent city. It's not extreme on-time efficiency, which means there will be a few hours free here and there.
Day 1:
Upon arrival, this day will all be about Lisbon and breathing in its unique culture and vibe. Depending on the arrival time, the first day will be slower-paced and more relaxed.
The first stop will be to the imposing São Jorge Castle. Only an hour or two will be needed here to really take in the views, get great photos and also learn about the ancient fortress.
After, we'll head to the center to see the Lisbon Cathedral, which is one of the most stunning in the Iberian Peninsula. The evening is then yours to do whatever you would like!
With limited time to spare, situating yourself in a property such as Dare House would give you a stratigic positon from where to explore the city.
We recommend heading to a local Portuguese restaurant and bar to try different local cuisines, such as A Primavera Do Jerónimo.
Another recommendation we have is that if you want to make most of your day with ease and convenience try the city sailboat tour with drinks – even a better experience to see Lisbon at night.
Day 2:
Waking up early on our second day in the Capital, it's time to catch a train to Évora, a beautiful town located in the Alentejo region.
You'll have the morning and early afternoon here to explore Capela do Ossos and the Templo Romano.
There are lots of cute restaurants and café's in the centre to have some traditional Portuguese lunch.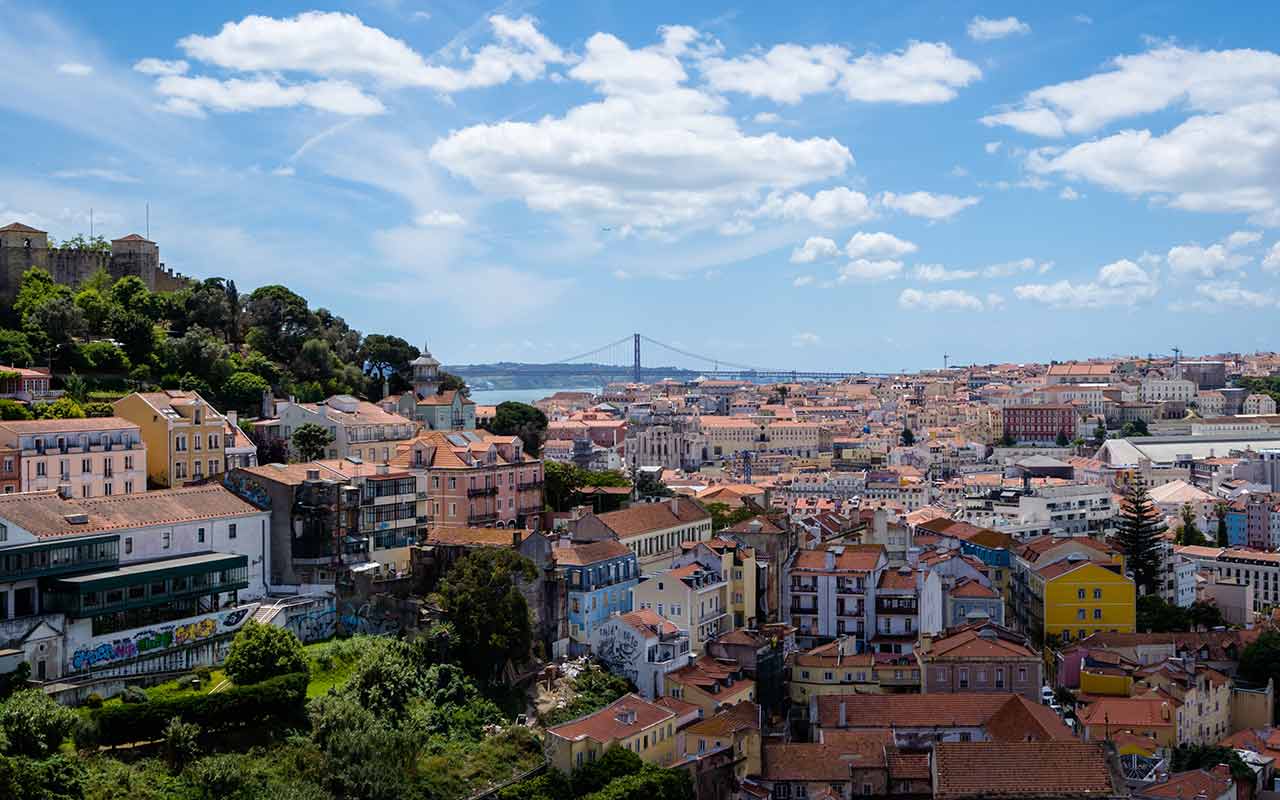 Arriving back in Lisbon around mid-afternoon, head up to Miradouro das Portas do Sol, which is an iconic viewpoint, and great to kick back whilst watching the sun go down.
If you feel time is running out and want to extend your stay, see this guide that suggests how many days in Lisbon you should book your stay for.
Day 3:
On our last day we'll be waking up early and heading to the Rossio train station, where we'll catch the train to Sintra.
It's an extremely popular destination, so trains leave to and from every half hour.
Once here, explore the picturesque town, and consider taking the tour bus, where its' route stops off along the majority of the most iconic destinations and spots.
Prior to arrving here, you can buy a skip-the-line entrance ticket for Pena Palace and Park to explore the spot without hassle.
Depending on when the return flight is, catch the train back to Lisbon and to the hotel to collect your luggage.
Day Trips From Lisbon
Doing a day trip from Lisbon will give you the opportunity to see much more than you usually would but within a much shorter time frame.
Think culture, sacred sight, open countryside view, off the beaten track neighbourhoods and much more.
Sintra
Only takes half an hour by train to arrive, and is one of the must-sees in the region.
There are lots of things to see in Sintra. Castelo dos Mouros is a Moorish fortress with stunning coastline views.
The Quinta da Regaleira and National Palaca of Pena are two of the most beautiful architectural designs in Portugal.
If time is not an issue, then the Sintra-Cascais Natural Park is great for exploring, with lots of beaches, cliffs and dunes.
Évora
Another great gem to explore, and can be reached within an hour and a half by train.
In this small university town, the best attraction to visit is Capela do Ossos, which is a small church with interior walls and ceilings made out of human bones and skulls.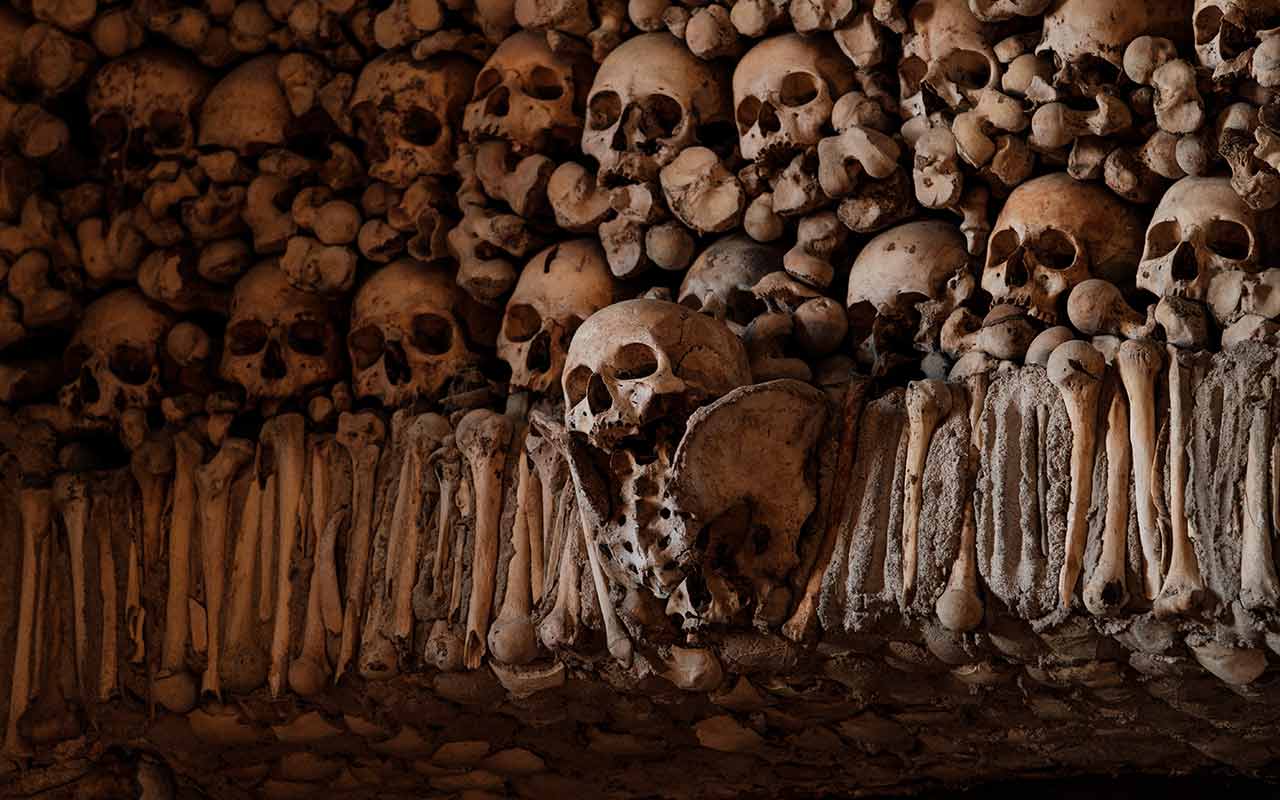 When exploring Évora, make sure to join the full day tour with wine tasting to skip the line in ticket queues and be guided to all the amazing spots in this beautiful town
Whilst here, also be sure to check out the Templo Romano, which are Roman ruins dating back to the 1st Century.
Things to Do in Lisbon
With so many things to do let's start by taking looking at the most popular activities that you wouldn't want to miss out on during your visit
São Jorge Castle
Built around the 1st century BC, this imposing castle has some of the most stunning views across Lisbon.
Featuring a Moorish complex with lots of architecture and features from that period, the Castelo de São Jorge still retains all eleven of its original fortified towers.
If you're want to stay close to the Castle and you love a good breakfast, the traditional Hotel da Baixa never fails to surprise it's guests.
Lisbon Cathedral
Also known as The Sé, is arguably the most important building in all of Lisbon. It was here where the Portuguese elite and noble both married and passed.
The ancient complex is located in the heart of the Lisbon City Centre, and features two massive clock towers, with gothic arches and medieval statues lurking inside.
Belém Tower
Known as the maritime gateway to Lisbon, this 16th-century bastion is a UNESCO world heritage site due to its importance as a symbol during Europe's era of discovery.
The four-story complex houses many architectural styles from its era and is made from lioz limestone. Explore this UNESCO World Heritage Site with a guided tour to know more about its history and significance.
Lisbon Itinerary Map
Below we'll share a map for this 3 days in Lisbon itinerary:
Lisbon Travel Tips
Travelling to Lisbon in the Spring and Summer months is best for those who want warm and undisturbed weather.
We recommend staying in the Baixa and Chiado neighborhoods, as they are all close to the action, and destinations and also great for local culture.
See our guide on safety in Portugal if you are concerned about safety issues or want more advice on how to avoid petty crime.
There are numerous ways of getting around Lisbon. We suggest using the metro which is well connected, and a lot cheaper than using taxis.
Be sure to try out some traditional Portuguese foods, such as Cozido à Portuguesa, Bacalhau, and Pastéis de Nata.
If you find yourself traveling to Lisbon on a more modest budget, or as a backpacker. Why not check out some of the Top Rated Hostels for a way to save money for other activities?
The Portuguese are very friendly people, and learning just a small bit of the language before will make the experience much warmer.

3 Days in Lisbon: Final Words

All in all, you should have some idea of how to spend your precious time in this beautiful city.

Got more time in Portugal? See this guide which looks at Lisbon vs Porto if you are undecided which city to visit first.