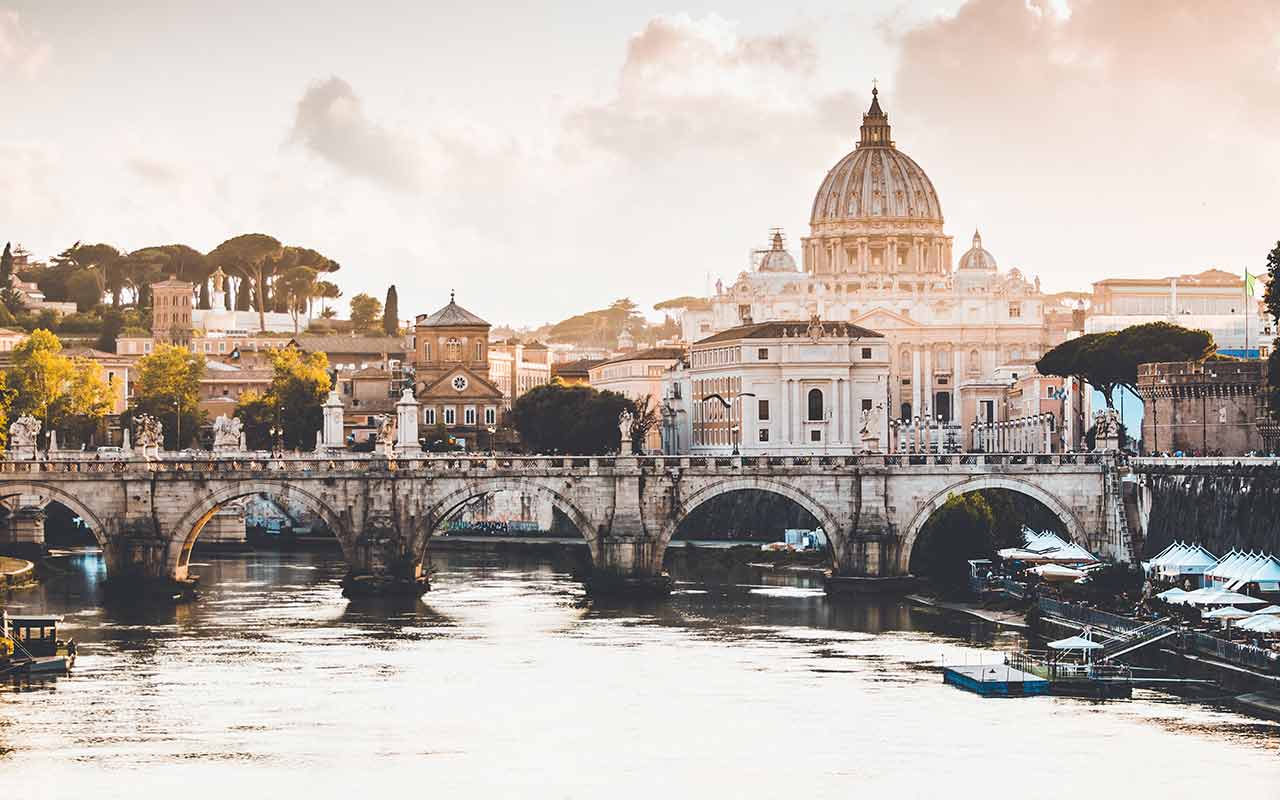 Rome is the capital of Italy and is also named the Eternal City. They say that one life is not enough to visit it all, and even after returning it still feels like the more you see of it, the more you want to keep exploring!
We already have a popular guide to 3 days in Rome but with this itinerary, we have crammed more in so you can see more in less time.
2 days in Rome itinerary
Rome itself is the ultimate Italian experience, and it has got everything you expect to experience whilst visiting Italy.
People are welcoming, the food is mouthwatering and its churches, old palaces, and museums all 'speak' thousands of years of human history.
These 2 days in Rome make up part of our 2 weeks in Italy travel guide.
Things do do in Rome (Day 1)
These are the landmarks we suggest adding to your 2 days in Rome itinerary to be done on your first day after arriving in the city.
Colosseum
Many people would agree that Italy is known for its architecture. The Colosseum is Italy's icon and the first place to visit when in Rome.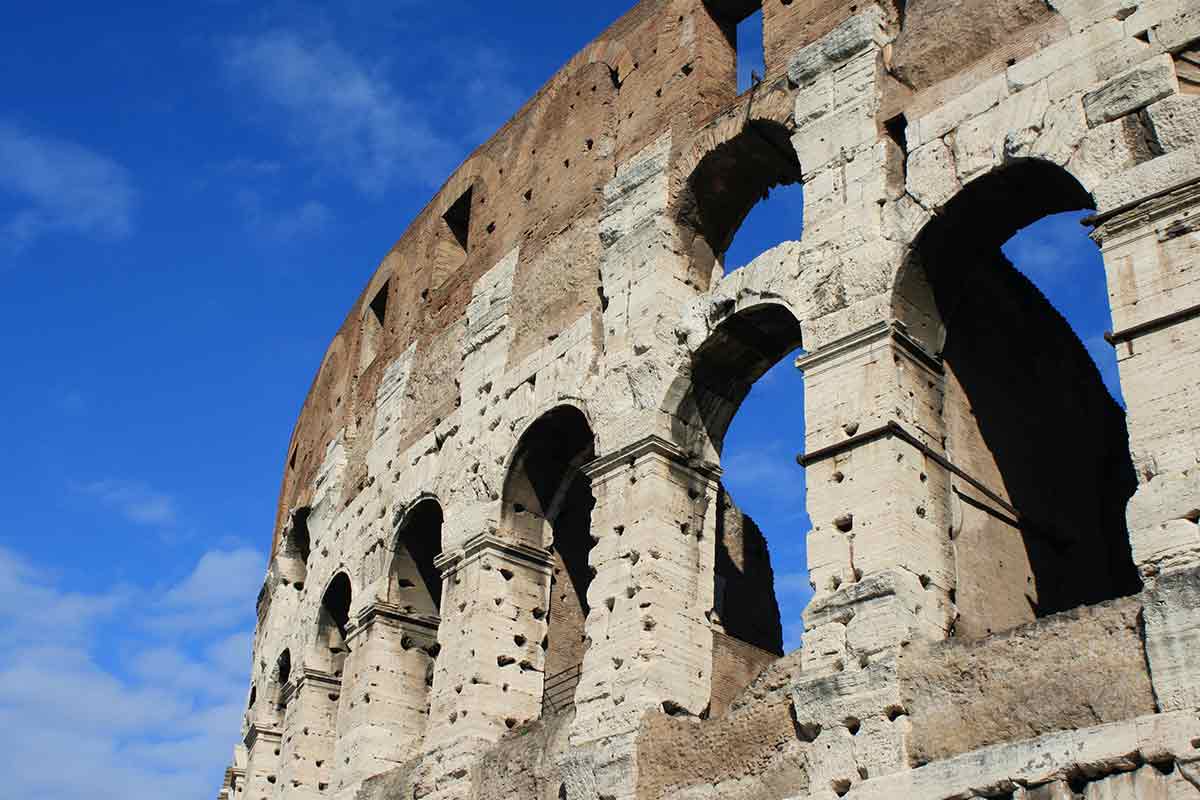 The Colosseum was the symbol of the Roman Empire where some of the bloodiest gladiator fights were taking place as a form of entertainment.
For a real step back in time to those golden imperial days, don't forget to see the Colosseum. You can buy a ticket valid for 24 hours which will allow you to visit Colosseum, Roman Forum and Palatine Hill.
Pantheon
This is one of the most well-preserved buildings of Rome. It was a former temple dedicated to the pagan Roman gods commissioned by Marcus Agrippa and in the year 609 AD was converted into a Christian church.
Take your time to walk around the temple and observe all the details of its unique dome architecture.
The Roman Forum
The Roman Forum is the place where the most important political and civil decisions were taken.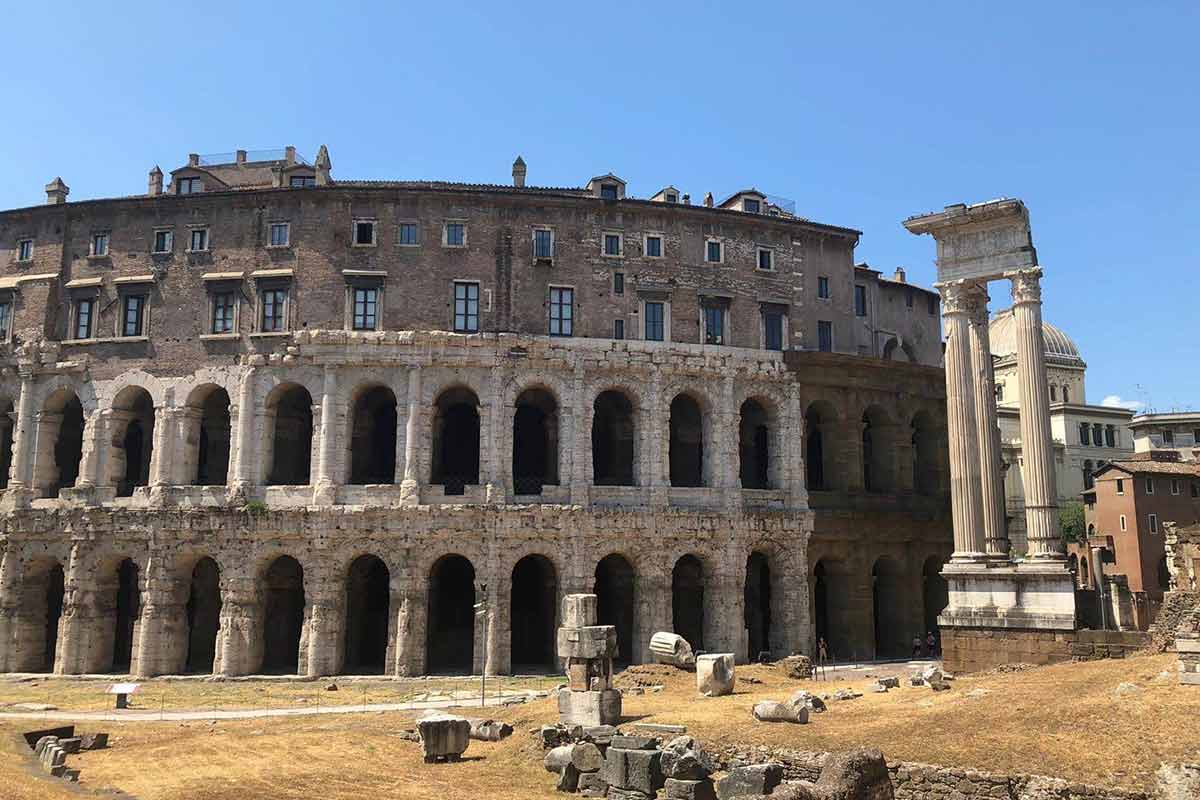 It's an archaeological site in the heart of Rome, and visiting what's left of its ancient streets and squares can give you an idea of the grandeur of the Roman Empire.
Navona Square
As locals will tell you, one of the must-see squares to visit in Rome during your first day is Piazza Navona. In the past this space was occupied by a stadium where Romans were watching the games.
The square is a great example of Baroque architecture and the main highlight is the Bernini fountain called 'Fountain of The Four Rivers'.
Trevi Fountain
The famous Trevi Fountain is one of the most photographed landmarks in Rome, and for us it's pretty clear to see why!
It's a stunning example of a Baroque fountain, and it appears in some Italian cinema masterpieces such as 'La Dolce Vita' by Fellini and Roman Holiday who date back to 1953.
Here it is a custom to turn your back and throw a coin inside the fountain. At the same time, you could make a wish or you'd just throw the coin in as a way of asking it for good luck.
Square of Spain
Along with the Spanish Steps, this public open space is another Baroque highlight in the heart of Rome.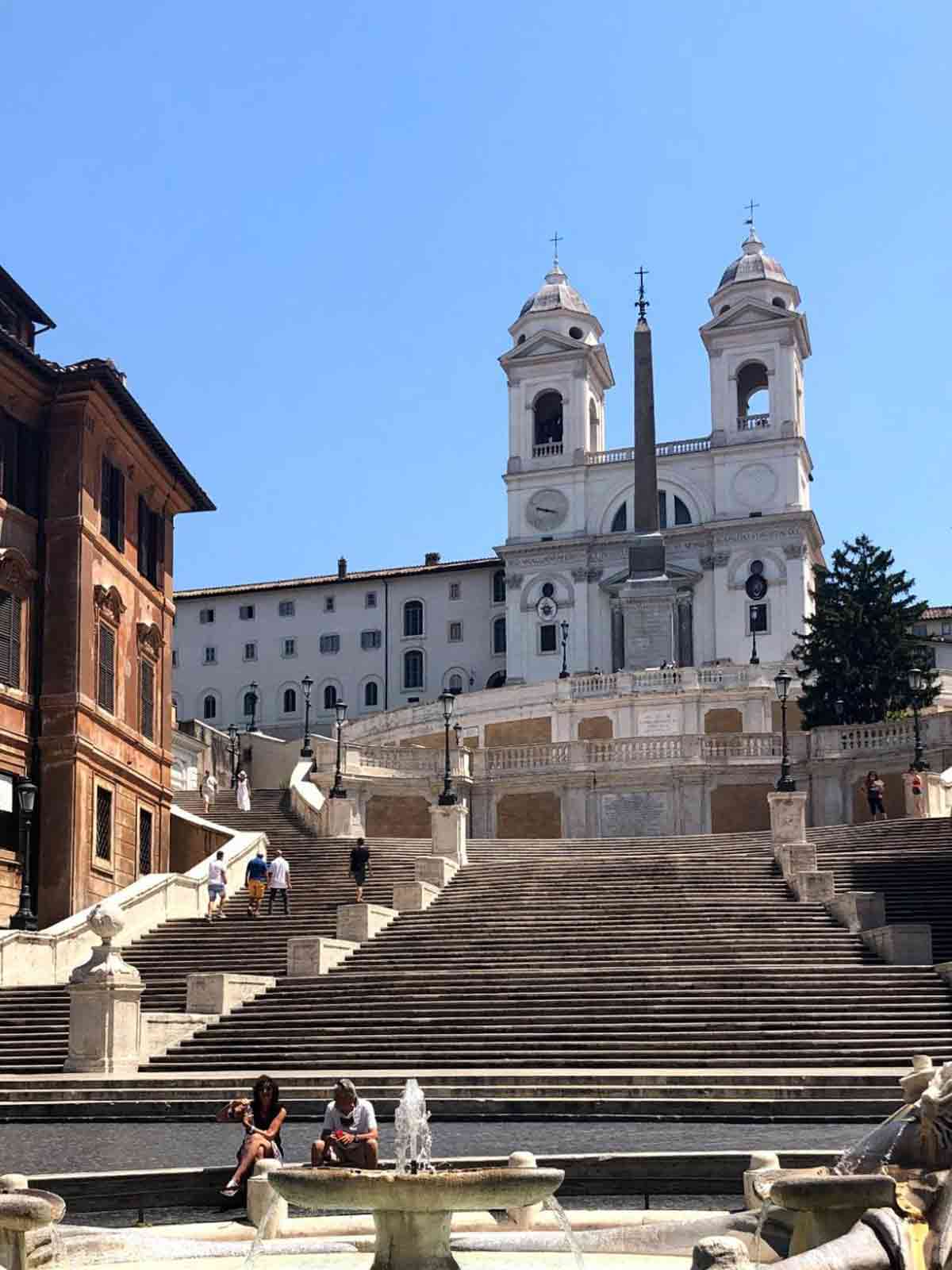 In the middle of the square, you can spot the Fontana della Barcaccia sculpted again by Pietro Bernini and his son, Gian Lorenzo, considered the successor of Michelangelo.
Things do do in Rome (Day 2)
These next set of landmarks in Rome are the ones that we suggest you visit on your second day after visiting all of the above.
Vatican City
Vatican City is a city-state and the smallest one in the world! Despite being so small, there's quite a lot to visit here.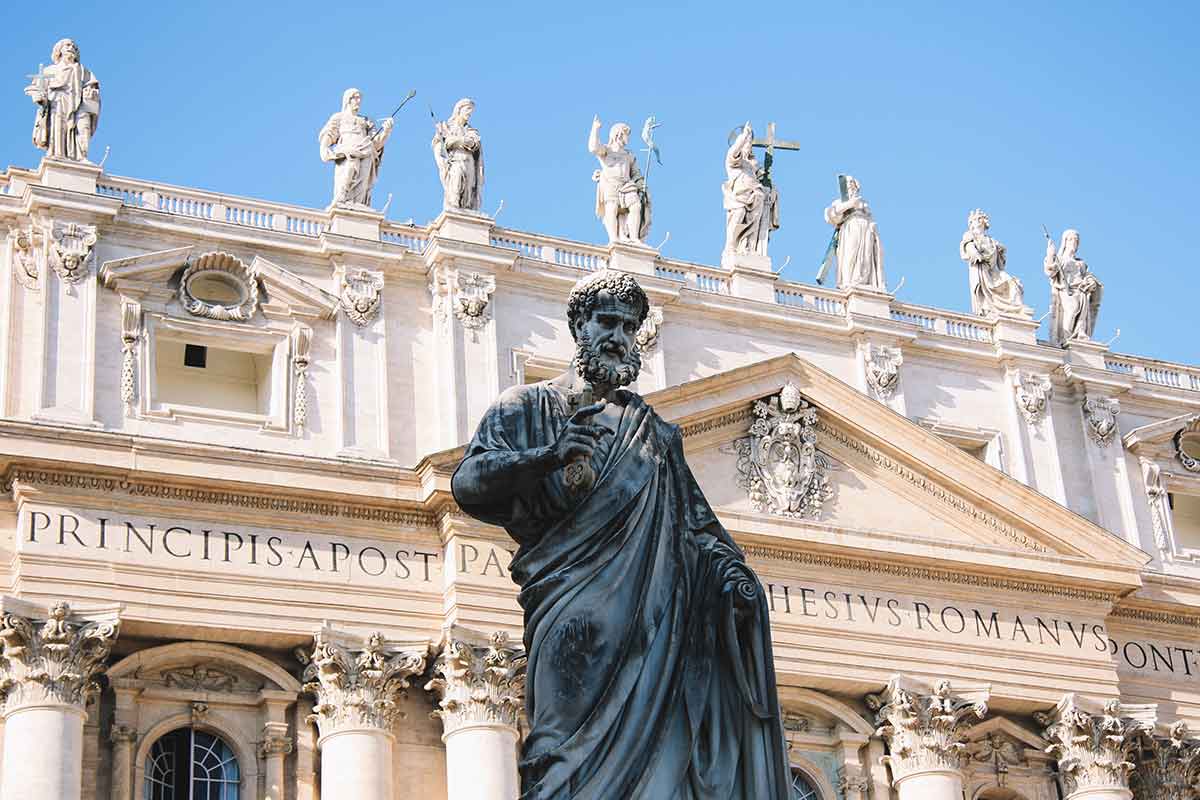 The St. Peter's Basilica, where the tomb of Saint Peter is located, Castel Sant'Angelo, the Vatican Museums and Michelangelo's Sistine Chapel.
Mausoleum of Hadrian
This is the mausoleum of Emperor Hadrian, but its functions changed over time. It was both a prison and a papal residence.
There's a secret passage connecting directly to Vatican City, and it was used in the past by popes seeking for protection in times of danger.
Mouth of Truth
This landmark is located in the Santa Maria in Cosmedin church, and it's a famous monument of a giant marble mask that, based on the legend, it was supposed to bite the hand of those who lied.
Here you'll see tons of people waiting to put their hands inside the big marble mouth!
Trastevere neighborhood
It's the 13th rione of Rome and one of the most authentic and vibrant places for nightlife in the city. We advise stopping here for dinner, the list of restaurants to try offers you enough options to stay here for months.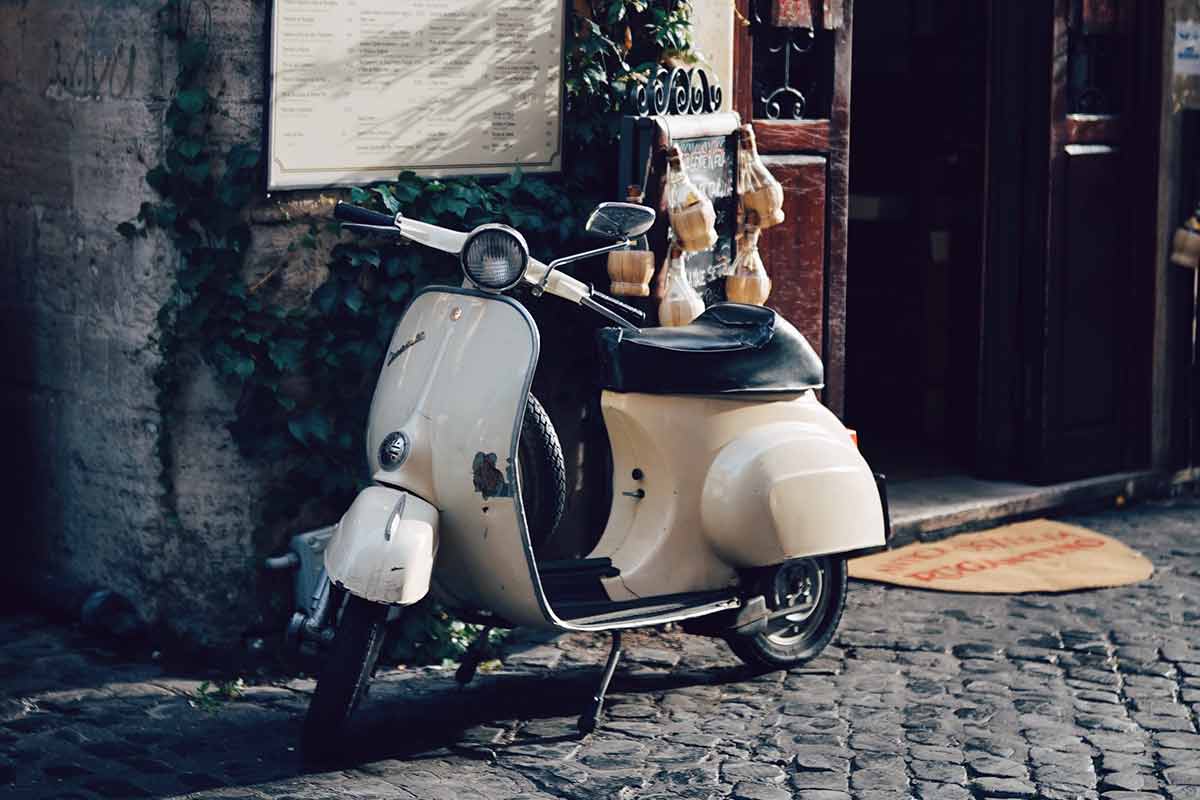 We tell people Venice is worth visiting for its food, but here two Roman-born dishes you have to try are: 'Carbonara' and 'Cacio e Pepe'. Try them at the restaurant Tonnarello and eat pasta directly from the pan!
People's Square
This would be the last of the squares you shouldn't miss visiting during your 2 days in Rome. It's a large square and in the middle of it stands an Egyptian obelisk of Ramesses II from Heliopolis.
On the northern side of the square is located the church Santa Maria del Popolo where the large canvas of 'The Crucifixion of Saint Peter' and 'Conversion of Saint Paul' are held. To enjoy the best of this 'piazza', walk up to the Pincio terrace.
Pyramid of Caius Cestius
The Pyramid of Rome (or Pyramid of Caius Cestius) is an Egyptian-style pyramid built between 18 and 12 BC as the tomb of Caius Cestius.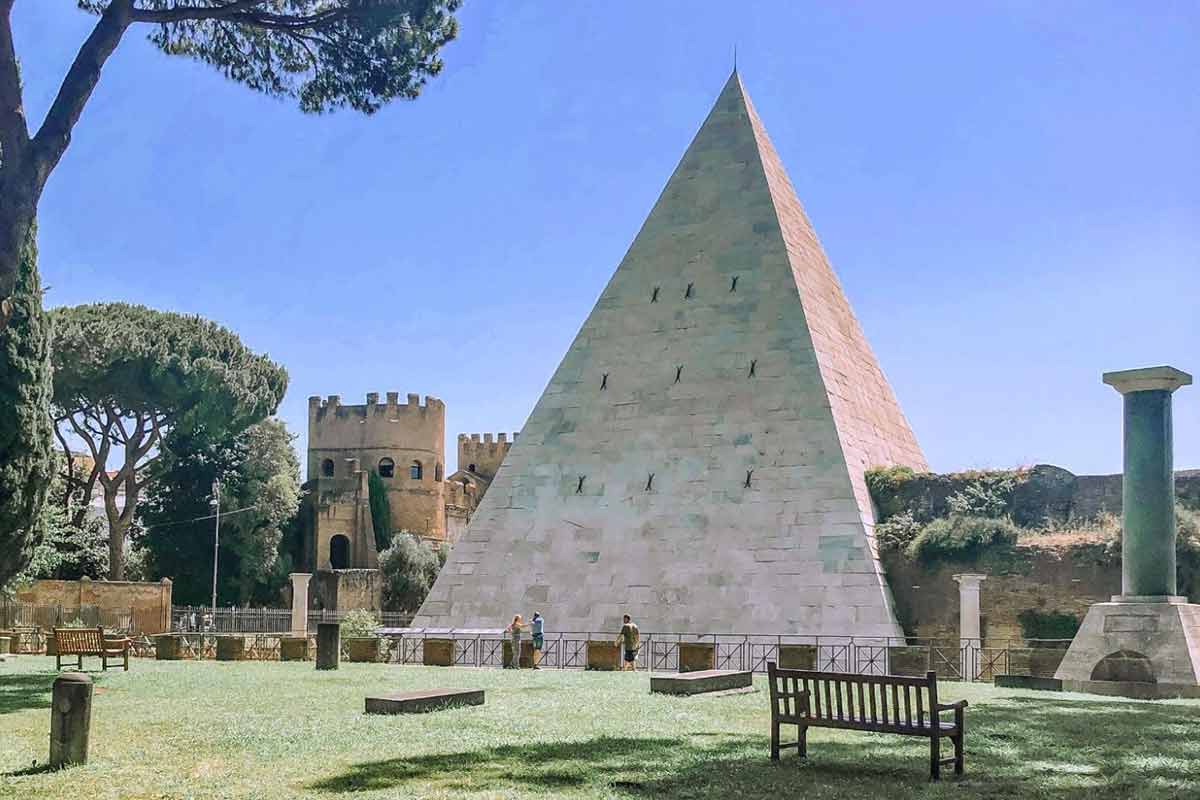 It is a concrete pyramid covered with Carrara marble slabs, more than 36 meters high, reminiscent of the shape of the famous pyramids of Giza. In the Middle Ages, it was believed to house Remo's body (founder of Rome).
The non-Catholic cemetery of Rome
This cemetery houses people's graves from different religious backgrounds. This cemetery has got numerous names: the English or Protestant Cemetery, as well as the cemetery of poets and artists.
It's basically a cemetery for everyone. There are also the tombs of famous writers like the English poet John Keats.
The Orange Garden and the Keyhole
Park Savello is also known as the Orange Trees Garden. It's a peaceful place to stop and relax, just a couple of minutes walk from the city center.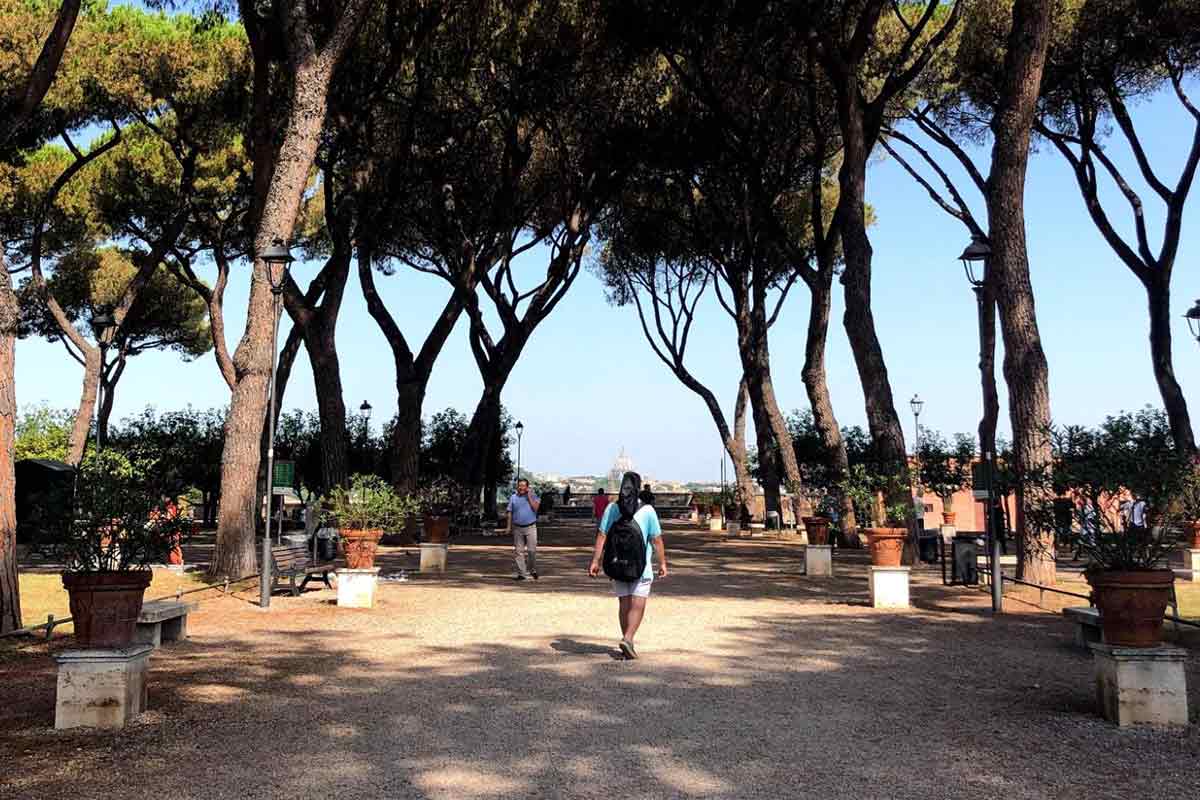 It is said that this space was donated to the Dominicans and planted with orange trees. From here you can admire Rome from the Avellino hill and easily spot the Ara Pacis and the St. Peter's dome.
A two minutes walk from the park, you can see the St. Peter's dome from a unique viewpoint: the Small Keyhole of the Knights of Malta institute.
The Catacombs
Not all catacombs are open to the public, but the ones you can visit should be included in your Rome itinerary as they had a very interesting role in the history of the city where Christians were persecuted.
The Catacombs of Rome were a burial underground place, full of passageways, where Jews, Christians, and pagans were buried.
Rome Itinerary Map
See the map below to accompany our 2 days in Rome itinerary:
Rome Travel Tips
Now you know where to go and what to do in Rome you'll have some structure to ensure you make the most of your 48 hours in the city. See this guide on how many days in Rome if you're thinking of staying longer.
See our list of travel tips to take with you:
The landmarks in Rome suggested above are designed for you to see some of the city's most popular sights in a time effective manner.
Remember to get your FREE travel insurance quote from SafetyWink to receive fully comprehensive support when it comes to unforeseen travel complications.
To be in a central and strategic position once in Rome, close to the main attractions and landmarks, we highly suggest staying at the beautiful La Residenza del Sole al Pantheon for a night (if you can).
If you are traveling alone, be sure to 'always' carry your cell phone along with you, if you have one that is. Even if you are just popping out of your hotel to go to the main square.
Check out the Trenitalia website to see how all of the train stations are connected if you'll be using public transport.
In Rome you can meet up with a local from the city and do a Street Food Tour where you can enjoy tasting typical dishes and products.
Try to carry cash and items of value with you at all time in a front or inside pocket, you'll find Pacsafe make some great bags/backpacks for traveling around with valuables.
For safety rules, see safety tips for other European cities on this blog so you can get a better idea of what to look out for and protect yourself during your stay.
2 days in Rome itinerary
Now you have some ideas of which places to visit in Rome!
Some of these landmarks are popular with people who are visiting the city for the first time.
So what are you waiting for? Be sure to finish planning your trip to Rome today and aim to follow some of our sustainable travel tips to ensure that your trip has a positive impact on the local environment.
---
This post contains affiliate links, meaning, if you click through and make a purchase or sign up for a program, we may earn a commission. This is at no additional cost to you.